It's hard not to be cynical about the increasingly dubious world of sponsorship in football. Where clubs and governing bodies will sell off anything they can in the hope of making a shiny penny or two. There has been much discussion about it in recent years, with the suitability of betting companies as sponsors in particular still heavily debated.
There are some amusing stories. Like when Viz offered to sponsor the playing shorts of non-league club Blyth Spartans during their run to the FA Cup third round in 2009. The Football Association apparently put the block on the deal because the adult comic wanted to put a cartoon rip on the shorts so it looked like boxer shorts were on display. More recently, Bolton Wanderers' new stadium sponsorship by local company Toughsheet was received with delight by the football fan community as one.
Energy drink company Carabao are the latest in a long line of weird and wonderful sponsors inflicted on English football's second best cup competition - so we thought it was only right to have a look at the others that have gone before them and rank them in terms of their quality, or indeed lack thereof:
8th: Capital One Cup (2012-2016)
I completely forgot this even happened, which instantly makes them the worst sponsors in the history of the competition. Swansea City beat Bradford City in a final during this time. I completely forgot that happened too.
7th: Carabao Cup (2017-2024)
Look, as a Newcastle United supporter I've been very excited about the Carabao Cup of late. I am far from alone on Tyneside in that sense. The questions have been flying around. 'Are you going to the game?' 'When was the last time you were at Wembley?' 'How are you getting to London?' 'How many nights are you staying?' 'What will you do if they win?'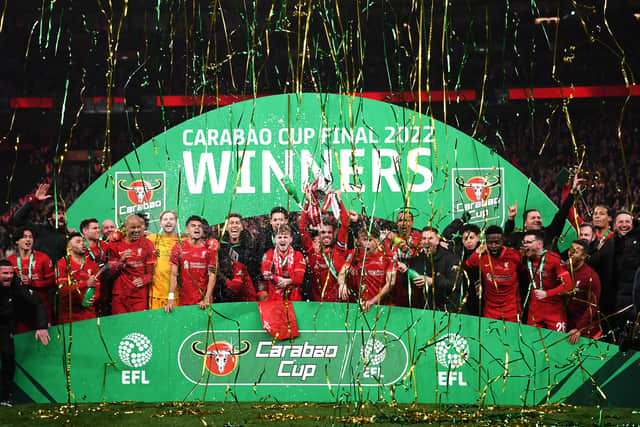 But the question I've been asked more than any other is - what the hell is Carabao? Thanks to a gesture shown towards a company I used to work for where a cooler full of the stuff was delivered to our office, I can say it's a slightly cheaper version of Red Bull.
6th: Rumbelows Cup (1990-92)
Now kids, settle down and get yourself comfortable because it's time for a story. There was once a time when a Conservative government ruined businesses, caused mass protests and forced working class people into struggle whilst looking after their rich friends in high places. Not like these days where the Conservative government…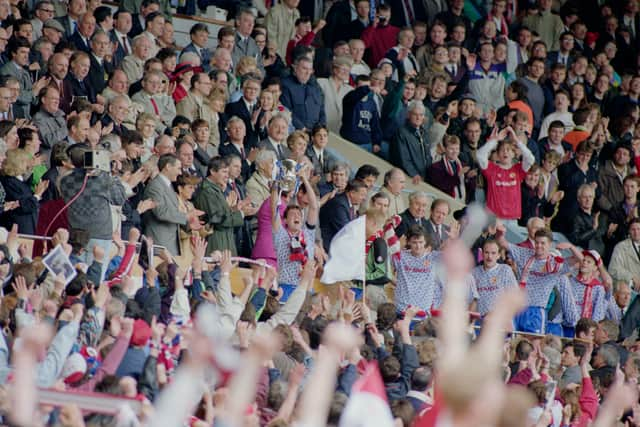 Anyway, Rumbelows was a place where you could rent a television, VHS player (ask your parents) or other electrical goods if you couldn't afford to buy them outright. This was a time when if Sheffield Wednesday or Nottingham Forest weren't in a final then you couldn't really be too sure the final was even happening.
5th: Worthington Cup (1998-2003)
In my hazy early morning, pre-caffeinated mind, where nothing makes sense and I just write what I feel without caring - sorry Editor - my thoughts go to Neil Warnock and Sam Allardyce sat around a table with warm glows on their faces because the League Cup had a proper British sponsor once again.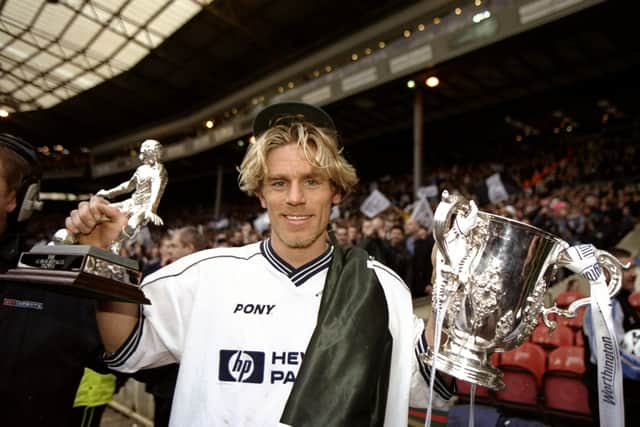 None of this American muck, a proper British drink. Proper bitter - no, not Sam thinking about his England managerial 'career' - the drink, bitter. Proper man's drink that is drunk by proper men, whatever the hell that's supposed to mean.
Chelsea, Tottenham Hotspur, Liverpool and Blackburn all won the competition during this time - and Leicester City beat Tranmere Rovers in what feels like one of the most random finals in modern history. Like when Portsmouth beat Cardiff City in the FA Cup Final. Remember that? Weird.
4th: Littlewoods Challenge Cup (1986-1990)
Littlewoods was everywhere in my life around this time. My Mam - and yes, for all Southerners reading this nonsense, it is Mam, not Mum - used the Littlewoods catalogue and also confusingly shopped in-store as well. Then there were the pools, the football pools, Littlewoods had them too.
They may well still have them. Is the pools still a thing? Now I've gone off on a tangent with memories of the pools panel and being bemused by the 1,2 and X at the end of results on Grandstand. There's a thing, Grandstand, iconic show, iconic title music and iconic host. Des Lynam was some guy, a true legend. He walked so Stelling and Lineker could run, and don't you youngsters forget it.
Anyway, where was I? Oh, Littlewoods, yeah, they were ok.
3rd: Coca Cola Cup (1992-1998)
Coinciding with the launch of the Premier League, Coca Cola were most definitely a step up from Littlewoods and Rumbelows and probably signified the start of a worldwide interest in the English game.
I don't really remember any finals of their sponsorship standing out, I just remember Lee Dixon and Nigel Winterburn doing a number on David Ginola as Arsenal ended Newcastle's inevitable romp to the League Cup in 1996.
Joking aside, partially, Leicester City come to mind during this era and a club that offered little for years won the competition with a win against Middlesbrough.The likes of Muzzy Izzett, Neil Lennon and Emile Heskey played for Leicester that day with a side that the streets simply won't forget.
2nd: Carling Cup (2003-2012)
Prime Barclays, as they say.
Middlesbrough finally winning their one and only major trophy with a team consisting the likes of Mendieta, Juninho and some bloke called Southgate. Mourinho beginning a trophy-laden first stint with Chelsea and starting a love affair with Liverpool fans.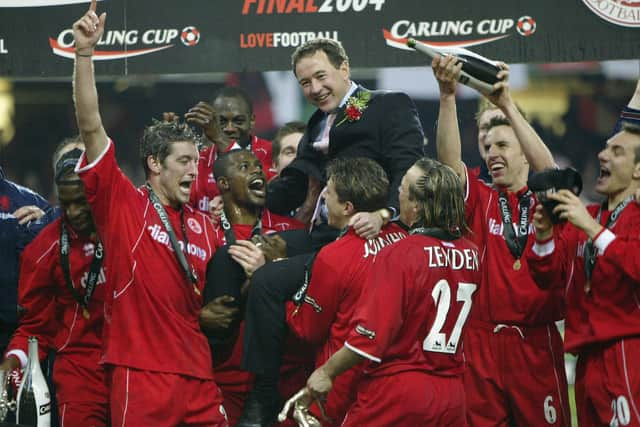 The end of Ruud van Nistelrooy's spell at Manchester United as he watched on from the substitutes bench while Fergie's boys romped to a 4-0 win against Wigan Athletic. And Obafemi Martins hilariously getting the winner as Birmingham City - yes, Birmingham City, saw off Arsenal.
Well done, Carling. Well done.
1st: Milk Cup (1981-1986)
Beautifully simple. It's milk, just milk. Plain old milk.
Not semi-skinned or full fat. Not even some fancy milk that hipsters are only too willing to fall over themselves to tell you it's the only milk they drink.
Now, in a show of my own age, I narrowly missed out on witnessing the Milk Cup, but I do remember references to it in my early years watching football and it felt daft, as it probably does to many reading this. But now, with the nostalgic flow of my increasingly grey years, memories of the Milk Cup bring a comforting glow like a nice cookie and a warm glass of…well…milk.