Arsenal's rescue mission, Chelsea's cannellini beans, and Tottenham's new winged wing-back
All the latest Premier League Deadline Day transfer rumours. Kind of.
Watch more of our videos on Shots!
and live on Freeview channel 276
Visit Shots! now
After weeks of chaotic negotiations and furtive anticipation, it has arrived. Hear the bells peel across the land! Don the traditional festive robes of the season! Ready the crates of doves, all to be released skyward upon the striking of the eleventh chime, all spray-painted yellow by some unfortunate intern in the Sky Sports News office! 'Why didn't they just get canaries?', you ask. 'Who cares?', I scream in your bewildered face, 'It's TRANSFER DEADLINE DAY, BABY!'. Welcome to professional football's biannual Christmas Eve for obsessive supporters and swindling chancers in bluetooth headsets alike.
But what, exactly, can we expect to happen in the Premier League on this most exalted of days? Well, down on the south coast Tony Bloom has taken Moises Caicedo and hidden him away in the highest room of the tallest tower at the Amex. Which, admittedly, is just a broom cupboard next to one of the executive boxes, but still. Looking to rescue him are Arsenal, of course, and *pretends to be shocked* Chelsea, who are aiming to hijack any potential deal at the proverbial eleventh hour. In response, Brighton have doubled down on security, by which I mean that the tea lady has been let loose to roam the corridors with a captive bolt stunner, Anton Chigurh style. And she's not afraid to use it.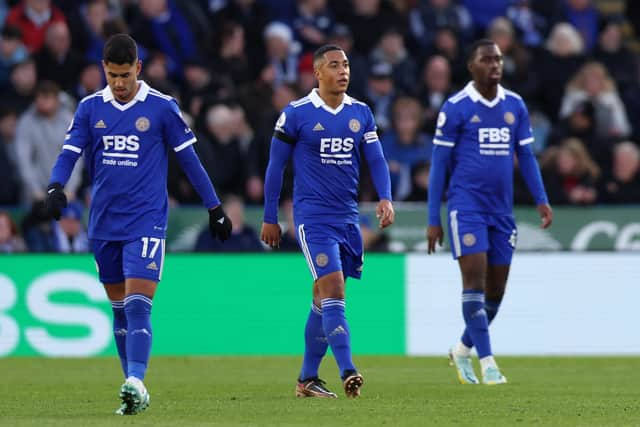 Should the Gunners find themselves run out of town by a psychopathic canteen worker, they could instead turn their attention to Leicester City's Youri Tielemans, or to Stamford Bridge, where Jorginho is being offered up as a tokenistic sacrifice to the altar of Financial Fair Play. Will it be enough to placate the spending gods? Well, based purely on the fact that the Blues could still fork out upwards of £115 million on a deal for Benfica's Enzo Fernandez, you would probably have to say no. At this point, selling one midfielder on the wrong side of 30 as repentance for a month of debaucherous monetary hedonism is a bit like burning an entire church down and then apologising by donating a tin of cannellini beans to the food drive. Well, let me tell you something, nobody eats cannellini beans, and the jig is nearly up, Boehly!
Elsewhere, Manchester United have reportedly received a loan offer from Inter Milan to take Harry Maguire on loan for the remainder of the campaign. In Italy, he would be known as 'testa di cazzo', and they would carve his likeness into marble cliff faces a hundred yards high. Apparently he doesn't fancy that though, so he'll probably just loiter around the dressing room at Old Trafford for a bit longer, like a rarely-sighted distant cousin of the Addams Family.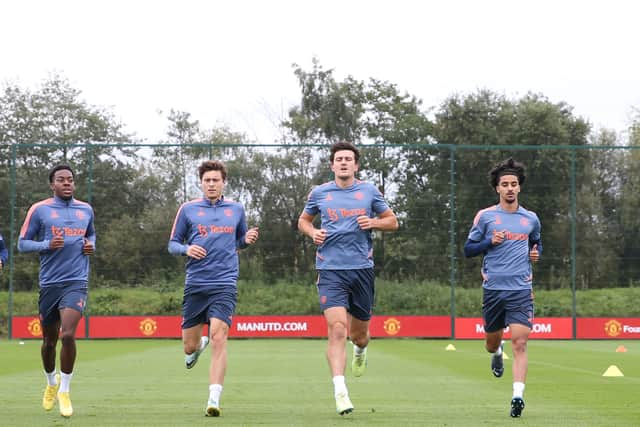 We want your feedback on 3 Added Minutes - details here.
Meanwhile, over on Merseyside, Liverpool are expected to have a quiet day, but could send Nat Phillips to Galatasaray in a £10 million permanent deal. Does the Bolton-born defender want to pack up his things and move all the way to Turkey for the sake of greater first team opportunities? I don't know, I can't read minds, and even if I could, Nat Phillips' would not be anywhere the top of my telepathic priority list.
One incoming transfer the Reds could look to complete involves Sander Berge of Sheffield United, although it is understood that Newcastle United are also keen on the Norwegian. The Magpies are on the hunt for midfield reinforcements, with Jonjo Shelvey edging ever closer to an exit. The 30-year-old is expected to join Nottingham Forest, which will make a nice change from the Forbidden Forest where some say he likes to knock about, drinking unicorn blood and scaring first year students.
In north London, Tottenham are on the brink of signing Sporting full-back Pedro Porro after the player flew into Luton at 2.30am this morning. Presumably on a plane. The alternative is that he sprouted wings and made the journey under his own volition, in which case, the £42 million or so that Spurs are paying for him could be the bargain of the window.
And finally, like a contestant on what I assume to be his favourite TV show, Scrapheap Challenge, newly-appointed Everton manager Sean Dyche has arrived in a veritable junkyard with a Herculean task to complete and very little time on his hands. His priorities, this brisk Tuesday, are to recruit a winger and a striker in the hope that at least one of them might actually have a vague conceptual understanding of where the back of the net is.
Anthony Elanga and Kamaldeen Sulemana are being touted as potential options, as is West Ham's Michail Antonio. Really though, all of this is just artifice for the biggest and most fraught Deadline Day saga of them all... Will Ellis Simms return to Sunderland before 11pm tonight? Do the right thing, Sean, I beg of ye.