It's the day after Valentine's Day and the day so many have been waiting for. Not because Valentine's Day is over and done with, though that may well apply to some out there, but it's the day when the Premier League's top two finally meet.
Arsenal and Manchester City go head-to-head in a clash that should give us a better idea of whether City are going to maintain their crown, or whether the Gunners really have what it takes to go all the way. Postponements have meant an extended wait for this one, but it finally arrives on Wednesday night, uncomfortably shoe-horned in among Champions League fixtures.
In the meantime, it's time for our daily Premier League transfer round-up, and there's no sign of the rumour mill grinding to a halt weeks after the January window slammed shut. Naturally, clubs will already be preparing for the summer window, and Chelsea are already getting withdrawals after going a full two weeks without spending. According to The Telegraph, the Blues are still planning to sign Jude Bellingham this summer, despite blowing more than £600million this season.
Elsewhere, top four hopefuls Newcastle United are said to be weighing up a move for Napoli forward Khvicha Kvaratskhelia - and you can bet I copy and pasted that surname - who is being dubbed the next big thing in Serie A. Football Insider say the Magpies have put the forward onto their 'A-List' for the summer, whatever that means, and that's despite the fact they are going to have to pay well over the £10million Napoli paid last summer.
Arsenal are another team who are likely to continue spending as their look to seize the opportunity to win silverware. Brazilian media outlet UOL are saying the Gunners are eyeing a deal for Brazilian star Vitor Roque this summer, already reportedly contacting his current club, Athletico Paranaense. Though, West Ham are also said to be interested, at least if they stay up.
The Gunners are also mentioned in a report involving Inter Milan and Argentina star Lautaro Martinez. Calciomercatoweb are saying Martinez could finally leave Inter this season, and a number of Premier League clubs are said to be interested in the World Cup winner. Arsenal, Chelsea and Manchester United are all being linked. Then again, the Italian media do love to drop a transfer story while playing a game of 'name as many Premier League clubs as you can'.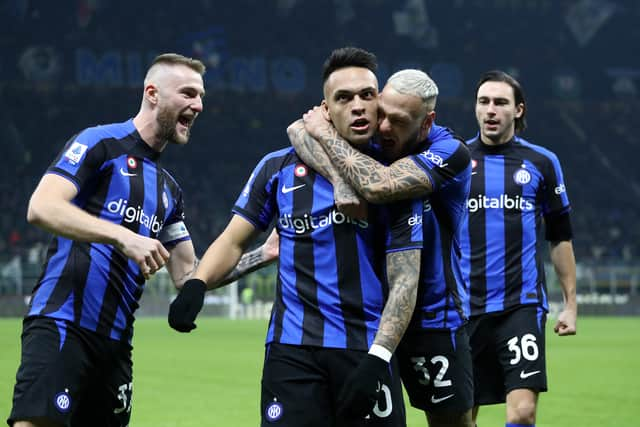 Moving towards the bottom of the table, Everton are said to be interested in a deal for Bayer Leverkusen defender Piero Hincapie this summer. Again...if they can stay up. "Tottenham do really like Hincapie. Newcastle and Everton have him on their radar, too," journalist Ben Jacobs told Caught Offside.
"I don't see Everton being able to attract Hincapie, and if they go down there's obviously no chance. Spurs is a better fit."
Everton could do with that help immediately as they look to beat the drop, but instead, they are something between planning for the future and wishful thinking as they seemingly prepare for another season of Premier League football.