I can't believe I'm writing this, truly; Chelsea, a club who not six months ago flexed their rippling financial brawn to snatch Graham Potter away from his cushty little coastal foxhole with Brighton and Hove Albion, are looking to replace him... with current Brighton and Hove Albion manager Roberto De Zerbi.
The Blues have struggled immensely for momentum under Potter, and have won just one game across all competitions in 2023. As such, speculation continues to mount over his future at Stamford Bridge, and Football Insider report that in the event of his exit, Chelsea maintain a 'genuine interest' in his Seagulls successor.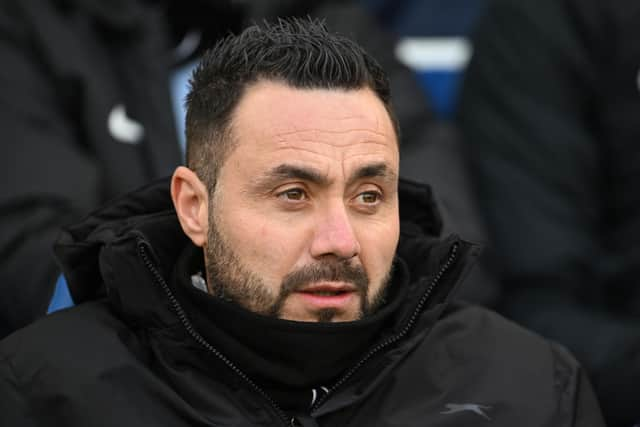 After signing Marc Cucurella, trying to sign Moises Caicedo, being linked with the potential signing of Alexis Mac Allister, luring Potter to Stamford Bridge, plotting a raid for De Zerbi, and getting a mural of a sea bird draped in an American flag with the words 'The Seagull Has Landed' tattooed across his chest, it's hard not to wonder whether Todd Boehly should have just cut out the middle man and bought Brighton in the first place instead.
Elsewhere, Max Kilman, the man with a name like the mascot of a late '90s Playstation shoot'em up, is attracting interest from Liverpool and Tottenham, according to Caught Offside. The Wolves defender has impressed hugely this term in spite of Wanderers relegation battle woes, and the hope on Merseyside and in north London will be that he is keen on swapping one kind of disappointment for another this summer.
And finally, another from Football Insider, who claim that Manchester City are interested in signing Ben Chilwell from Chelsea, and now that it has been put out into the ether, it feels like the most natural and inevitable summer transfer imaginable. The champions want a plausible homegrown left-back who is of immediate first choice quality, and that essentially leaves them with a straight choice between Chilwell, or the ghost of Leighton Baines.