Like a well-mannered jack-in-the-box, or a particularly satisfying Slinky, Spring has finally sprung. No longer are furtive scuttles to the corner shop prepared for with expeditionary rigour and sombre goodbyes to loved ones, nor does the prospect of going downstairs first thing on a morning feel akin to pulling guard duty at a top secret Antarctic research lab. Instead, that most esteemed of garments, the shacket, is back on the sartorial menu, and the eternal battle between heating-related thriftiness and indoor frostbite might finally be tipping in favour of your appendages.
But while new life is all around us, there are some things that continue to lurk in the impenetrable depths of hibernation. Take Dele Alli's career, for example, which at the moment is less 'Easter Bunny', more 'Frank from Donnie Darko'. Currently spinning his wheels in Istanbul with Besiktas, the one-time boy wonder has been left wondering where his seemingly endless tailspin will take him next.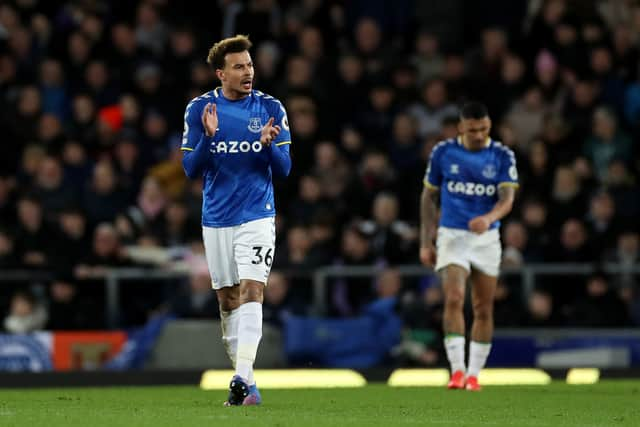 Out of favour on the Bosphorus strait, Dele is not expected to feature again this season, but could be stuck in a state of suspended animation unless Besiktas agree to pay off the remainder of his loan deal so that he can return to Everton early, according to Hurriyet. As yet, there is no indication as to whether or not the Turkish club are willing to do so, but even if they do, the future remains murky for the midfielder.
Elsewhere, Axel Disasi, the man with a name like a worrying prognosis from a toddler mechanic, is in demand. According to the Daily Mail, the French defender is attracting interest from West Ham, Manchester United, and Tottenham, as well as continental heavyweights Bayern Munich and Paris Saint-Germain.
Current employers AS Monaco are open to a sale this summer, but could demand as much as £44 million to part company with the 24-year-old. That alone could be enough to park this one in the garage for a while.
And finally, Chelsea are interested in signing Brighton goalkeeper Robert Sanchez, who has found himself in the mystifying position of understudy to Jason Steele. Roberto De Zerbi evidently wants to see improvement from the Spain international, but Graham Potter, former Albion guardian, apparently does not. Football Insider claim that both Manchester United and Tottenham are also keen. Again, good enough for the top six, but not good enough to usurp Jason Steele. Make it make sense.