Good morning one and all, and welcome to Friday at the 3 Added Minutes rumour mill - where our crack team of craftsmen have, for five generations, been carefully and expertly grinding the grain of gossip into the very finest transfers for you delectation.
It's been drawn to the attention of our customer care team that supporters of some clubs don't have an FA Cup quarter-final match to look forward to this weekend. It's a harsh reality in a hard world, and we understand that many of you will be feeling both downcast about the lack of truly top-notch fixtures and even jealous of people who, purely by way of an example, support middling Championship clubs but still have far bigger games ahead of them on Sunday than you do.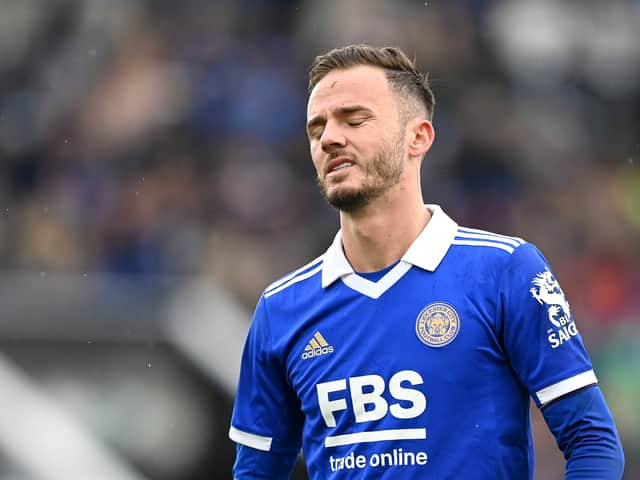 We view it as our duty at the mill to provide smiles on faces alongside cold, hard transfer news, so we've tailored today's rumours towards the fans of the lowly, bereft teams who didn't crop up in yesterday's edition and, more crushingly, haven't made it to last eight in the hope that we can bring a little sunshine into your pallid and unsatisfying football lives.
Among such clubs can be found Newcastle United, who for all their newfound wealth and success find themselves spending the weekend in the shadow of sides like, again purely for the sake of an example, the wonderful Blackburn Rovers. But it may gladden hearts on Tyneside to know that they still have things to look forward to – including the transfer of Leicester City's James Maddison. The i think he won't be renewing his contract at the King Power Stadium, and is planning to migrate to more northerly climes. I suppose that has actually made Foxes fans more miserable, as they now face losing their key player alongside having been knocked out of the Cup by… let me just check my notes here… oh yes, Blackburn Rovers. Ah well, can't keep everyone happy.
Newcastle are also among the potential bidders for Celta Vigo's rising star Gabri Veiga. The 20 year-old midfielder is a target for a host of quarter-final free teams though, with Arsenal the apparent front-runners, according to Fichajes.
Also on the way in from Iberia is Alejandro Grimaldo. The marauding Benfica full-back is available on a free transfer this summer, and Sport Witness report that Nottingham Forest and Leeds United are masking the pain of having missed out on a Cup run by lining up a sly little swoop. Lille are in the running too, however.
We want your feedback on 3 Added Minutes - details here
And lastly there's some solace for Liverpool and Tottenham Hotspur fans, who can drown their sorrows this weekend by drinking deeply of the notion of signing Ruben Neves. 90min say Wolves have offered a new contract to their skipper, but his future is very much up in the air and he could well be lured away by the promise of European football. But not FA Cup quarter-final football, of course. I am so very sorry – well, I will be if I go all the way to Sheffield and watch us lose after all this gloating, anyway.
Have a lovely weekend everyone, whichever competition your club is playing in.