It's time that we started entertaining the notion that N'Golo Kante might actually be the Tooth Fairy. Think about it; diminutive little fella, gets into impossible gaps to retrieve the goods on the regular, has brought untold riches wherever he has been. It would make sense. I mean, has anyone ever seen them in the same room at the same time? Exactly.
The reasons I bring this up are two-fold. Firstly, today is National Tooth Fairy Day. Or rather, National N'Golo Kante Day, as it should henceforth be known. Secondly, it is also, according to the people who keep track of these things, Global Scouse Day, which is fitting given that Liverpool are said to be keeping a discerning eye on Kante's contract situation at Chelsea.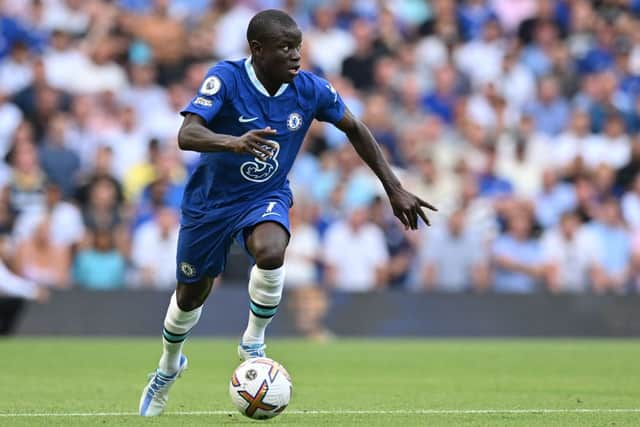 Talks between the Blues and the 31-year-old are understood to be reaching an advanced stage, but there are plenty on Merseyside who are enamelled, sorry, enamoured with him, and who could look to enact a raid on the off-chance that negotiations do implode. Kante's current deal at Stamford Bridge expires at the end of the season.
Elsewhere, today is also National Chocolate Souffle Day. Currently enjoying a nice consistent rise, and oozing with sweet, gooey potential is Bristol City midfielder Alex Scott. Wolves, West Ham, and Crystal Palace are all understood to perusing this particular dessert menu, but it is Newcastle United who are said to be salivating most overtly at the prospect of a summer deal.
The teenager was valued at around £25 million in January, and there's no reason to believe that price tag will have done anything but swell in the months since. Fine dining doesn't come cheap.
And finally, the big one. February 28th is Ainsley Harriott's birthday. After 16 years on Ready Steady Cook (and one year on American spin-off Ready... Set... Cook!) nobody knows more about salvaging ingredients from improbable situations than the celebrity chef. Perhaps, then, he can help Manchester United wrap up a deal for Declan Rice, despite claims that the West Ham midfielder is dead set on staying in the capital. Then again, Harriott is a known and devoted Arsenal fan, so perhaps not...