Good morning and welcome to your Monday morning transfer rumours, where we tendentiously combine all the latest football gossip with mediocre jokes about current events.
Happily, the Oscars teed me up for a nice easy title gag, so now all I have to do is try and come up with maybe one more paragraph of cinema-related quips, then I tell you who's buying who, then we can all start our week happy. Deal?
Anyway, it certainly isn't All Quiet On The Transfer Front. The Premier League Top Guns are having a Whale of a time lining up their targets by the dozen, and something of a feeding frenzy is developing as the big football vultures begin to peck at the same select few carcasses with all the grace and decorum of Hugh Grant on the red carpet. Thanks for bearing with that, by the way, I thought those jokes were better than my usual ones, but admittedly that's a low Tar to clear.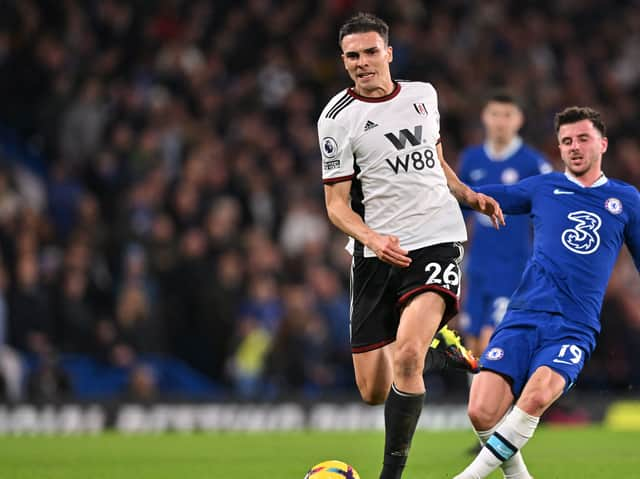 Right, now all that's out of my system – rumours. Let's start with Joao Palhinha, who on Friday I quipped was seemingly destined to warm the bench at the Etihad soon… but as it transpires, Manchester City are the only member of the Big Six Plus Newcastle who aren't interested in Fulham's technically-gifted answer to the Duracell Bunny. The Sun think Manchester United is his most likely destination, while The Mail suspect he'll be plying his trade at Anfield.
Manchester United are also, as regular readers know by now, in hot pursuit of Victor Osimhen, but the 24 year-old Napoli hotshot is also being courted by Chelsea and Paris Saint Germain, per Nicolo Schira on Twitter. That will presumably drive his price up past the cost of the average Oscars goodie bag.
Another United target who they'll face a stiff contest for is Marcus Thuram. The Borussia Moenchengladbach forward and France international apparently prefers a move to Inter Milan, if Calciomercato are to be believed, while Juventus and Newcastle United are also keeping a watchful eye on developments.
We want your feedback on 3 Added Minutes - details here
Let's wrap up this week with news of another transfer tug of war as Chelsea and Newcastle United prepare to do battle for the signature of Raphinha. The 26-year-old former Leeds favourite may be available if Barcelona decide to pull the plug on the Brazilian's time at the Nou Camp this summer, according to Sport. That's the Spanish newspaper, not the overarching concept of sporting competition, which is a wonderful thing but a mediocre source of transfer rumours.