There are some things that are just meant to be, certain cosmic permutations that feel as if they have been carved into the very keystones of fate by the gods themselves. You can struggle against them, you can run from them, you can refute them with all your feeble might, but one way or another they are destined to happen, decided, as they were, by forces beyond our comprehension in a time before time even existed. The prospect of West Ham signing Scott McTominay is one such phenomenon.
Everything about the Scotland international screams 'middling run in a side who should be achieving European qualification, but who instead will perpetually never be more than one season away from a relegation scrap'. He is to this Manchester United side what Phil Neville and Nicky Butt once were, and as his first team opportunities grow ever more limited, it is little surprise to see a report from Football Insider linking him with a potential £25 million move to East London. Just as the prophecy foretold...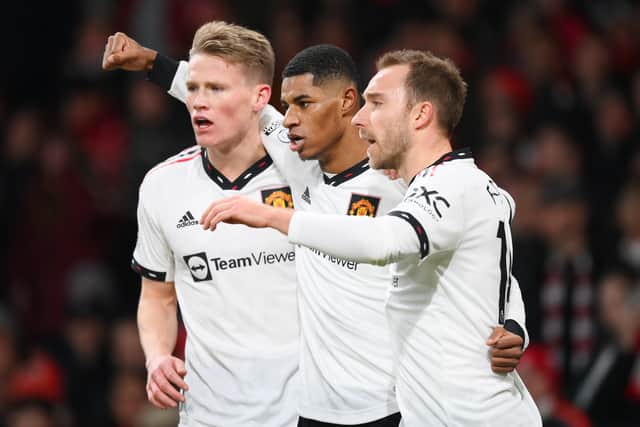 Elsewhere, another academy graduate who could be fated for a summer exit is Chelsea's Mason Mount. The midfielder has entered the final 18 months of his contract at Stamford Bridge - a novel predicament that none of their January signings will experience until the turn of the 22nd century - and talks have seemingly reached something of an impasse. To avoid losing the 24-year-old on a free transfer next year, the Blues could instead look to cash in at the end of the season, according to The Athletic.
Liverpool, Manchester City, and Manchester United are all understood to be monitoring Mount's situation, while Todd Boehly's quarterly edition of the glossy 'Extortionately Priced Replacements' brochure should be landing on his doormat any day now.
And finally, Tottenham are said to be considering young French goalkeeper Illan Meslier as a successor to old French goalkeeper Hugo Lloris. Imaginative. As per TEAMTalk, the Leeds United stopper is one of several names under consideration, alongside the likes of Robert Sanchez, Jordan Pickford, David Raya, and Inter Milan's Andre Onana; aka The Usual Suspects. Who Spurs will elect as their very own Keyser Söze remains to be seen, however...