It's an entirely random Tuesday in an unreasonably chilly March, and that can only mean one thing – it's time for some more Premier League transfer rumours.
The rumour mill never sleeps, a feeling which is likely now familiar to anyone from the red half of Manchester after United's nightmarish 7-0 tonking at Anfield on Sunday. And according to the Third Law of Transfer Rumours, bad results cause a proportionally inverse level of desperation for new signings.
So it is that the Manchester United recruitment team have been told to cancel their holiday plans, find some extra childcare cover and start working some overtime to make sure they aren't going into derby games with that lanky bloke from Burnley - who thought it was a smart idea to ceremonially slap the 'This is Anfield' badge in the tunnel pre-Liverpool mauling - up front in the future.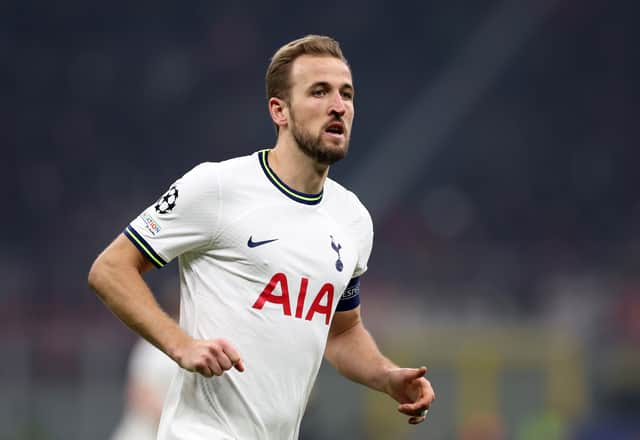 Yesterday we relayed the news that United are said to be in hot pursuit of Tammy Abraham, but there's now a new name on top of the alleged shopping list - a little-known striker called Harry Kane, who is apparently quite handy in the vague area of the goal. I'm not sure where United's large and well-funded scouting team dug his name up from, but that's where you earn the big bucks in the talent identification business. Anyway, his £200,000-a-week contract with Tottenham Hotspur is up in 2024 and The Sun reckon that he could be bought for a budget-friendly fee if Spurs fail to make the Champions League this year.
They've also come up with the bright idea of netting Serie A top goalscorer Victor Osimhen. The Nigerian is equal parts a star of Serie A and Neopolitan baking, having recently become the subject of a new piece of patisserie featuring his trademark facemask.
Still, United won't find completing the signing a piece of cake (thanks, I worked hard on that one) – Arsenal are leading the race, at least according to The Mirror, who have it from Italian outlet Rai, who themselves claim Tutto Napoli said it first. And as we all know from the Sixth Law of Transfer Rumours, the longer the chain of alleged sources, the more reliable the rumour. It probably says that, anyway, I failed that GCSE and it was a long time ago.
Completing a neat little rumour-laden chain for the day is news of a possible departure from the Emirates, with Kieran Tierney supposedly getting ready to move up north to Newcastle for a cool £30m, at least if The Telegraph are on the money. The Scotsman has started wearing a neat little backside-shaped groove in one of the Emirates dug-out seats, so you can understand why he'd be keen.