The only thing better than a Friday, apart from a Saturday, is a Friday that lands on pay day. Conservative estimates suggest that some seven billion Chinese takeaways will be ordered in the United Kingdom alone tonight, and that at least twice as many ill-advised pints will be bought over the course of the coming weekend.
But however lavish the spending habits of the newly moneyed may be, they will forever pale in comparison to the monstrous immoderation of Premier League football clubs. For them, every day is like a Friday pay day, and the opportunity to squander their incomprehensible wealth on shiny new play things is never ever wasted.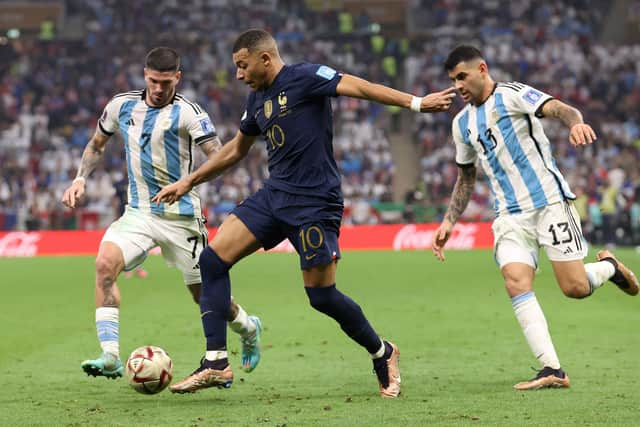 Take Manchester United, for instance. The Red Devils are currently embroiled in a hodge-podge of speculation pertaining to a potential Qatari takeover, and while there is no concrete indication that any such deal will actually go ahead, they already look to be mentally spending their vast new riches. Like an office worker sat at their desk deciding whether or not they should push the boat and get wonton soup and spring rolls as a starter when they get home, United are said to be weighing up a swoop for Paris Saint-Germain's Kylian Mbappe.
Yep, that Kylian Mbappe. Best player in the world, two-time World Cup finalist before the age of 24, more valuable than the entirety of China's Terracotta Army combined, Kylian Mbappe. Oh, how the other half live.
Elsewhere, Newcastle United have gone from scrabbling around down the back of the sofa for loose copper to full-on Euromillions lottery winner overnight. We're talking comically large novelty cheque, bottles of cheap prosecco sprayed all over the shop, photo on page three of the local paper - the full shebang. To be fair to the Magpies, they have been relatively restrained in their spending thus far, but that could all change this summer, with a bountiful transfer spree touted on the regular.
And finally, RB Leipzig manager Marco Rose has insisted that Croatian defender Josk Gvardiol is not for sale this summer. In no uncertain terms, he said: "Josko Gvardiol will be a RB Leipzig player next season. He is happy here." Expect Chelsea owner Todd Boehly to make him the world's very first half-billion pound player, thusly.