No sooner has Thomas Tuchel put his freshly-polished Oxfords up on his desk next to a photo of Julian Nagelsmann's children – he'll alert the stadium staff and make sure it's sent on by special delivery, he's not a monster – than he begins to plot.
Who could he buy for Bayern Munich that could possible improve a side who've won the Bundesliga eleven times in a row and are favourites for the Champions League? He could ask a few agents he knows, check yesterday's transfer rumours... but as he ponders his options he decides to spend a little time for himself – a few more chapters of Crime and Punishment would be good for the mental process, and there's an intriguing passage where Raskolnikov returns to the scene of his crime that he'd like to pore over. In the background, the radio station plays 'Coming Back To What You Know' by Embrace, and outside in the street a large billboard advertises a new Masonry service.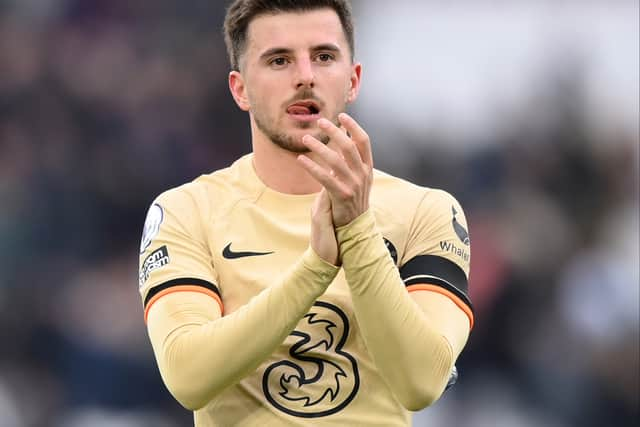 Then suddenly, he has a flash of inspiration – he could go back to Chelsea and buy Mason Mount! Facing the prospect of missing out on European football, the midfielder's agent has been frantically planting subliminal messages all around Munich in the hope of making this happen and it's finally paid off, even if having to listen to Embrace's dreary turn of the century indie did make him contemplate quitting his profession. He's also annoyed that the time he spent carefully stitching the phrase "central attacking midfielder" in tiny letters into the lining of Tuchel's pillow case didn't seem to make any difference. Anyway, job done, all he needs to do know is hope the usually thrifty Bavarians decide to splash out around £50m, per The Times.
Now our intrepid agent can turn his attention to other matters, starting perhaps with the seventeen missed calls he seems to have from Mateo Kovacic. The 28 year-old has 16 months left on his contract but rather less time left on his patience, and he allegedly wants away from Stamford Bridge. The Evening Standard claim that Manchester City are taking a look at the Croatian midfielder.
Elsewhere in London, the power vacuum at Tottenham Hotspur has left Harry Kane vulnerable, and the vultures are circling. Well, Manchester United, anyway. So just the one vulture. Chief executive Richard Arnold is has kindly "sanctioned" a potential deal, despite not knowing who will actually own the club or whether he'll have a job in a month's time. That's according to The Star, anyway, but it doesn't sound very much like the Joel and Avram Glazer we all know and love to spend a reported £80m moments before departing a business with no hope of recouping the outlay, does it? What a dreadful cynic I am.
We want your feedback on 3 Added Minutes - details here
Finally, some news from Manchester City where Pep Guardiola has been closely monitoring our Wonderkid Power Rankings and decided that if he can't keep hold of out-of-contract midfielder Ilkay Gundogan then he would make do by buying either Jude Bellingham or Florian Wirtz, if Football Insider can be believed. They aren't especially similar players, to be honest, but there must be a point where Guardiola just gets bored and starts throwing highly expensive names at Abu Dhabi and sees what comes back. Mason Mount, probably.