The race for World Cup spots is hotting up as we countdown to kick-off in Qatar.
Gareth Southgate will get more evidence to go on heading into this World Cup due to the tournament taking place in the winter, being afforded an extra look at players in the first half of the new season. That may be a positive, but there are also challenges, with the Three Lions boss having to spend more time questioning his decisions, especially in positions where competition is rife. The striker role is one of those tricky areas.
Harry Kane, Tammy Abraham, Raheem Sterling and arguably Marcus Rashford look set for a seat on the plane, but that will likely leave one role left to be scrapped for between two in-form Premier League strikers: Callum Wilson and Ivan Toney. The two frontmen are battling it out as we move into the final weeks before Southgate selects his final squad, and with that in mind, we have taken a look at the dilemma:
Toney's stats
At time of writing, Toney has scored eight goals in 13 Premier League games this season, assisting a further three.
The Brentford star is the fourth top scorer in the Premier League so far, adding to a season when he managed 12 goals and five assists last season, with five of those goals being penalties.
Beyond the goals, Toney has managed 2.7 points per game on average so far this season, delivering 1.1 key passes per game on average. He does have 3.2 unsuccessful touches per game, though, and loses the ball 1.5 times per game, on average. Errors in relatively short international football tournaments can be far more costly than in the course of a domestic season, it must be noted.
According to WhoScored, Toney's performance rating so far this season is 7.18. Toney is yet to make his England debut, despite being called up last time around.
Wilson's stats
Wilson is just behind Toney as things stand this season, scoring six and asissting two thus far. Last season, he managed eight goals, assisting two, with two of those goals being penalties.
Looking at Wilson's stats in a little more detail, the Newcastle frontman has an average of three shots and 1.1 key passes per game, and those stats are similar to those of Toney.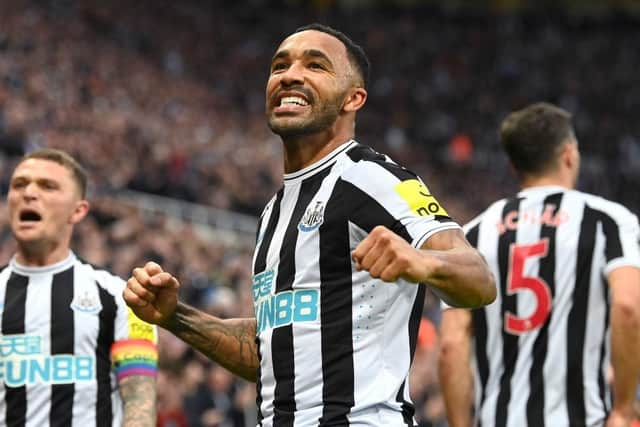 Though, Wilson does lose the ball less, being dispossessed just 0.8 times per game and having only 2.6 unsuccessful touches on average. The Magpies star has a WhoScored performance rating of 7.26 so far this term. For England, Wilson has scored once in four games.
What has been said?
Southgate called up Toney in the last England squad, but he decided not to use the striker.
"First and foremost it has been great for him, I think, to be with us and see how we work," Southgate said of Toney at the time. "Of course everybody wants to get into the team and onto the pitch but you have a better chance of doing that if you have been in the group longer and used to how we play and feel more comfortable with the players so whatever happens, this has been a useful exercise for him and for us.
"I remember I was in the stands for my first two international camps. They were a little bit shorter but that was the way Terry Venables embedded me into the group. Sometimes we have done it that way and sometimes we haven't. I understand the push as it is so close to the World Cup but there is life for Ivan Toney beyond the World Cup as well.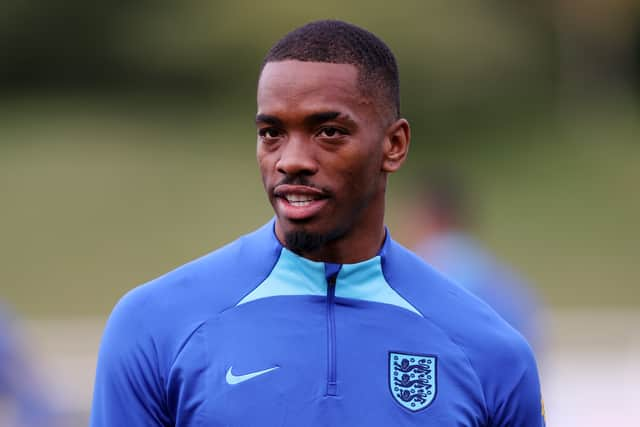 "He is very much in the frame and what he does with his club between now and then is also really important."
Southgate has not spoken about Wilson recently, but Newcastle boss Eddie Howe has said: "I'm really pleased for Callum. I'm not too aware what the players know and what they don't know about who comes and who's watching. I almost think it's better, you play your normal game and you're not over-thinking.
"Callum is desperate to be involved with England, it's one of his childhood dreams, so he will be really pleased that he played so well. He scored the two goals and his overall performance was very good."
The verdict
Let's be honest, if Kane is fit, neither of these strikers are likely to play a starting role, and that should define Southgate's selection. The England boss is not picking the best overall player for this role, he is picking the player who can be most impactful and most effective with limited minutes. Wilson is more polished, more experienced at a high level, and he is probably the safer choice. In fact, he is probably the most likely choice for that reason, given Southgate's penchant for pragmatism.
But arguably, Southgate is under a little pressure for playing too safe, for picking the reliable. Toney has outscored Wilson over the last 18 months, and with less tools around him. He is a more explosive player, he is capable of that something magic, and he has a dog-like mentality. His outstanding penalty record could also be of great use to the Three Lions, if you bear in mind their historic struggles from 12 yards.
When England need something late in a game, Toney can offer the unpredictable, and while Wilson is a talented goalscorer, it is the Brentford striker who will cause more issues for opposition at the World Cup. Wilson may be more likely to go, he may be the safer option, but if Southgate wants to win over England fans again, he should avoid playing it safe here, and he should make sure Toney is on the flight to Qatar.