'The World Cup starts now' has been the cry of many a broadcaster ever since the final whistle was blown on the group stages on Friday night.
But that claim neglects what have been an eventual opening to what has already been the most unique and controversial finals in the 92-year history of the tournament. Matters on and off the field have been brought into sharp focus ever since Qatar got their competition underway with a 2-0 defeat against Ecuador.
Since then, there have been a whole host of talking points as teams battled for a place in the knockout stages and looked to move a step closer to following in the footsteps of some of the greatest names in the history of the game by lifting the World Cup. But what can we take from the group stages? 3AddedMinutes takes a quick look back…
Qatar make (unwanted) history
From the moment Qatar were surprisingly named as tournament hosts over a decade a go, the talk over human rights issues, their stance one the LGBTQ+ community and the treatment of migrant workers during the construction of the stadiums have continued up to beyond the opening game.
Looking at on-field matters, the hosts got their competition underway with a poor display in a game against Ecuador and looked second best throughout. The two sides are reasonably close together in the official FIFA rankings, with Ecuador sandwiched between Cameroon and Turkey in 44th place, six places ahead of their opening day opponents.
But it was men against boys as the South Americans strolled to a 2-0 win thanks to two goals from former West Ham United striker Ender Valencia. That set the tone with the Netherlands inflicting a 2-0 defeat on the hosts before their tournament was rounded off with a 3-1 loss against Senegal. Mohammed Muntari netted Qatar's first ever World Cup goal - but the real history was made by the fact they became the first hosts to exit the competition without a point to their name.
Are England good?
That question is only partly serious! They are, you don't have Champions League winners, Euro 2020 finalists and former World Cup semi-finalists in your squad without being a threat. The Three Lions certainly looked as if they were living up to that tag with a 6-2 win against an Iran side ranked 20th in the world in their opening game.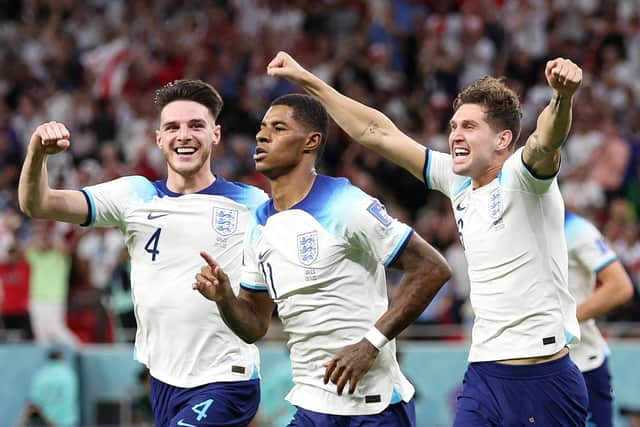 They rounded off their group stage with a comprehensive win over Wales that secured top spot in the group - but it was England's second game against the United States that raised some questions of Gareth Southgate and his side. With the benefit of hindsight, perhaps it was somewhat harsh given England's relatively comfortable progression and the fact they are one of only three unbeaten sides that are preparing for the knockout stages.
But there were legitimate concerns over a lack of energy, creativity and quality during an uncomfortable 90 minutes that may have exposed some of the shortcomings in the Three Lions side. Questions will be asked once again, not least in Sunday's first knockout round meeting with Senegal.
Is there anything Alex Scott can't do?
Seriously! A Lionesses legend, host of Football Focus, an insightful and knowledgable pundit and now a thought-provoking author after the release of an emotional autobiography that showed she is not afraid to open up and discuss issues some others may shy away from.
Alex Scott showed courage and belief in abundance when she appeared pitchside ahead of England's opening game with Iran wearing the LGBTQ+ captain's armband that had provoked much conversation and debate in the days prior. Would Harry Kane be allowed to wear it? Should he be allowed to wear it? Would FIFA step in and enforce sanctions if he did?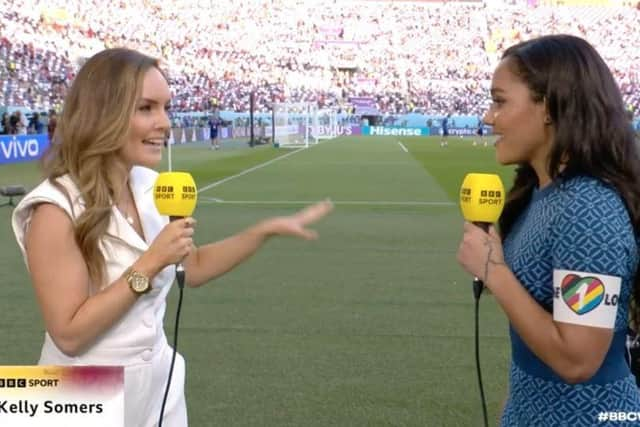 The Football Association - and several of their counterparts in the tournament - backed down and captains of their sides wore armbands supplied by FIFA - but Scott did not shy away or back down. The 140-cap former England defender wore the LGBTQ+ armband during her live pre-match pitchside discussions in a move that brought widespread support in a gesture of solidarity with LGTBQ+ community in a country where same-sex relationships are illegal.
More Ally McCoist and Clive Tyldesley please!
The ITV Sport duo are to football commentary what Ant and Dec are to watching minor celebrities and disgraced politicians eat various animal parts on the other side of the world. Even the most mind-numbing of fixture (or eating trial) can be made to be more palatable (poor choice of word) by their presence, word selection, comic timing and natural bond.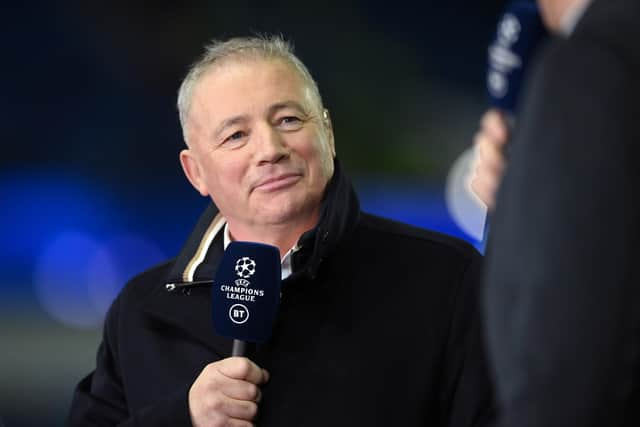 Tyldesley and McCoist forged a partnership that rose to prominence at the last World Cup and saw them become a popular double act during Euro 2020. There can't be too many commentary teams in the history of broadcasting that have brought such a reaction when they are announced as overseeing a fixture.
Insightful assessments of the game, knowledgable play-by-play and an ability to add a comedic touch without it being forced as why the duo should come into the conversation for the vast majority of games that will fall under ITV coverage during the knockout stages.
Shocks aplenty!
It didn't take long for the upsets to arrive but when they did they came in force. Saudi Arabia's stunning win against Argentina set the tone for the rest of the group stages as some of world football's biggest names were humbled by the supposed lesser lights.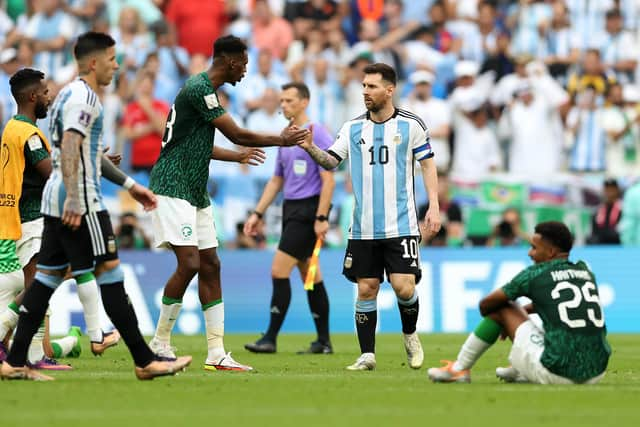 With talk of Lionel Messi helping Argentina on their way to a tournament win before his international retirement, Saudi Arabia stole the limelight by overturning a half-time deficit to get their tournament underway with a 2-1 win. Since then we have enjoyed Japan beating Spain AND Germany to send the latter out at the group stages for a second consecutive tournament, France and Brazil losing to Tunisia and Cameroon respectively and Belgium's golden generation waving goodbye with a 2-0 defeat against Morocco.
Nobody is safe from a shock result - and some of the more-fancied sides would do well to remember that during the knockout stages.
If it isn't broken…
The group stages have been full of drama and that went right through to the closing moments of Friday night's final group games. Knockout stage progression and an early place on the plane home have been secured in the most dramatic of circumstances over the last week in an action-packed round of fixtures.
There has been talk of the introduction of three-team groups at the next World Cup that will be held in the United States, Canada and Mexico in just under four years time. The tournament will be expanded to 48 teams, 16 more than have competed in Qatar, and there were plans for 16 groups consisting of three teams, with the top two qualifying for the last 32.
Criticism has been widespread and there seems to have been a reaction from FIFA with discussions now surrounding a possible return to four-team groups. If the current tournament has shown anything, it is that four-team groups provide all of the drama we all love in our international tournaments.