Welcome once more to our weekly Fantasy Premier League guide, where we offer hints, tips and suggestions for maximising your points as gameweek 32 looms and the season draws to its increasingly fraught conclusion.
Let's start this week by sounding our Friday Deadline Klaxon – that blaring noise you can hear is us informing you that thanks to Arsenal's match against Southampton tomorrow evening, the deadline to get all your transfers and subs sorted by is 6.30pm BST. So don't go around thinking that you can roll out of bed on Saturday morning and sort it all then – and remember that we have no fewer than four teams out of action this week, with Brighton, Chelsea and the two Manchester clubs all getting a well-earned rest.
We'll take a look over the latest news of injuries and price changes later, but first – with so few games to go – let's analyse the club's run-ins and see which teams could be unexpected sources of points in the coming weeks, and which teams we might want to veer away from as squeaky bum time approaches.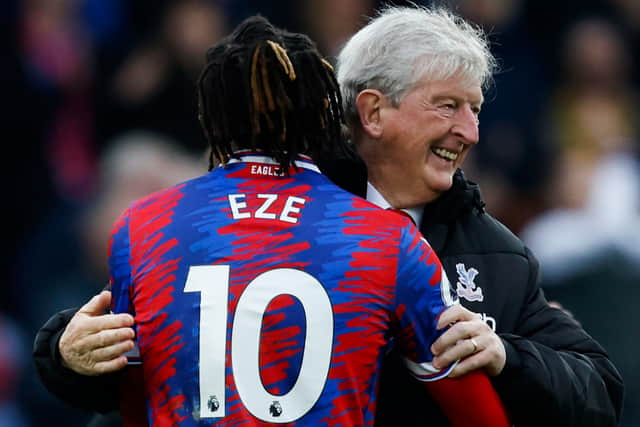 Home straight heroes
To state the glaringly obvious – players score more points against weaker opponents. So with just seven games left to go for most teams, it's absolutely worth focusing your transfers on teams with softer run-ins in the hope that you can pick up some extra value.
Looking at the expected points of each team's remaining opposition, there are four teams who stand out for having especially kind home straights to run down – Liverpool, Crystal Palace, Leicester City and Bournemouth.
Given that Liverpool have an extra fixture to play over most other sides, they're an obvious place to pick players from. Yes, they've had a rather strained season and aren't the Liverpool side of old – but they just thumped Leeds United 6-1 and that suggests that a strong finish isn't beyond them. Old standbys like Mohamed Salah and Andy Robertson are great selections right now, Diogo Jota might finally be back to his best, Cody Gakpo and Darwin Núñez are worth considering, and maxing out on assets from the red half of Merseyside is likely to be a rewarding move.
Crystal Palace aren't normally a team Fantasy Premier League players look at too closely, but my has Roy Hodgson got them going lately. Eberechi Eze and Michael Olise look completely rejuvenated, and could easily be great value grabs. Sadly, old fantasy favourite Wilfried Zaha is out for this gameweek at least. If you need a cheap striker, Odsonne Edouard is also worth thinking about.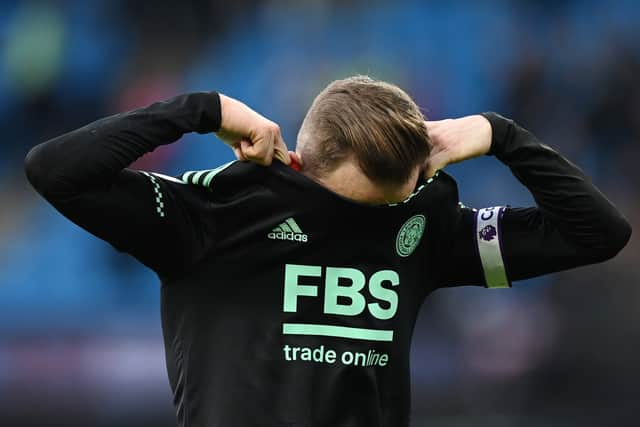 As for Leicester City, they have been truly terrible of late and even fantasy regulars like Harvey Barnes and James Maddison can't be relied upon like they used to – but if you back the Foxes to fight their way out of trouble and are looking for a differential, maybe they're a risk worth taking. Bournemouth are trickier – they've found form and have a generous fixture list, but tend to spread their points around. Philip Billing is the easy standout, already registering 111 points at just 5.2m.
What about the other side of the coin – the teams who have the hardest home stretches to navigate? Operating by the same metrics, Nottingham Forest, Chelsea and Aston Villa have the toughest tests ahead of them, with Spurs and Arsenal not so far behind.
Given Chelsea's woeful form under Frank Lampard, it's probably time to give up on their players – especially given that they have a blank gameweek this time around. Aston Villa have been on scintillating form of late and their next two games are Brentford away and Fulham at home, so it might be a touch early to jettison Ollie Watkins, but it's worth considering their assets as potentially expendable.
The tough run-ins for the two north London sides also means that it may be a good idea to avoid going too hard on their players just now – although it's hard to imagine that Bukayo Saka, Harry Kane, Gabriel Martinelli and the like won't still find plenty of points, so we don't recommend selling their best players because of their slightly harder run-ins. Big ticket players will still find ways to score, and these aren't the places to look for players to offload unless you're desperate to find differentials.
Bruises, bumps and price jumps
There has been a slew of fresh names on the treatment table over the past week, although only a handful are heavily owned – Manchester United's defence is probably the worst-hit, with Raphaël Varane and Lisandro Martínez both facing substantial lay-offs.
That may explain why Luke Shaw is on the verge of a price drop despite being back to full fitness. Marcus Rashford is also back, which make his position as the most transferred-out player in the game right now baffling, but does mean that he may shed some value, especially given that Manchester United don't have a game on. If you haven't already moved him on I wouldn't worry about it, mind – you'll want to hang on to him.
Elsewhere, Oleksandr Zinchenko isn't likely to play the full 90 minutes on Friday evening, Patrick Bamford may not be ready to return for Leeds, and Joël Veltman of Brighton is also a major doubt. On the off chance you have Clement Lenglet, he's down as 75% to feature for Spurs.
Apart from Shaw and Rashford, if you're keeping an eye on the values of your players to make sure your planned transfers are on track, watch out for drops on Harry Kane, Ben Chilwell and Bukayo Saka. If you were expecting to move them on, do so sooner rather than later to avoid losing value. At the other end of the spectrum, two of the players mentioned earlier – Eze and Gakpo – aren't too far from adding 0.1 to their price tags, so best to bring them in before the deadline hits if you can, just in case there's a surge in activity. Sven Botman is also on the up, but is unlikely to cost more by the time Friday rolls around.
We want your feedback on 3 Added Minutes - details here
As for the captain's armband, if you have Mo Salah, it's really hard to look past him with a home fixture against Nottingham Forest up next and a brace in his last game. Arsenal's game against Southampton means that the usual suspect from their side – Saka, Martinelli, and so on – are unquestionably decent choices too.
That's it for this week – best of luck to all of you, and may all of your defenders get subbed off just before their sides ship a late equaliser.