Fantasy Premier League: Gameweek 34 tips and captaincy choices as Man City and Liverpool eye double gameweek
Another Fantasy Premier League gameweek is already upon us - get the latest tips and captaincy picks.
Watch more of our videos on Shots! 
and live on Freeview channel 276
Visit Shots! now
Gameweek 33 isn't even fully into the books yet, and already it's time to look at Fantasy Premier League's gameweek 34 – welcome to the tail end of the season, when the games keep coming and coming and deadlines flash past in the blink of an eye. To keep you on your toes, this time you'll need to have your team ready and waiting by 11.00am BST this Saturday ahead of Crystal Palace's lunchtime kick-off against West Ham.
In recent weeks, we've discussed the importance of differentials and analysed the run-ins, so you should have plenty of the tools you'll need to get your team in a good place by the weekend, but we'll still need to run through the latest injury updates and price changes, and with a slew of doubles in prospect, it's also a good time to discuss an important part of the strategy that comes into play during the closing weeks of the season – the art of the -4.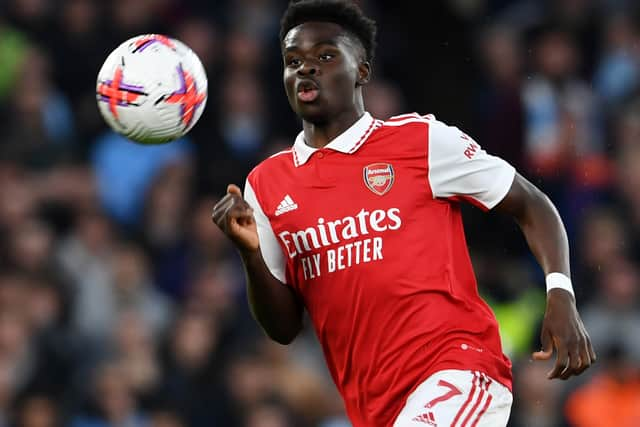 Taking the hit
There are six teams playing twice this week, which means you'll understandably want to gear your team up to maximise the gametime your assets see – and with most players having used up their free hits and wildcards by now, one of the ways to maximise that value is judicious use of extra transfers, which of course cost 4 points for each use.
So when are you getting value for those 4 points? Relatively few players consistently score over 4 points per week, which means that bringing in that extra man at an additional cost is rarely a great deal on a single-game basis. So what you need to do is evaluate whether the extra transfer will set you up to get more than 4 additional points over the weeks it affects. That's far more likely with doubles on offer.
The best way to do get a steer on whether your transfer will pan out at a higher price is to do some back-of-a-napkin calculations – let's pick an example largely at random, and say you've made your free transfers and are contemplating whether to switch Bukayo Saka for Cody Gakpo, with his double gameweek looming large.
So far this season, Saka has netted 5.7 points per match. Gakpo has managed 4.5 – all numbers readily available on the FPL website when you look at a player's details in the transfer section. So over the course of a gameweek where Gakpo plays an extra game, he'll net you 3.3 extra points – not enough to justify the -4.
But of course, form and opposition play a part, and that's where you have to ditch the calculator and go on gut instinct. Do you think Arsenal will continue their poor run of form, or take up the psychological challenge of defending their slender lead in the title race? Will Liverpool continue their upturn? And of course, the player's form counts too – over the last five games (an arbitrary measure, as any must be), Gakpo is averaging 4.8 points per match, while Saka is on 3.4. If that form continues, Gakpo is worth an extra 6.2 points compared to the Arsenal man, which would justify the -4 in a double gameweek.
There are no guarantees, of course, and you have to use your own judgement over whether you trust the recent formbook or expect players to revert to the mean over the course of a short space of time. There are no perfect answers – but remember that if you're chasing the game and in need of differentials, you need to take bigger risks. A -4 might be just the tonic.
Injury updates and captaincy calls
The good news is that at the time of writing – ahead of the Thursday evening games – there are no major injury concerns to report. Well, unless you're a Chelsea fan. Reece James and Mason Mount, two of the few vaguely defensible Chelsea assets to continue to hang onto, are both out for the season. Marc Cucurella and Kai Havertz are also out. But frankly, you should have moved your Chelsea men on by now. They're trapped in a downward spiral and any measure of form suggests steering well clear.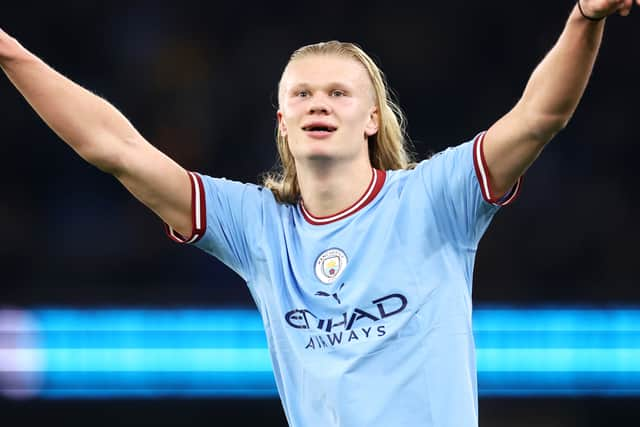 FPL is concerned that Kevin De Bruyne may have a knock, but he's still down as 75% to play the first of Manchester City's two games this weekend, and with the title on the line it's hard to imagine him missing too many minutes. Neco Williams is unlikely to feature for Nottingham Forest, if you've still got him in to balance your defensive budget, while Bruno Fernandes, Willian, Luis Sinisterra and Kelechi Iheanacho are all minor doubts.
In terms of incoming price changes, keep an eye on Alexander Isak, Daniel Iversen and maybe Marcus Rashford to go up, while Bruno Fernandes, Nick Pope and William Saliba are among the commonly-held players who could lose 0.1 from their price tag. If you plan on keeping hold of players, of course, that doesn't matter – but do check whether you might want to transfer them out sooner rather than later.
We want your feedback on 3 Added Minutes - details here
For the captaincy this week there is a very clear choice – Erling Haaland. With matches against Fulham and West Ham, most players will captain the Norwegian if they have the option. Remember, though, that if you're in need of differentials and players ahead of you have him, you may want to roll the dice on another player. Stick to doubles, of course, but it would be hard to criticise anyone for handing Marcus Rashford or Mohamed Salah the armband for the week. This will likely be a high-scoring affair, and picking the right man for double points could be a big swing in your favour if a popular skipper blanks. Haaland is the single most reliable source of points available, however, so if you're not looking to rock the boat – keep it simple.
Best of luck, and may all your -4s pan out perfectly for you.