We're into the last four gameweeks of this year's Fantasy Premier League season and it's squeaky bum time for a lot of work and school leagues – time to get every last transfer exactly right, pray to the fantasy gods for good luck, and of course to pore over some handy strategy guides to make sure you don't foul up too much.
We've gone over some of the key strategic concepts you'll need to wrap your heads around already – check out our discussions on differentials and the teams' various run-ins – so today we're going to look at a few specific choices you may need to make and give you some ideas on how to play everybody's favourite fantasy sub-game – Pep Roulette. After all, even Ederson isn't safe these days…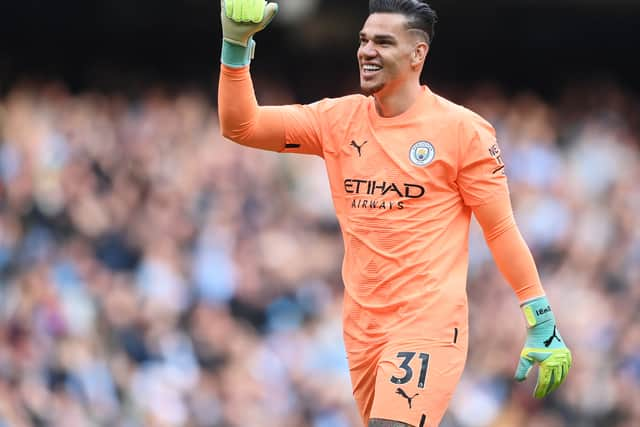 So that you're fully informed, it's a Saturday afternoon deadline this time around, with no early kick-off to divide your attentions on coronation day – so just make sure you're all set by 1.30pm BST, by which time Charlie should be safely crowned and anointed and the games can begin.
Spinning the City wheel
For those who haven't heard the phrase before, Pep Roulette is the nickname given to game of trying to predict exactly who the Manchester City manager will play any given week – and with Pep's predilection for rotation, it's a seriously challenging game to play. As the midweek game against West Ham United neatly demonstrated, almost nobody is safe – not even Ederson, who found himself on the bench for the 3-0 win.
There used to be a handy tool for fantasy players trying to get their head around the ever-shifting City line-up – a Twitter account which combined statistical analysis with crowd-sourced predictions to divine the direction that Guardiola's tinkerman tendencies would take. Unfortunately, that account is now inactive, and we're left to guess.
But Guardiola does have certain habits which make our job a little more straightforward – he tends to play his rotated players in streaks, so with, say, Nathan Aké and Julian Álvarez starting against West Ham, they increase their chances of getting another game this weekend. On the flip side, Guardiola almost always prioritises the Champions League, and with the first leg of their semi-final against Real Madrid in midweek, key players will be rested.
That means that Kevin de Bruyne, who missed the last match with a knock, is very unlikely to start against Leeds United this Saturday, while the players with lots of recent minutes, such as Jack Grealish, are less liable to get the full ninety. Erling Haaland, however, has looked like the only truly rotation-proof player in the City squad, so should remain a safe bet to start, even if he may get subbed off should things go well.
The trickiest part to predict is his defence, where selections have swirled around with alarming regularity. Manchester City have a relatively gentle run of fixtures in their immediate future and a double in gameweek 37, so City assets have a lot of merit, but with so much uncertainty over the make-up of their back four, it's hard to recommend gambling on defenders unless you're in dire need of a differential in the back line – and with defenders typically scoring less than midfielders and forwards, defence should not be the priority when looking for those atypical assets.
It's also worth noting that City haven't been keeping too many clean sheets in their most recent games – that shutout against West Ham was their first in six league games, a run which includes Leicester City and Southampton. On the flip side, Manchester United – who also have a double in 37 and are just as appealing a place to find your players – have picked up four clean sheets in their last six league matches, and with injuries forcing Erik Ten Hag to play a pretty stable back line, Luke Shaw and Diego Dalot are probably much better – or at least safer – bets.
It's also worth thinking hard about which Brighton players you want in your team – they have two double gameweeks left and more fixtures than any other team, which means they could be an absolute points mine down the home straight – but they face three of the top four in those doubles, so it may be sensible not to go in too hard on their defenders either. Solly March, Alexis Mac Allister and Kaoru Mitoma are the smartest signings from the Sussex side. Don't just home blindly in on teams who have double weeks coming up – think hard about who's going to play and who's going to pick up the points.
Injury updates and captaincy picks
There was a slew of minor knocks and crocks picked up over the last couple of games, so plenty of players are doubtful ahead of the weekend – and we have to feel especially for West Ham, who will almost certainly go without Kurt Zouma and have those horrible yellow warning triangles next to the names of Declan Rice, Vladimír Coufal, Tomáš Souček and Nayef Aguerd. None of them have very high ownerships, but all are at risk of missing out.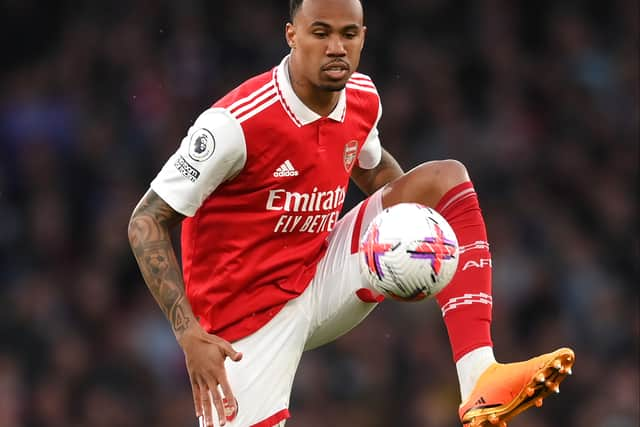 Kevin de Bruyne, who we've already mentioned as worth veering clear of this week, also remains a doubt, while Wilfried Zaha, Brennan Johnson and Arsenal's Gabriel are also less than certain to start. Andreas Pereira, the budget Fulham midfielder who makes many a squad based on price alone, is out for the rest of the season.
In terms of price changes to keep track of, the aforementioned Dalot is verging on a price spike, as is David De Gea, so don't hang around if you want either in your side – on the other end of the equation, Nick Pope and Evan Ferguson are probably losing 0.1m off their prices in the near future. Kai Havertz might drop too, just in case you're unfortunate enough to have any Chelsea players still in your squad.
We want your feedback on 3 Added Minutes - details here
As for the captaincy, it's pretty hard to argue against sticking with Erling Haaland given how leaky Leeds' defence has been it recent weeks – but with Big Sam coming in and Haaland liable to be hooked off at some stage, it's not the worst time to get a bit creative. Harry Kane and Mohamed Salah may be better alternatives – and remember that your captaincy choice is a differential as well, and doubling up on the right man may make all the difference in a tight league.
Best of luck, and may all of your City players actually be on the pitch at some point.