Last week, the BBC sparked furore by tweeting that Marcus Rashford is the first Manchester United player to score three goals at a major tournament for England since Bobby Charlton in 1966, just four months after Reds forward Alessia Russo bagged four on the Lionesses' journey to Euro 2022 victory.
While so many live and die by the numbers of football, this kind of statistic is nothing more than a quirky garnish. That is to say, Rashford entertained us with his skill, and whether his goals had been scored by a United player or not, or even had a United player done that at every tournament since the dawn of time - his contribution will help England to progress in the World Cup.
Why, then, does it matter that Russo's goals were so quickly forgotten by the omission of another arbitrary characteristic - Rashford's gender?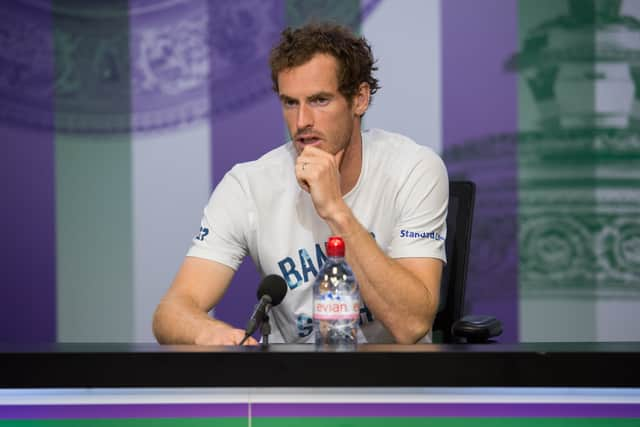 Five years ago, Andy Murray drew plaudits for correcting a journalist who neglected the astonishing achievements of the Serena Williams when he dubbed Sam Querrey the first US tennis player since 2009 to reach a major semi-final.
In the context of the conversation, between men working in tennis, meeting to discuss the men's singles tournament at Wimbledon, it was clear what the journalist meant, right, even though he didn't say 'male'? Do we need to split hairs?
Erasing the successes of - among others - one of the most outstanding athletes of all time, is a serious misstep in his role as gatherer and distributor of information which ultimately shapes the story of a given sport. His awkward laughter is unsurprising.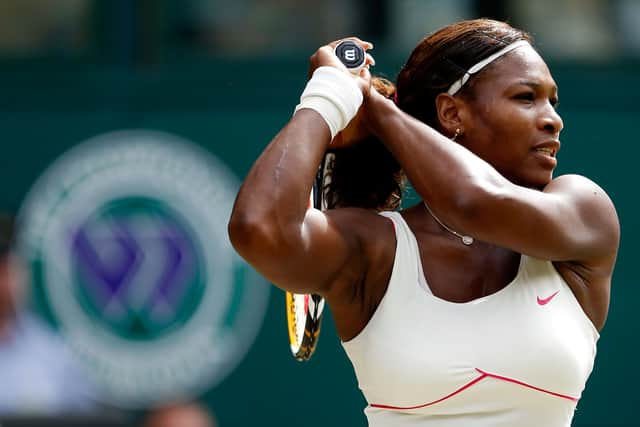 No matter if it was laziness or sexism which led BBC Sport's social media admin and Murray's interviewer to score these distinctly unwoke own goals - mistakes and ignorance should be politely corrected.
"Women's football deserves increasing recognition and publicity in its own right," wrote one Twitter user in response to fan complaints of the BBC's Russo omission, "but things like this don't help it."
The 50 million who tuned into England's Euro final win this summer have forced those who formerly insisted that 'nobody cares' about women's football to modify their objection. Now, these fans concede that in fact, yes, some people do care, while taking time out of their day to remind people of their right to be disinterested.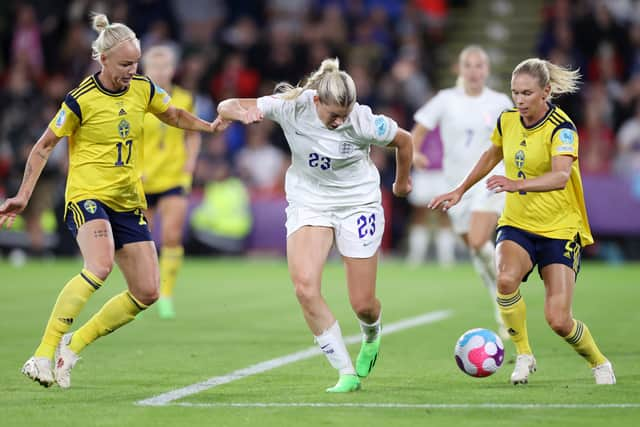 I am sorry for their loss. What do you feel when someone, with the back of their foot, sends the ball into the net via the gaps between two players' legs to ignite a nation's hopes of reaching a major tournament final? Before Russo, Thierry Henry performed a similar trick against Charlton back in 2004 - and surely even the White Hart Lane faithful felt admiration, then.
Notwithstanding the 2022 edition's rejection of inclusivity, the World Cup is a regular reminder of the universality of the joy of football and as anyone who has ever scored a worldie in Sunday league can tell you, the beauty of the game isn't tempered by the who or the where.
It will always be this way - a minority of fans keeping their eyes firmly shut lest they inadvertently enjoy the skill or cunning of the wrong type of footballer. But whether you choose to pay attention or not - the achievements of women cannot be written out of football history.