The Carabao Cup isn't dead yet - Newcastle vs Manchester United will be the best EFL Cup final in a decade
Manchester United and Newcastle will battle it out in the EFL Cup final later this month.
Watch more of our videos on Shots!
and live on Freeview channel 276
Visit Shots! now
Considered by many as the FA Cup's poor relation, traditionally bearing decidedly unglamorous sponsorship from the likes Littlewoods, Rumbelows and, most impressively, the Milk Marketing Board themselves, the EFL Cup perhaps hasn't been viewed as the most prestigious of competitions in recent times.
The Domestic Swamp-Type Water Buffalo Native to the Philippines Cup, or the less catchy Carabao Cup as some still insist on calling it, with its mysterious draws in the middle of the night, stadiums peppered with empty seats and an ever-unsettling February final, has for some time been treated as an irritating inconvenience by the Premier League big boys.
Serving as an opportunity to showcase an array of antique English goalkeepers who may or may not have been brought in to shamelessly exploit the Premier League's Homegrown Player Rule, the top tier's elite - admittedly burdened with the rigours of midweek European football - continue to regard the competition with a level of disdain, fielding second-string sides while inevitably still sauntering their way to the final.
This once again highlights the cavernous void between the Premier League's big spenders and those below them, and renders the whole competition, well, a little hollow. After all, everyone knows as soon as the cameras turn away from Pep Guardiola post-trophy lift, that infectious grin is replaced with a steely grimace, as he hurls the latest unwanted cup into the furnace powering the doomed 'How to win the Champions League' super-computer that resides in a concealed compartment aboard the Man City team bus.
While some of the finals have been reasonably entertaining affairs - who can forget Chelsea's Kepa Arrizabalaga, hilariously channelling a distraught seven-year-old child being informed it's time to leave their friend's house when refusing to be substituted in 2019? - the match-ups and winners have been largely uninspiring. Of course, the likes of Sunderland, Aston Villa and Southampton have all recently experienced big EFL Cup final days out at the home of English football, but inevitably they were all grimly steamrollered by sides far less enthusiastic about winning the competition.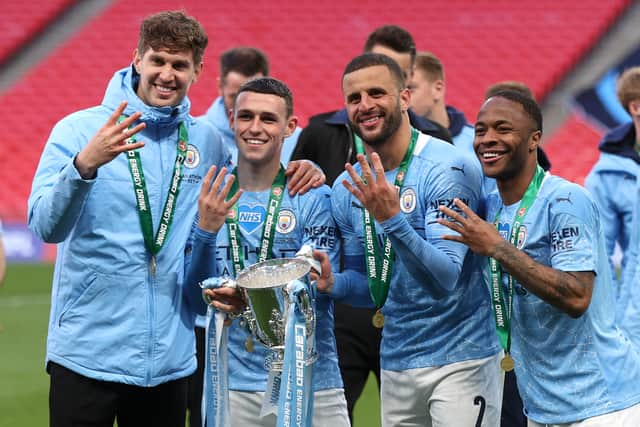 In truth, we have to go back an entire decade to find a grand finale to the ailing competition that simply couldn't be missed, as Swansea City took on and subsequently pummelled League Two outfit Bradford City. Since then, Manchester City have won the competition six times in their last nine attempts, with Chelsea, Liverpool and Manchester United charitably offering the trophy a change of scene on the other three occasions.
Objectively tedious, tedious stuff. That is, until this season.
Newcastle United, a club who have suffered since 1955 without a domestic cup win and 1999 without even an appearance in a domestic cup final, are now on the brink of finally ending that run. In a rematch of the aforementioned 1999 FA Cup final, the Magpies will once more take on Manchester United, who breezed past Ruud Gullit's side to seal the double back at the turn of the millennium.
Despite Newcastle's controversial, mega-money takeover by Saudi owners, expectations for instant success at St James' Park were tempered by a relatively cautious approach in the transfer market. Rather than, as many clickbait articles would have had you believe, signing Kylian Mbappe on January 1st to kick off a £500m transfer spree, the club were remarkably savvy in their recruitment - resisting the temptation of buying up overpriced household names and instead finding joy with more left-field acquisitions. The recent £45m swoop for Anthony Gordon was the one notable exception, it must be noted.
Meanwhile, the ever cherubic head coach Eddie Howe, back with a bang after a period out of the game, has worked wonders at the club - transforming the likes of Miguel Almiron and Joelinton from anguished roar-inducing flops to fearsome foes of any opposition rolling into their now formidable fortress. As for the style of play, with Steve Bruce at the helm Newcastle fans were forced to chow down on the footballing equivalent of boiled vegetable slop every weekend. Howe is now treating them to a veritable Michelin Star banquet - Kieran Trippier the beaming waiter, serving up terrines of expertly struck set-pieces, while the towering Dan Burn bundles around the dessert trolly with boundless enthusiasm.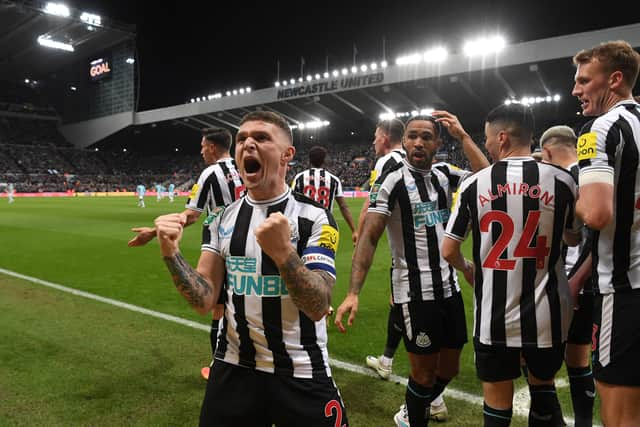 Newcastle will undoubtedly 'paint the town black and white' and 'take over London', as travelling fans to the capital tend to do on landmark occasions such as this - just imagine the scenes as DJ Schak, on the eve of the final, appears on the roof of the National Gallery and treats the travelling Toon Army to a dusk 'til dawn set of bangers - but the Magpies won't just be there to party - they're hell-bent on winning that trophy.
And the narrative around their opponents, while nowhere near as compelling, is nonetheless enough to make this the most alluring EFL Cup final in a decade. Make no mistake: Erik ten Hag, his side, and indeed the club's supporters, are desperate to win this final, and that's been made abundantly clear by the remarkable shift in how seriously they've taken it this season.
Bar their quarter-final clash against Charlton Athletic - the meaty filling in a Man vs Food-style towering, three-matches-in-nine-days sandwich topped with a doorstop hunk of Manchester derby bread - the Red Devils fielded pretty much full strength sides throughout their charge to the hallowed arch of Wembley. A far cry from last season under Ralf Rangnick, who genuinely suggested the competition should be abolished entirely to remedy a rammed calendar.
As their supporters have been constantly reminded via tedious Twitter threads festooned with clumsily rendered memes, it's been five long years since the Red Devils brought home any silverware, after they scooped a double (no, not a treble, we're not counting the Community Shield, despite what Jose Mourinho might claim) in the form of the Europa League and EFL Cup back in 2017.
Since then, United, a seemingly unstoppable global super power in their heyday, have slumped listlessly in the shadows while witnessing their domestic rivals storm their way to various successes, all while being branded a 'banter club' along with perennial laughing stock Tottenham Hotspur and experiencing an extended fractious period with their owners. In short, the Red Devils have been, appropriately, in a relatively hellish place.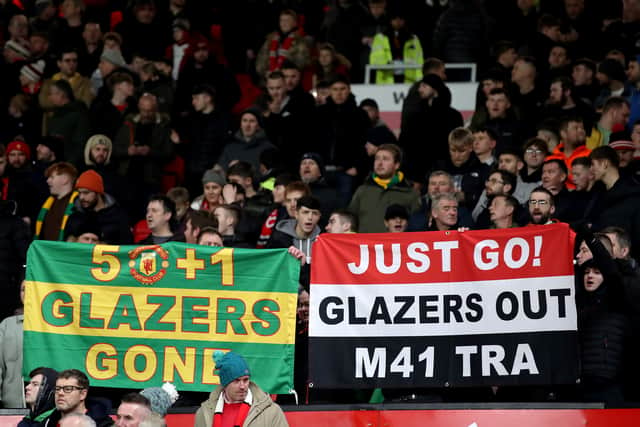 Obviously, winning the EFL Cup isn't going to provide the buzz of another league title or Champions League triumph, but it would undoubtedly be a step in the right direction, and serve as a clear indication of progress; a sturdy carabiner to aid Ten Hag's rejuvenated side's climb to lofty heights once again.
At last, then, rather than another yawn-inducing spectacle akin to a pre-season friendly, Wembley will play host to a proper EFL Cup final - one steeped in rich narrative where both sides will fight hell for leather to claim the trophy while backed by a raucous atmosphere.
So, dear reader, come 26th Februrary, grab your biggest glass and fill it to the brim with a heady cocktail of Coca Cola, Carabao, Carling, Worthington's, Coors and of course a hearty slug of the Milk Marketing Board's finest - never mind if it curdles, get it down you (at a responsible pace) - to top it off: The EFL Cup is back, baby.