The ultimate fictional football XI - including stars from Ted Lasso, Dream Team, Escape to Victory and more
A one-to-eleven of the greatest fictional footballers of all-time.
Watch more of our videos on Shots!
and live on Freeview channel 276
Visit Shots! now
Some of the greatest characters in the world of football are not those strutting their stuff at World Cups or in the Premier League, they are those that find a place in our hearts for the exploits in print, on televion or at the cinema.
Yes, there are fictional footballers that have become iconic figures for supporters around the world down the years and have produced some heroics that have gone down in history.
So we thought, what better way to celebrate them than by putting together a team of the greatest fictional footballers of all-time...
Goalkeeper: Billy the Fish (Fulchester United - The Viz)
Yes, we accept having a half-man, half-fish in between the posts is far from ideal but look at the heroics shown by Billy Thompson during his time with Fulchester United. His last act as a player saw him save a last-minute penalty in an FA Cup Final, despite the fact the ball had a bomb attached to it. If he doesn't deserve a place in this fictional side then we are not sure what he would have to do to get in!
Defender: Stremer (PES United - Pro Evolution Soccer 5)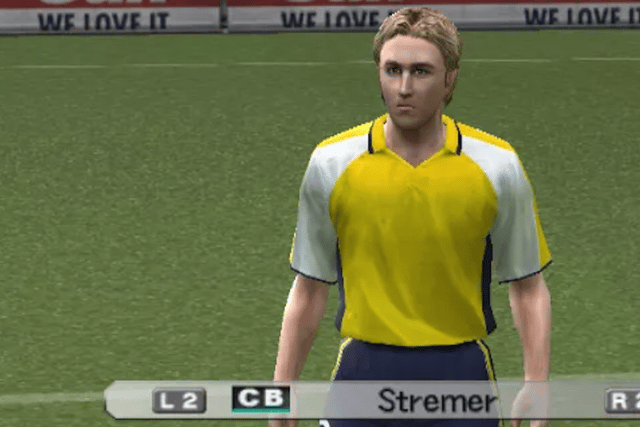 A staple of the original Master League team in Pro Evolution Soccer, this German defender was a rock. Composed on the ball, unbeatable in the air and a real leader. Reliably partnered by pacy French star Valeny and the Croatian monster Jaric, Stremer (who we always gave the first name Christian for no reason whatsoever) remained in our side even when most eye-catching additions became available. You can keep your Alex Hunter, give us Stremer any day of the week.
Defender: Didier Baptiste (Harchester United - Dream Team)
Cool, classy and confident, this French defender was a fine addition to an already talented Harchester United side in Sky One's popular Dream Team series. But Baptiste had already inexplicably hit the headlines ahead of his arrival after one Sunday newspaper reported he was set to join Liverpool or Arsenal from Ligue 1 club Monaco, despite being completely fictional.
Defender: Captain John Colby (The Allies - Escape to Victory)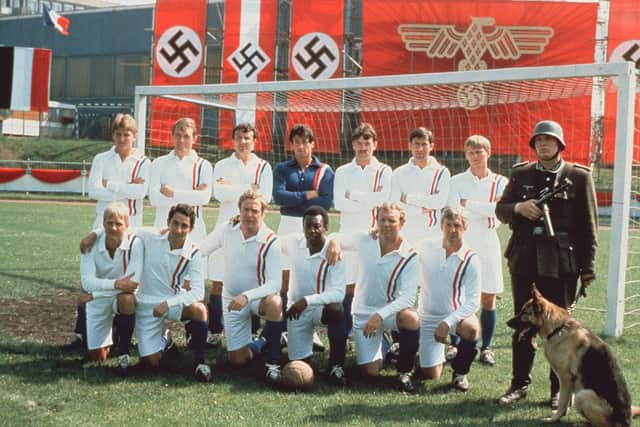 An essential pick! After all, not only did Colby (played by Michael Caine) lead the Allieds to a 4-4 draw against a German side side that were heavily supported by some questionable officiating, but he also helped the prisoners of war escape the Paris stadium in the aftermath of the film. A legend on and off the pitch.
Midfielder: Roy Kent (AFC Richmond - Ted Lasso)
Ok, so Roy Kent may well have retired but we couldn't resist the thought of having him as our midfield enforcer among a plethora of attacking talent. Someone will need roughed up at some point and the AFC Richmond legend feels like the best person to do it, right?
Midfielder: Luis Fernandez (The Allies - Escape to Victory)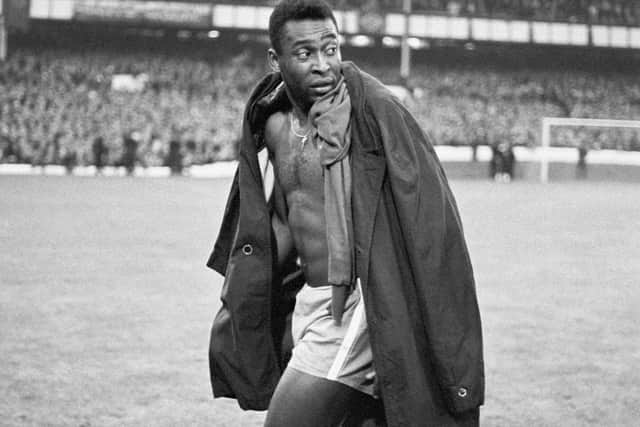 There's no arguement over this one. The man scored an overhead kick with a dislocated shoulder after taking a physical beating at the hands of the German side that made some 'tough' challenges in the modern game look rather soft. Played by Pele, the greatest player of all-time, Fernandez can play wherever he wants to play in this side.
Midfielder: Roy Race (Melchester Rovers - Roy of the Rovers)
Possibly the greatest fictional footballer of all-time and a true legend. A rundown of his achievements with his beloved Melchester Rovers includes nine league titles, eight FA Cups, three League Cups, three European Cups, one UEFA Cup and four Cup Winners Cups (ask your parents!). Famous team-mates inexplicably included Martin and Gary Kemp (ask your parents again!) - but it was Roy that remained the star of the show.
Midfielder: Santiago Munez (Newcastle United - Goal!)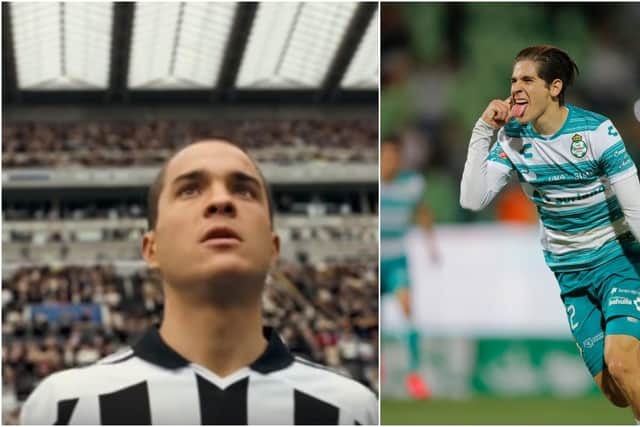 A rare moment of life could have imitated art! The actual Newcastle United signed a little-known Mexican forward named Santiago Munoz just over 17 years after a little-known Mexican forward named Santiago Munez joined Newcastle United on the silver screen in the film, Goal! After struggling initially on trial (the fictional Santiago that is), Munez worked his way into the Magpies side (containing around seven attacking players) and helped them into the Champions League, all whilst winning the heart of a local nurse played by Anna Friel and sampling the delights of the Tyneside nightlife.
Striker: To Madeira (Clube Desportivo de Gouveia - Championship Manager 2001/02)
The biggest signing any new manager could make on one of the final Championship Manager games, the little known (and completely fictional) Portuguese striker became a superstar for gamers across the world as his goalscoring exploits gave him a legendary status.
Striker: Karl Fletcher (Harchester United - Dream Team)
Mention the words Harchester United and Karl Fletcher's name will almost certainly follow. A longstanding member of the Dragons squad in Sky One's popular show, Fletcher became a legendary figure. He had three spells as a player with Harchester and became player-manager and then manager of the club towards the end of his career. Even his death became iconic after he was murdered by manager Don Barker with the aid of a clothes peg inside the home dressing room of the Dragons Lair.
Striker: Jesminder Bhamra (Hounslow Harriers - Bend it Like Beckham)
Who knows what really became of Jesminder Bhamra after Bend it like Beckham? Impressing sufficiently to be handed a sports scholarship in America, she departed for the States and that was that. Maybe she became a Lionnesses star and enjoyed a remarkable career on either side of the Atlantic to become a guiding light for the Euro 2022 heroes. We will never know.
Manager: Mike Bassett (Norwich City and England - Mike Bassett, England manager)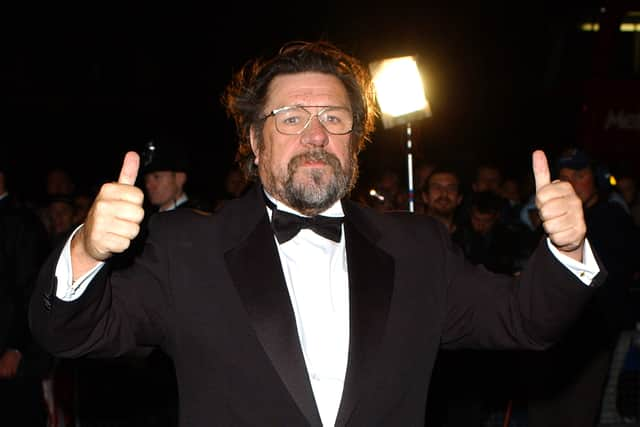 Sincere apologies to Ted Lasso, but we had to opt for Mike Bassett as manager of this fictional side. After all, this is the man that led Norwich City to the 'Mr Clutch Cup' after moving into management following a varied playing career. Not content with that 'achievement' Bassett led a unique group of England players to the semi-finals of the World Cup Finals, all whilst playing his beloved 4-4-2. We will let you insert the missing word in there.