Transfer window bingo: every cliche to look out for from plane-spotting to Football Manager wonderkid deals
There will be some familiar sights to see as we head into the climax of the transfer window.
Watch more of our videos on Shots!
and live on Freeview channel 276
Visit Shots! now
We are now officially into the final week of the January transfer window and it's all to play for.
Speculation is rife, gossip columns are filling, fax machines - are they still a thing? - are being warmed up and Jim White has sent his yellow tie away to the dry cleaners. Yes, things are really hotting up, even if you're Chelsea, who have already brought in roughly 762 players and spent the average GDP of a small country in the process.
So, cards and dabbers the ready! Here are some things to keep an eye out for over the coming days as we play 3 Added Minutes Transfer Window Bingo.
The all-important countdown
How else would we know when 11pm on Monday 31st January is without the countdown ticker on Sky Sports News? Yes, with all of the ominosity of the Doomsday Clock, minute-by-minute, second-by-second, the end draws ever closer as we get back to actually having to talk about the on-field action, rather than numerous transfer rumours that will never actually come close to fruition.
The Football Manager wonderkid/star is linked with a Premier League club!
You'll be firmly behind this if you are old enough to remember Ibrahima Bakayoko joining Everton and the wave of excitement that rushed around fans of Championship Manager. The Montpellier striker was a must-buy on Championship Manager 97/98 and was almost guarenteed goals.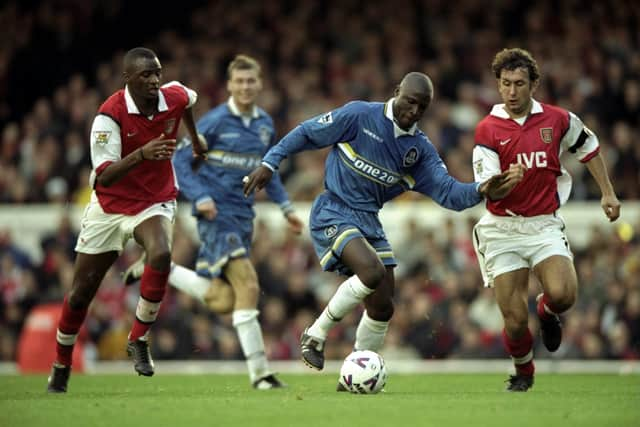 Sadly, his record at Goodison Park failed to live up to the hype built up by his qualities and achivements in the virtual world but the excitement was nice while it lasted. Of course, Championship Manager is no longer and Football Manager has now taken over the mantle - but it seems inevitable that a wonderkid on the latest version of the game will be linked with a Premier League club over the coming days.
After all, we all know clubs probably use the database, even if they don't admit it. Signing Rhian Brewster and Sander Berge in back to back seasons? We see you, Sheffield United.
Now we think about it, what is Freddy Adu up to these days? Or Bojan, for that matter...
Planespotting!
There has already been some hints of this over the last week after a private chartered jet made its way from Dortmund to Newcastle - prompted Magpies supporters to get overly enthusiastic about the prospect of Germany international Youssoufa Moukoko becoming the latest addition to Eddie Howe's in-form squad.
They are far from alone in utilising the likes of Flight Radar and Flight Tracker to monitor the latest flights making their way from some of Europe's biggest cities to their local airports. Whatever happened to just reading TeamTalk headlines on Teletext?
The last-gasp dash!
Yes, Chelsea, we are looking at you.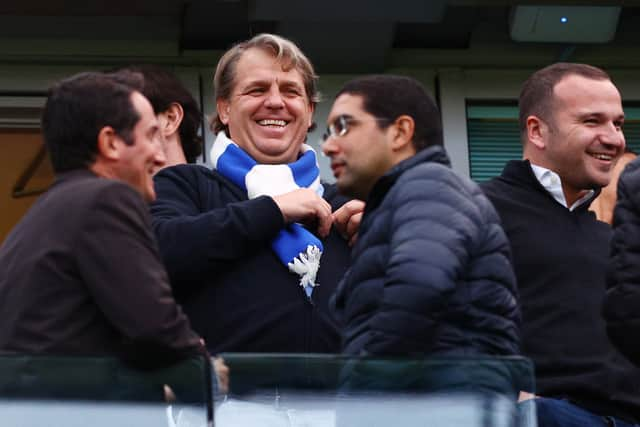 Despite the numerous signings during the first three weeks of the month, it seems almost inevitable that new owner Todd Boehly will be rushing around the final hours/minutes/seconds of the window, prompting excitable talk of deal sheets - more of those in a second - and late announcements of a successful/failed bid to get the transfer completed.
Imagine the scenes as Todd, giddy with excitement, tasks the Chelsea social media team with revealing that they've successfully hijacked Brentford's loan deal for Romeo Beckham at the final hour.
Deal sheets are mentioned
Let's be honest here, nobody knew what deal sheets were in years gone by but now they are inevitably mentioned in the final day of any transfer window. Yes, we all know by now that if a transfer is unlikely to be completed, the buying club can submit a deal sheet to the Premier League and earn themselves a small extension in which to complete the formalities.
Mark this one off if a deal sheet is explained in full - and this doesn't count!
Side note, under no circumstances incorporate mentions of deal sheets into a drinking game. Things will head south swiftly as the clock approaches midnight.
Supporters gathering outside training grounds and their club's stadium
Covid-19 may well have put a pause on this modern phenomenon but surely it is ready to make a comeback.
Who can forget a poor reporter being engulfed by Arsenal supporters when Mesut Ozil's transfer to the red half of north London was confirmed? Or Manchester United fans waiting outside Old Trafford to get a glimpse of the elusive Dimitar Berbatov arriving before completing a mega money move to become part of Sir Alex Ferguson's squad.
Of course, we could mention one unfortunate reporter having a product that we shall delicately describe as vibrantly purple and distinctly phallic in structure being thrust into his ear as the window reached its...ermm...climax - but we wouldn't do that. And no, a player sitting outside a training ground waiting around for a transfer that never happens doesn't count either! Sorry Peter!
A total spend announcement
Even in these ongoing times of austerity and clubs lower down football's pyramid going to the wall for the sake of less than the wage of an average Championship player, we absolutely must know the monumental amount of money spent by the 20 Premier League clubs. Some find it sickening, some find it intriguing, nevertheless, we absolutely will see it all over our screens come the morning after the night before.