The 20 Deadline Day deals Chelsea could look to complete - according to Wikipedia
Chelsea have been by far one of the busiest sides in the Premier League this January transfer window.
Watch more of our videos on Shots!
and live on Freeview channel 276
Visit Shots! now
For most of this January transfer window, Chelsea have conducted their business with a certain reckless abandon. The Blues have repeatedly made it clear that when it comes to matters involving new owner Todd Boehly, money is no object - and to hell with your twee niceties like Financial Fair Play, too!
Chelsea have spent this winter, and they have spent wildly and without remorse. They have also spent fairly randomly. New signings have been ushered in with little apparent consideration for whether or not they are genuinely needed, and at times it has felt as if Boehly and his ragtag crew of recruitment gurus have resorted to chucking darts in maps and spinning homemade wheels of fortune.
And all of that got us thinking, why just stop at the boundaries of professional football? At this point, why shouldn't the Blues open up their scouting network to embrace the entire spectrum of human knowledge and existence? Now, obviously, we at 3 Added Minutes aren't in possession the entire spectrum of human knowledge and existence - if you couldn't already tell - but we do have access to Wikipedia, and we do know where the 'Random Article' button is.
After all, if pressing shuffle and hoping for the best is good enough for Mr. Boehly, it's good enough for us. So, without further ado, here are twenty... things that Chelsea could look to make Deadline Day swoops for, according to the wisdom of Wikipedia...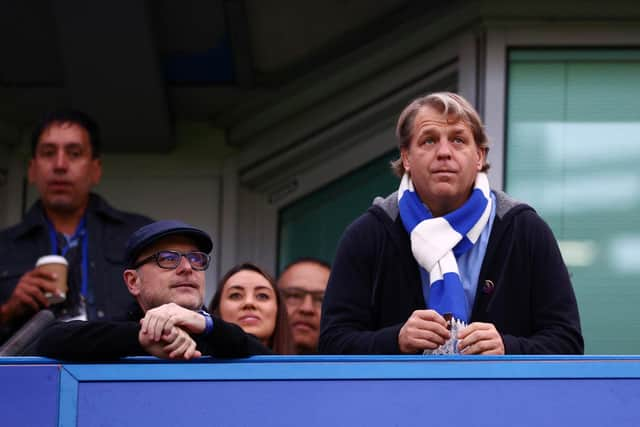 1. Aimable Nsabimana
Aimable Nsabimana (born 6 July 1997) is a Rwandan professional footballer who plays as a central defender for Minerva Punjab in the I-League and the Rwanda national football team.
2. Alfred Kalin
Alfred Kälin (born 16 January 1949) is a former Swiss cross-country skier who competed in the early 1970s. He won a bronze medal in the 4 x 10 km relay at the 1972 Winter Olympics in Sapporo. He also competed at the 1976 Winter Olympics.
3. Tim Willocks
Tim Willocks is a British physician and novelist (Born 27 October 1957) in Stalybridge, Cheshire, England. Willocks studied medicine at the University College Hospital Medical School and has worked for some years on the rehabilitation of sufferers of drug addiction. Willocks holds a second dan black belt in Shotokan karate.
4. Massimo Rotundo
Massimo Rotundo (born 11 April 1955) is an Italian comics artist.
5. Pass Manchac Light
Pass Manchac Light was a historic lighthouse in Tangipahoa Parish, Louisiana, which was originally established in 1838, to mark the north side of the entrance to Pass Manchac, the channel between Lake Pontchartrain and Lake Maurepas.
6. Peter G. Van Winkle
Peter Godwin Van Winkle (September 7, 1808 – April 15, 1872) was an American lawyer, businessman and politician. For many years a leading officer of the Northwestern Virginia Railroad, he became one of the founders of West Virginia and a United States senator.
7. Barwaj
Barwaj is a village in eastern Yemen. It is located in the Hadhramaut Governorate, Al Qatn District.
8. Nacho Elvira
Ignacio "Nacho" Elvira Mijares (born 17 February 1987) is a Spanish professional golfer who plays on the European Tour.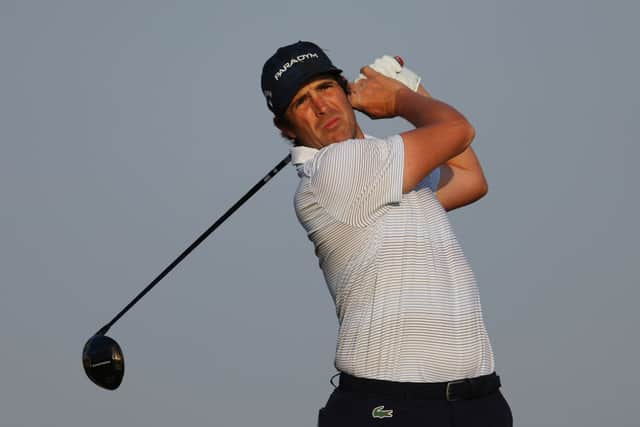 9. Unsere Lieder
Unsere Lieder (Our Songs) is the twenty-fifth studio album released by German Schlager group Die Flippers. This was the first Flippers' album that was produced only by Uwe Busse. It was certified Gold.
10. Kendhikolhudhoo (Noonu Atoll)
Kundhikulhudhoo (Dhivehi: ކެނދިކުޅުދޫ) is one of the inhabited islands of Noonu Atoll in the northern province of Maldives. The island is among the 10th biggest islands in the Maldives archipelago.
11. A List of cathedrals in the Dominican Republic
This is the list of cathedrals in the Dominican Republic sorted by denomination.
12. A List of Days of Our Lives characters (1970s)
A list of notable characters from the NBC soap opera Days of Our Lives that significantly impacted storylines and debuted between January 1, 1970, and the end of 1979.
13. Jasper National Park
Jasper National Park is a national park in Alberta, Canada.
14. Endothia radicalis
Endothia radicalis is a plant pathogen. It was discovered in 1916 by Stephen Bruner. He found it growing on eucalyptus, mango and avocado.
15. Máel Muire (Bishop of the Scots)
Máel Muire is the fifth alleged Bishop of St Andrews, though at that period the bishop of the Scots did not necessarily have one episcopal seat. He is mentioned in the bishop-list of the 15th-century historian Walter Bower as the successor of Cellach II, the latter of whom reign for at least 25 years. Nothing else is known about Máel Muire.
16. 2019–20 Cardiff City F.C. season
The 2019–20 season was Cardiff City's 121st season in their existence and their first back in the EFL Championship. Cardiff were relegated to the second tier of English football after finishing 18th in the 2018–19 Premier League.
17. Microdes melanocausta
Microdes melanocausta is a moth in the family Geometridae. It is found in Australia (including Tasmania, the type location).
18. Eclogite
Eclogite is a metamorphic rock containing garnet (almandine-pyrope) hosted in a matrix of sodium-rich pyroxene (omphacite). Accessory minerals include kyanite, rutile, quartz, lawsonite, coesite, amphibole, phengite, paragonite, zoisite, dolomite, corundum and, rarely, diamond.
19. The Conclave
The Conclave is a 2006 Canadian/German film production directed by Christoph Schrewe. The script was written by Paul Donovan.
20. Barra Ó Donnabháin
Barra Ó Donnabháin (1941–2003) was a columnist with the New York Irish Echo newspaper. His weekly article in Irish entitled Macalla spoke of the Irish language and its people in Ireland and the United States.