Gateshead goal creates Brazil buzz on social media - but it's no surprise for some
One non-league club caught the eye in midweek with a goal that would not look out of place in the Champions League.
Watch more of our videos on Shots! 
and live on Freeview channel 276
Visit Shots! now
Now manager of National League club Gateshead, the 39-year-old has shied away from the likes of Twitter, Facebook and Instagram and the rise of social media coincided with his own rise from Wycombe Wanderers and Torquay United to life in the Premier League with the Magpies.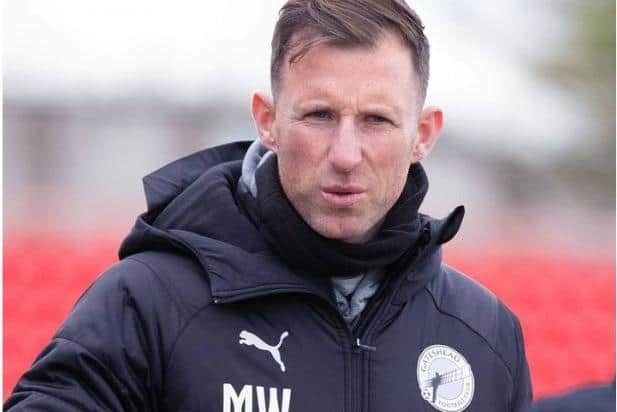 That is why Williamson was unaware of a social media campaign launched by Newcastle supporters calling on England to hand a call-up to the squad for the World Cup in 2014 by bombarding social media with the hashtag #GetMiketoBrazil.
Having switched life defending against the likes of Wayne Rooney, Sergio Aguero and Robin van Persie for the stresses and strains of management in non-league on the opposite side of the Tyne with Gateshead, Williamson remains blissfully unaware of the buzz his side have created on social media this week.
As a Premier League centre-back, Williamson was well-known for his aerial ability and his tough tackling, but it is the other side of the game, one many would suggest is the prettier side of football, that was on display as Gateshead faced Kidderminster Harriers in non-league's top tier in midweek.
It was not so much #GetMiketoBrazil and more #MikeGetsBraziltoGateshead as the Tynesiders produced a team goal that would not look out of place in any top league or international competition in the world of football.
Just an hour after their Tyneside neighbours had begun their Champions League campaign with a draw at the San Siro, Gateshead players starts a move from on-loan Norwich City goalkeeper Archie Mair and ended with captain Greg Olley teeing up top goalscorer Marcus Dinanga to tap home from around six yards out to put his side in front.
The maths behind this fine display of team-play saw ten different Gateshead players play a total of 37 passes in a move that took about 85 seconds to progress from one area to another. For the record, Gateshead wing-back Luke Hannant was the odd man out as he had the best view of a goal that has created serious noise on social media.
The replies, as you would expect in the divisive environment created by football tribalism and social media, was not overwhelmingly positive. There were some who claimed this was not what non-league football is about and queried why long balls weren't utilised as goalkeeper Mair showed the composure he has shown all season to bring his defenders into the game rather than 'hoofing it'.
Some suggested the style of play as boring, a comment that I can confirm it is as bemusing to write for this article as it was to read online. National media outlets and journalist picked up on the goal, it has now been viewed over 1.5million times across all social media platforms.
I am fortunate enough to cover Gateshead on a weekly basis for newspapers and outlets across the North East so it was not a surprise to receive messages from friends, family and some local and national journalists asking when the Heed (the club's nickname) has turned into 'prime Brazil'.
It is understandable why some with an inexperienced eye may believe non-league football is largely about 'hoofing it' to a big man, little man strike partnership and scrapping for loose balls in midfield on muddy pitches that would not look out of place on a park pitch.
There are some managers that still stay true to that style of play - but there is a growing rise in playing out from the back, showing patience, bringing wing-backs into play and encourage centre-backs to bring the ball out of defence and playing significant roles in putting their side on the front foot.
The Pep effect, you may say.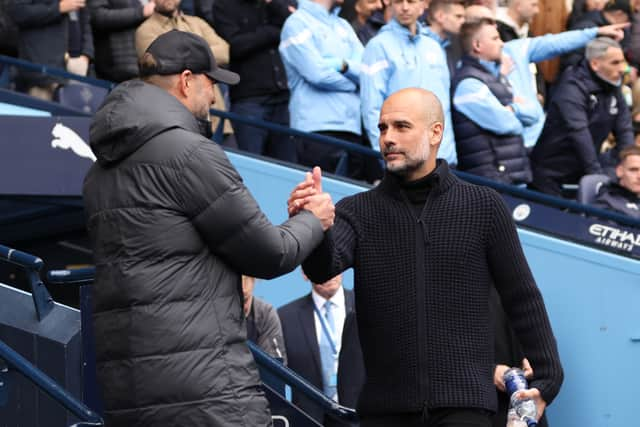 That comment is slightly tongue-in-cheek, but only slightly. There is no doubt the impact the current Manchester City manager has made on the English football pyramid is significant. He and Liverpool counterpart Jurgen Klopp have begun trends that have filtered down the system in a way much-needed funding sadly has not.
Retaining possession, being positive on the ball, showing patience, closing down in packs and wing-backs moving into midfield and joining in with attacks have all become common practice after being showcased at the top end of the game.
But back to Gateshead and non-league. Just two weeks ago, I was fortunate enough to travel with the National League club on their recent away game at Eastleigh and witnessed the level of detail shown in preparations for not just the long trek to the south coast but in training and in the team hotel on the night before and day of the game.
Nothing was left to chance, minor details were given as much emphasis as what many would assume are integral decisions. Williamson and trusted assistant manager Ian Watson consistently talk of the process, a process that has taken them from inheriting of squad consisting of no players in the aftermath of a supporter-led takeover that rescued the club from going out of business to promotion into the National League, a visit to Wembley in the FA Trophy Final and four visits to the FA Cup 'proper rounds'.
The training session I witnessed prior to their 6-0 win at Eastleigh showed a determination from coaching staff and players to improve throughout the 90-minute session. Little drills were contested and assessed to seek that improvement and comments from players and coaches were considered.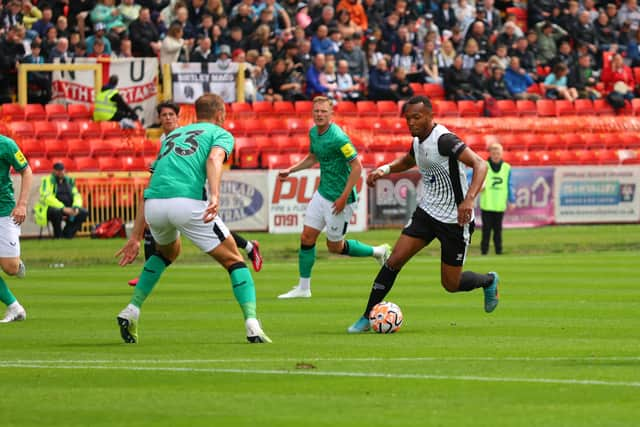 The same patterns of play were shown in their win less than 24 hours later and were on show during their eye-catching goal against Kidderminster in midweek. This is not a piece to eulogise about Gateshead, this is a piece trying to show non-league football has moved on from what many assume it has always been. These methods are in place at non-league clubs across the country and, although some prefer a more direct style of play, there are many others who utilise the fast-paced, passing style showcased by clubs at the top end of the game.
This is producing many moments of magic that are worth shouting about on social media - just don't expect Mike Williamson to see them on his feed.