Mohamed Salah's Liverpool transfer decision is blindingly obvious amid £215m Saudi links
Saudi Arabia remain determined to prise Mohamed Salah from Liverpool's firm grasp.
Watch more of our videos on Shots!
and live on Freeview channel 276
Visit Shots! now
Every transfer window has its surprises, its twists and turns, its dizzying highs and stomach-dropping lows. Every time the market opens, clubs get on a brand new roller coaster and it's not often that they know exactly what lies ahead of them. That's the beauty of the transfer window, the unexpected can always become a reality.
For Liverpool though, this new ride had the potential to completely ruin their theme park experience altogether. It really hasn't been an easy summer for Jurgen Klopp and his Reds, and the fans have probably experienced every emotion possible as the window just kept on hurling them over blind new drops in what they thought would be a relatively straightforward ride.
The emotional departure of Roberto Firmino really should have been an inkling into how bumpy the road ahead was going to be for Liverpool. The Brazilian forward left the club at the end of his contract, ending a magical era at Anfield and cementing his status as a club legend. Firmino left along with James Milner, another devoted Reds player, Alex Oxlade-Chamberlain and Naby Keïta. All four marked the end of an era, having been a part of the historic Premier League and Champions League-winning squad.
With three midfielders out the door, Klopp made it his mission to give his engine room a complete makeover, something fans had been pleading for. Sure enough, the signings of Alexis Mac Allister and Dominik Szoboszlai were big statements of intent, showing supporters that the mission was being taken seriously and Liverpool had every plan to bounce back from their disappointing 2022/23 season. But everything was flipped on its head and plans were thrown onto the fire after Fabinho and Jordan Henderson both packed their bags and left for Saudi Arabia.
If having their skipper and first choice defensive midfielder up and leave wasn't bad enough, the Reds then failed to land their biggest target of the window after their attempt to sabotage Chelsea's signing of Moisés Caicedo backfired in the worst possible way.
Fortunately, Liverpool managed two late signings to make up for the double departure and the ship has steadied itself again somewhat. Well, if you don't count the fear-instilling Mohamed Salah exit rumours anyway. Even after the controversial Henderson move and the catastrophic Roméo Lavia collapse, Salah's link to Saudi Arabia has elbowed its way to the top of the Liverpool headlines.
Al-Ittihad, the same club that signed Fabinho and apparently masters of the unhinged signing announcement video, have made it their ultimate mission to snatch Salah from Anfield and make him the Pro League's biggest icon. Determined to land a deal before their Deadline Day, an offer of £150 million was tabled before England's window slammed shut last week. Liverpool immediately rejected the bid and Al-Ittihad have since returned with a world record-shattering £215 million.
The debate that's hot on the table right now is whether the Reds should cash in on the 31-year-old, because let's face it, that kind of money is pretty much unheard of for a player of Salah's age. But Saudi Arabia are desperate to bring him over and on top of their record bid, they are willing to offer him a wage packet that will make him the highest-earning player on the planet.
It's all very tempting when it comes to a business point of view, because football is rapidly becoming more business-focused by the day. Transfers fees are soaring, wages are unfathomably high and clubs are rarely living in the present because they are thinking so far ahead towards what the team will look like in years to come. But not everything in football can be decided with a business brain, and Liverpool need their star man in attack.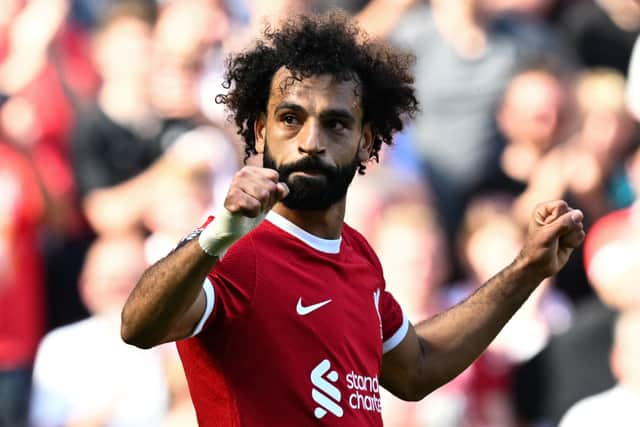 Salah has been one of, if not the most important player at Liverpool for years now. Fans felt the sting of Firmino leaving, and his role was much less prominent than Salah's towards the end. The Egyptian king on the other hand, is just as crucial for this team now as he was after his first season.
That doesn't mean there isn't a chance of Salah leaving at some point, in fact it's inevitable he will move on eventually. Every player's time at a club must come to an end, but it's how it ends that ultimately matters. Two glaring examples have just been reunited in Saudi Arabia, ironically.
Henderson, a man who devoted 12 years of his life to Liverpool, wore the armband for eight, and spearheaded the team to seven trophies, including their first ever Premier League title. An automatic legend of the club, undoubtedly. Except the aftermath of his move has left a sour taste in a lot of fans' mouths and now the lines between him as an iconic leader and a former player with questionable interview choices have blurred.
Now compare that to his new manager out in Saudi Arabia. Yes, Steven Gerrard also made the move but as a player when his time came to bid farewell to Anfield, he left with his legacy still gleaming. He once had the chance to throw in the towel for a shot at ultimate glory with Chelsea, a suggestion that didn't exactly go down a storm with Reds fans. But Gerrard made amends for that infamous transfer request, and stuck by his club gaving absolutely everything until there was no more to give. That's the kind of narrative that fits a player like Salah, only Salah has a much better chance of earning more silverware.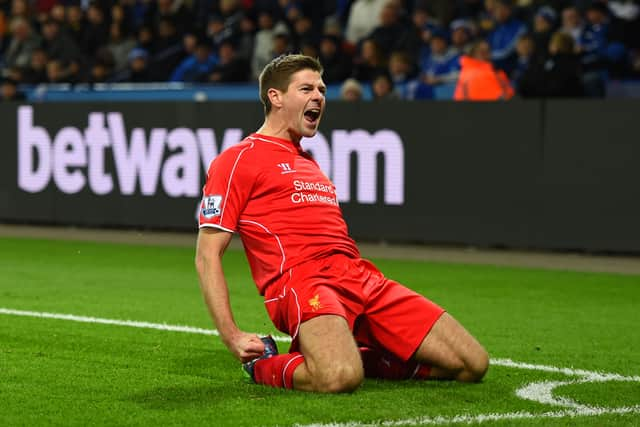 At 31, the winger is still one of the best players in the world, and Saudi Arabia know that, otherwise they wouldn't be offering obscene money for his services. Liverpool are in something of a transition period right now and no matter what changes around him, Salah will be a constant under Klopp.
Liverpool can definitely establish themselves as title challengers again before Salah decides it's time for a new chapter. Gerrard left Liverpool just before his 35th birthday before seeing out his career at LA Galaxy, if Salah follows a similar path, he could give the Reds their best chance at winning a title again, while adding to his legend status, before gracefully bowing out. His big pay day in Saudi Arabia will still be waiting for him futher down the line, should he choose to pursue such a move in the end.
But the bottom line is, Salah is still one of the brightest stars out there, and the brightest of stars deserve the biggest skies to shine in, with as many people watching as possible.