Sometimes I think it is difficult for the human brain, in all of its silly magnificence, to properly comprehend how much a billion is. We're so desensitised to the absurd figures bandied about by megalomaniac emerald mine trust fund brats and bigoted rap narcissists with intellectual Napoleon complexes that we simply cannot absorb the debilitating depth of their pockets. Maybe that's the idea; obscure the true vastness to the serfs and let them believe that with a little bit of elbow grease and a few more packed lunches, they too could join the top 0.0000003335%. Keep the minimum wage to minimum rage, and all that jazz.
The reality is that a billion is an unholy number. Perhaps the best way to visualise it (and one that has been frequently quoted in recent times) is that a million seconds is twelve days, while a billion seconds is 31 years. Thirty-one years. And that's just one billion. The richest man in the world has 219 of them. If you earned a pound every single second without fail, it would take you 6,789 years to match Elon Musk's personal wealth. But hey, maybe he just works that much harder than the rest of us.
All of this is to say that in a world where poverty is a universal and accepted truth of daily life, there is something fundamentally unethical about such a severely imbalanced distribution of riches. To be frank, billionaires should not exist.
But, alas, they do, and somewhat uncomfortably, several of them own football clubs. Even among the hyper-affluent, however, there are unfathomable disparities in wealth, as well as a broad miscellany of ways in which said fortunes have been accumulated. And it begs the question, are all villains created equal?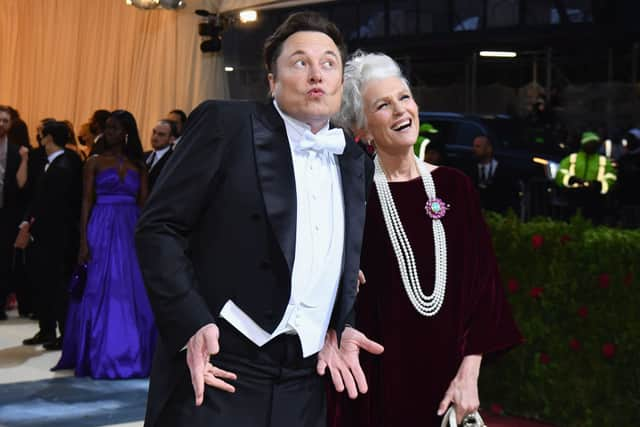 That's a quandary that Liverpool fans could find themselves weighing up in the coming weeks and months. According to The Athletic, the Reds' current owners, Fenway Sports Group, have put the club up for sale. Contrarily, a statement from the American company has stated that they are open to investment, but remain 'fully committed' to their project at Anfield. It's all a bit muddled, truth be told.
FSG bought Liverpool in a £300 million takeover back in 2010. Since then, the club has reestablished itself as one of the pre-eminent forces in European football, and as such, according to annual figures released by Forbes, is now valued at around £3.93billion - a 1,210% increase on the fee John W. Henry paid 12 years ago. Some estimates would have you believe that the Reds could sell for even more, should FSG actually decide to cash in their chips.
With such a lofty price tag, only a select few candidates would boast both the finances and interest required to engineer a buyout. New England Patriots owner Robert Kraft, for instance, has made his admiration of the club notably public in the past. Likewise, an American hedge fund, not too dissimilar to FSG, could be a viable option. In reality, however, should Liverpool be put on the market in the relatively near future, the most likely vendee it might attract would be a nation state in possession of a fearsome sovereign wealth fund.
Much has been written about sportswashing in recent years. On the big ol' spectrum of bad billionaires, petrostate crown princes with deplorable human rights records and microscopic environmental conscientiousness rank pretty, pretty highly. In the Premier League alone, Manchester City and Newcastle United are both owned by the sovereign wealth funds of oil rich Middle Eastern states. And concerningly, this brand of propaganda - akin to buying a child's love with a pony, as it is - pulls wool over the eyes of many. Sportswashing is designed to humanise its perpetrators and legitimise their actions to a broader global audience. Who cares if the new owner has allegedly had a journalist killed? Look at the new deep-lying playmaker he just bought us! Glance no further than the scores of Newcastle fans who plod to St. James' Park draped in Saudi Arabian flags of a weekend; this kind of thing works, like it or not.
And yet, it is hard not to feel a touch of sympathy for those who maintain their doubts. I honestly do not know what I would do if some looming, malevolent force simply announced one day that they had found a spare billion or two in an old pair of jeans and were buying out my club. Lifelong fans with loyalties and passions that will far outlast any owner cannot simply be expected to turn their back on such connections because Darth Vader has taken up residency in the boardroom. Football might just be a plaything of the flippant and chronically opulent, but for the immense majority, it is so much more. To be strong-armed into a predicament of moral conflict by matters beyond your control is grossly unenviable.
Of course, there are ways of supporting a club without advocating for the nefarious deeds of its financiers. Not abandoning your principles to cosplay as sheikhs at the first whiff of a new striker is a good start. But even for those who are trying to balance their devotion with the shrinking remnants of accountability, how does one reconcile the two when every kit launch and ticket sale is accompanied by a sense of gnawing doubt? It's easy to criticise, and even easier to be judgemental, but for the powerless many, these things are not so black and white.
FSG might not sell Liverpool, but if they do, their fanbase will be left dangling on tenterhooks, wondering whether or not they're about to have their consciences fatally wounded in a game of ethical Russian Roulette by some stranger whose bank account has more commas than a James Joyce soliloquy.
Make no mistake though, this is an agonising phenomenon that could affect any club at any time. Perhaps there is no such thing as a morally excusable billionaire, but perhaps there are some who are more terrible than others, too. As football fans, buffeted about by the blustering whims of others, all we can do is hope that the worst ones take their grubby money elsewhere.