It all comes down to that very important game between France, who are the current world champions, and England who are looking to take the crown away from them.
Gareth Southgate has been a breath of fresh air for England at major tournaments, finishing a respectable fourth in Russia and coming a whisker away from winning Euro 2020, with Italy ultimiately claiming victory via a penalty shootout at Wembley.
On Saturday when England take on France there will be a chance to stamp authority and show that his team can finally take on the big boys and beat them in style at the highest level. Two players, John Stones of Manchester City and Harry Maguire of Manchester United, have been at the heart of the England defence and will have to be at their best if the Three Lions are to scale the French challenge.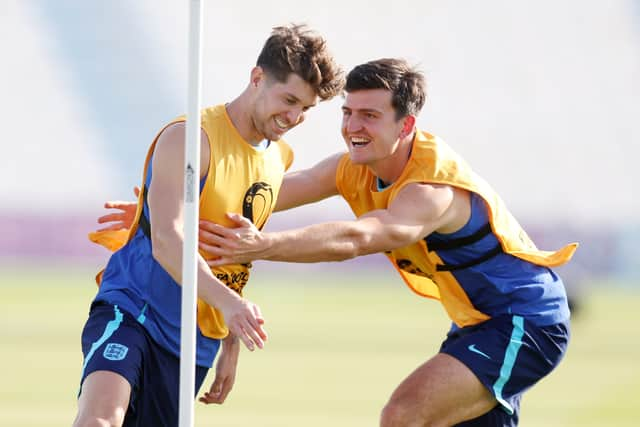 Patrice Evra who was captain of France during the 2010 World Cup and spent his best years at Manchester United, has predicted both Stones and Maguire will struggle to deal with the electric Kylian Mbappe.
He told Betfair: "On the other side you have Mbappe, if he has a difficult time with Walker then he'll come inside. Maguire and Stones will love playing against Giroud, he's not fast, he's strong and that is the jackpot for them.
"Let's see which team Deschamps puts out, will he change his formation? I'm not sure about that. I think he will have the same best 11, but I think if things are complicated and Mbappe gets frustrated with Walker, because he's fast, then it could be tricky. If France doesn't respect England then they could lose."
Kyle Walker has been speaking to the media too and is expected to be the one who marks Mbappe, the top scorer at the World Cup with five goals from four games. The 23-year-old has also been involved in his country's last seven goals and it will be fascinating to see how the battle between two of the fastest players left in the competition pans out on Saturday evening.