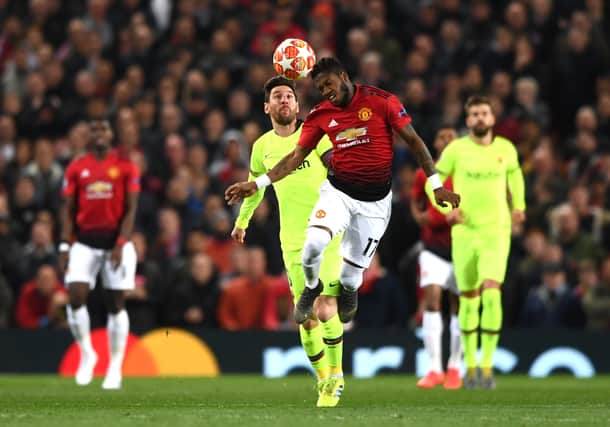 Manchester United welcome Sheriff to Old Trafford in their fifth Europa League Group E game on Thursday evening. Erik ten Hag's side will be looking to do the double over the Moldovan champions after beating them 2-0 away from home.
The Red Devils can still top their group if they beat Sheriff at the Theatre of Dreams on Thursday and then secure a victory over Real Sociedad in San Sebastian, however this would be dependent on goal difference. If United were to draw both of their remaining games they would finish the group in second-place with 11 points, regardless of other results.
However, there is still a possibility for Ten Hag's men to finish third in their group, resulting in them dropping to the Conference League knockout stages. To do so, they would have to lose their last two matches in the Europa League, while Sheriff would then need to beat Omonoia in their final fixture and better the Red Devils' goal difference come the final whistle.
But let's not dwell on the potential negative outcomes for United as there is a possibility for some of Europe's elite to face them in the next stage of the competition, if they finish second in Group E. If Ten Hag's fail to secure top-spot after six games, they will face one of the eight teams who finished third in the Champions League group stages.
Who could United face if they finish second in their group?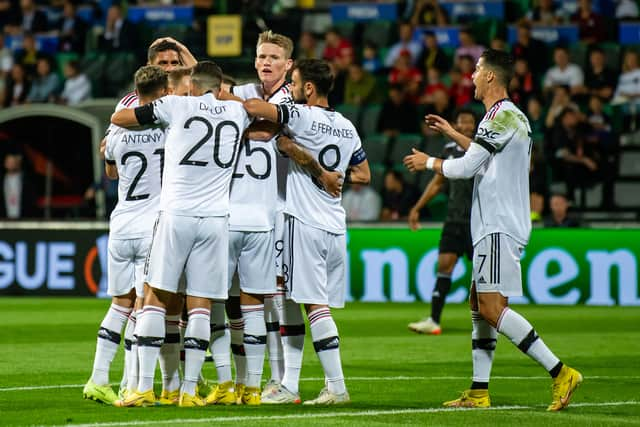 The introduction of the Conference League last season led to tweaks to the Europa League, including reducing the competition's overall clubs from 48 to 32. This change resulted in the format of the latter mentioned competition being altered at the knockout stage.
In previous campaigns, 32 teams competed in a straight elimination-style format, beginning with the Round of 32 and ending with the final. However, from last season, UEFA have decided to introduce a preliminary knockout round which consists of the eight group runners-up taking on the eight clubs who finished third in their Champions League groups. The winners of those matches would then face the victors of the initial Europa League group-stage, leading to the round of 16 onward.
Barcelona are currently the only team confirmed to have dropped from the Champions League to the Europa League after their 3-0 defeat against Bayern Munich on Wednesday saw them finish third in their group. Xavi's side are unable to finish bottom of the standings due to having four more points than bottom-place Viktoria Plzen.
The Red Devils could take on seven other opponents in the preliminary knockout stage, with multiple possibilities remaining from the Champions League groups. For example, in Group A, only Ajax and Rangers would finish third in the standings, leading to a potential meeting for Ten Hag and his former team.
Elsewhere, United could end up facing one of 14 other clubs in the preliminary knockout round. They are; Atletico Madrid, Bayer Leverkusen, Marseille, Sporting Lisbon, Frankfurt, Salzburg, AC Milan, Dinamo Zagreb, Leipzig, Shakhtar Donetsk, Sevilla, Copenhagen, Maccabi Haifa or Juventus.