He scored a brilliant goal against Serbia and last night followed that up again with arguably the goal of the tournament so far against South Korea, controlling the ball multiple times with his head before taking it on in his stride to finish off a slick passing team move brilliantly for his side's third of the night.
He has three goals in the competition and is the player who Brazil is relying on to get the goals which will power them to their first World Cup trophy since 2002. The first 45 minutes against South Korea was objectively the best any country has mustered in Qatar, as they ripped their way through their opponents before taking the foot off the pedal in the second half.
When asked about how he is getting on in the tournament where he's been taked with the role of being his country's leading striker, the Tottenham forward said he's enjoying it, doing well and believes God is helping him out.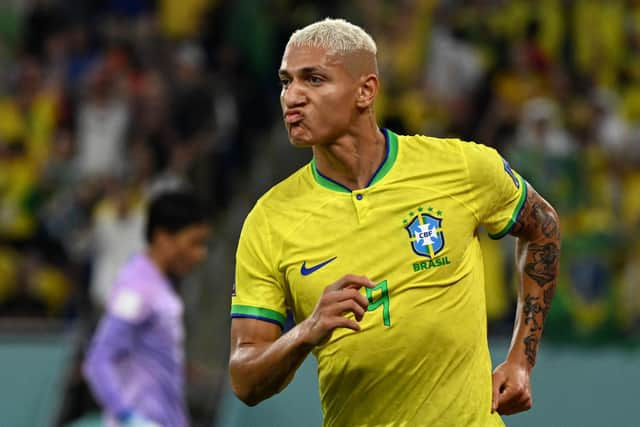 He said: "You as a (number) 9 know very well that we score for a living. Like it or not, I believe God blessed me when I wear this yellow jersey. I have been scoring a lot with this jersey. And now wearing the 9 is a lot of pressure, and I have to honour it. And I believe I am doing well in this role. God doesn't give us something that we can't carry.
"It was beautiful. The play with the two centre-backs was nice. When I controlled the ball with my head, I didn't see who was there. I just saw the yellow jerseys and I made the pass. It worked. I think now is also the time to congratulate our coach, Tite, who was criticised for resting some players. A lot of people who don't know about football, who don't know [criticised Tite].
"Today you saw the intensity we showed in the first-half. That was due to him, who rested some players. Like it or not, our legs were a little hard in the first two matches because the teams played a little behind (deep) and we wanted to win. So I think our legs were a little heavy. We need to congratulate Tite as well for understanding football, for knowing the right time. You saw today how happy the team is."