They say you should never trust a man with two first names. Not sure why they say that, but they do. Evidently Mikel Arteta doesn't give a damn about your moniker-based idioms though, because he and Arsenal are understood to be interested in signing Bournemouth winger Jaidon Anthony.
According to the Daily Mail, the Gunners could be going cherry-picking, with the 23-year-old out of contract in the summer and talks yet to progress over an extension. Plus, he's a former academy graduate, so he probably already knows his way around the training ground. Put that down in the pros column. Leicester City, Borussia Monchengladbach, and Bayer Leverkusen are also keeping an eye on him - just FYI.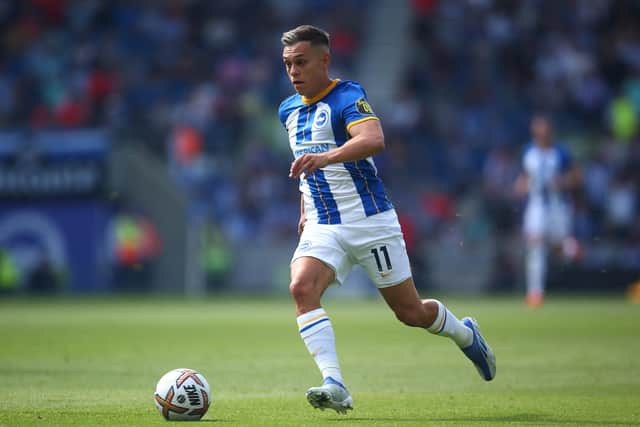 We want your feedback on 3 Added Minutes - details here.
Perhaps while they're down on the south coast, Arteta's minions could pick up Leandro Trossard and give him a lift back to the Emirates too. At this point, if the Belgian doesn't sign for the Gunners it would be the most unexpected plot twist since Keyser Söze's identity was revealed.
Speaking of the usual suspects, Fabrizio Romano, a man who is surely more espresso than water at this point in the window, claims that the Brighton player turned down approaches from two unnamed clubs in an effort to force through his impending transfer to north London, which is probably pretty smart on his part. It's a bit like when an actor joins a show halfway through its run and still basks in the reflective glow of its prior reputation. Leandro Trossard is to Arsenal's 2022/23 title charge what Ashton Kutcher was to Two and a Half Men.
And finally, transfer insider Dean Jones has suggested that a deal between the Gunners and Barcelona for Brazilian winger Raphinha is 'probably a no-go'. Might be for the best, in truth. You don't want to pull a Chelsea and end up inadvertently opening a sanctuary for disused wingers. More wings than a dictator's presidential palace, those lads.