Wales are preparing to embark on their first World Cup finals campaign in 64 years - and it might just be their last under their current name.
It has taken Wales more than half a century to hold their nerve in the World Cup qualifiers, with Robert Page's men building on their success in the European Championships over recent years to book their place in Qatar earlier this year. The Dragons reached the semi-finals of Euro 2016, as well as reaching the knockout stages of last year's Euro 2020. They secured their spot at the a World Cup for the first time in a generation after beating Ukraine in a play-off final earlier this year.
Interestingly, though, this tournament could be the last time that the likes of Group B rivals England play against Wales - or at least Wales as we currently know them...
What is the situation?
Wales are considering changing their name to "Cymru" (pronounced "Cumry" for non-Welsh speakers), the Welsh word for Wales. The nation already refer to their various teams as Cymru on social media, in press releases, and within their Cardiff headquarters, but for official purposes they remain Wales. That might change, however, according to FAW chief Noel Mooney.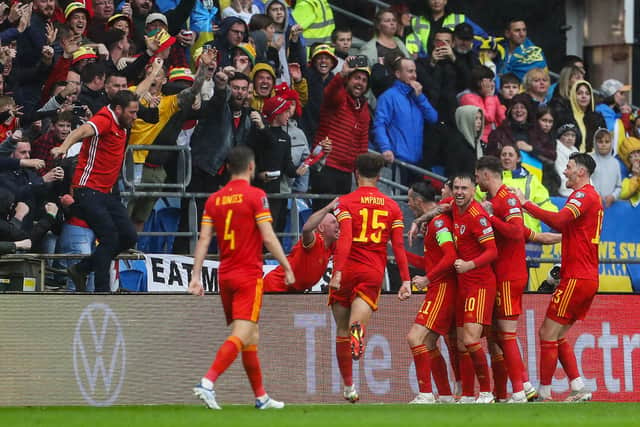 "The team should always be called Cymru, that's what we call it here," he told BBC. "Our view at the moment is that domestically we're clearly called Cymru. That's what we call our national teams. If you look at our website, how we talk about ourselves, we are very much Cymru. Internationally we feel we have a bit more work to do yet. So we are going to this World Cup as Wales.
"But I think 2023 will be a year when we have a good discussion with all the different stakeholders - whether that's Governments, our own boards, councils and decision-making bodies, staff, club and players. We're a very open democratic organisation and we don't just unilaterally decide today to do something like that.
"I would say it's the direction of travel, but there's no firm decisions on it. It's more almost by osmosis that we're heading towards it."
Can a nation change their name?
Yes, this has actually been done by some nations. A number of countries have not been satisfied by being referred to by their English name, and have subsequently made official alterations to the manner in which they are referred. The likes of Turkey and Cape Verde, for example, have already successfully changed their names, to Turkiye and Cabo Verde respectively. Azerbaijan are another recent case in point.
"You've seen countries like Azerbaijan, Turkey and others use their own language," Mooney added. "They're quite strong on it and we spoke to the Turkish at the Euro 2024 draw about it.
"We've also had unofficial discussions with Uefa over coffees at different events. Asking how Turkey did this, how other countries did that. We've asked what their direction of travel is, for example is there a movement towards people using their indigenous language? What I do know is there's a renaissance of the Welsh language and a sense of great pride in what we do with the culture and the heritage."
Will the football world adapt?
If Wales do decide to change their name, and if they are successful in doing so, their name will be displayed as "Cymru" for all international fixtures, and scoreboards will read "Cym" instead of "Wal".
Of course, it might take time for fans and pundits to start referring to Wales by their new name, but broadcasters such as the BBC would have to begin using the term for their English coverage. As you would imagine, Cymru is already the term used for coverage in the Welsh language.
We have already seen Turkey's name change taken onboard, although that may have been a little easier to adjust to, given the similar pronounciation.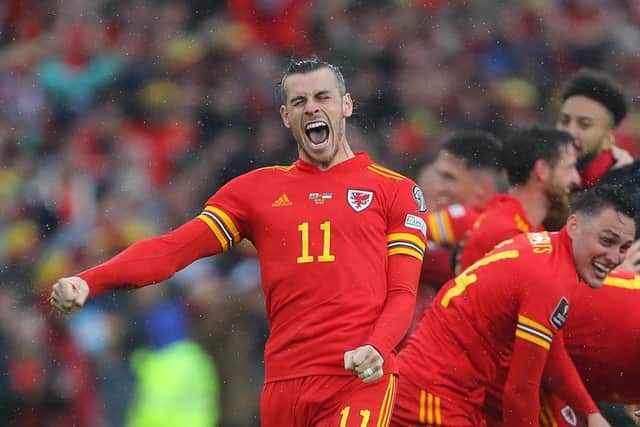 Ultimately though, countries are always going to refer to a given nation in their own mother tongue. It is likely English fans will still use Wales, Spanish fans Gales, French fans Pays de Galles, and so on.
Still, the official term would change, and over time, the FAW will be hoping to raise greater awareness of the Welsh language, especially beyond Britain, to remind the world that they have a national language - and a growing one at that.
What about in Wales?
As mentioned, Wales are already referred to as Cymru by the FAW across their website, social media, and so on. Fans do chant "Wales" at times, but Welsh language chants are becoming increasingly popular, despite only 10% of people in Wales being able to speak the language fluently. The Welsh government have, however, set an aim of reaching 1,000,000 fluent speakers by 2050. They also aim to double the daily use of the Welsh language during that time, and converting official phrases like the names of national teams can help to reach that aim.
Many jobs in Wales now also require a certain level of Welsh speaking, including the South Wales police force, which requires officers to complete level two Welsh prior to qualifying.
According to language learning service Duolingo, Welsh is now the sixth most popular language for learners in the UK with 1.62million learners. Welsh recently overtook Chinese, Russian, and Portuguese on the service.
In short, "Cymru", should it be used for the national teams - and that would include the women's teams and youth age groups - would likely catch on relatively quickly across Wales.