I feel it is only right to start this piece with a confession.
Despite playing Football Manager and one of its forerunners Championship Manager for over 25 years, I am actually a bit rubbish at the game. And it is, after all, just a game. Regular players that get caught up in its all-engrossing nature get told exactly that by outsiders with increasing regularity.
But what about when it becomes more than a game? What about when it becomes a form of escapism from the harsh realities of life?
Sadly, I can pinpoint moments in my own life when either game has become an escape and I can identify the teams that helped me through some difficult moments. My GCSEs and the pressure that comes with them were safely navigated thanks to a Tommy Svindal-Larsen and Bjorn Heidenstrom-inspired Barnet side that worked its way through the leagues to conquer Europe on Championship Manager 97/98.
Tonton Zola Moukoko, Kennedy Bakircioglu and John Curtis came close to ruining my hopes of gaining a qualification in sixth form with an all-conquering Newcastle United side 12 months later and that jolting change from student to full-time working life and the cruel reality check it delivers were somewhat nullified by Javier Saviola and Mark Kerr inspiring my Magpies side to long-awaited success on Championship Manager 01/02.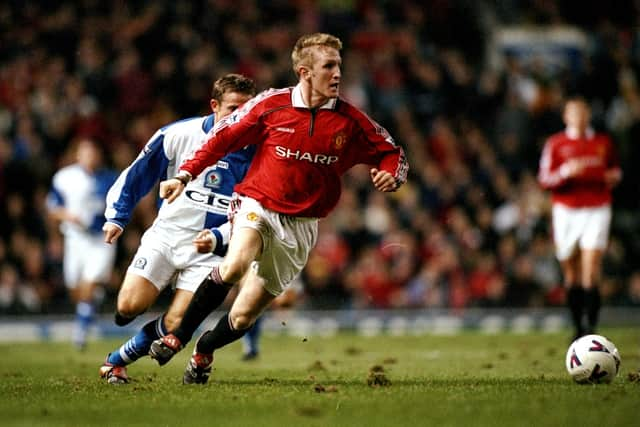 Now for the more serious part.
By the time Champ Man was no longer and Football Manager was introduced, my life had completely changed. Two job changes, a house move and a long-term relationship meant adulthood had fully hit home and in reality, with the complete benefit of hindsight, it was too much, too soon. Days, months and years passed in a blur, with money issues and an ever-deteriorating relationship morphing me into a person I barely recognised.
Throughout 2009 and into the early part of the following year, I was in a dark place. I can sit here - and thankfully I am sitting here now - and state it was the worst period of my life as the darkness enveloped my every passing day. My work life was uninspiring and monotonously repetitive and the relationship I was in was slowly coming towards breaking point.
Things came to a head on New Year's Eve 2009 when I considered taking my own life. Sat there alone, with the clock ticking towards midnight, every passing second and minute felt like my own pointless existence reaching its inevitable conclusion. An unexpected phone call from a work colleague and one of my dearest friends provided a reality check after she realised I 'hadn't seemed my usual self' just hours earlier. After a long, painful, brutally honest and emotional conversation, the painstakingly slow process of recovery and rehabilitation of the mind got underway. Still being alone as the early hours of 2010 arrived, I turned to another old friend.
Despite increasing emotional tiredness and weariness I fired up the laptop and loaded up Football Manager 2010 and delved back into the escapism provided by Adam Green, Joe Kendrick, Gary Harkins and Sylvain Ebanks-Blake and a Blyth Spartans side I had taken from the National League North into the Championship. I sat and simply wore away the hours until the first daybreak of the new year arrived and I was able to step outside in the freezing cold morning and go for a slow walk to process the events of eight hours earlier.
It was, without doubt, the biggest turning point in my life. Without boring you with the intricate details of what followed, I took medical advice, mental wounds slowly healed, a new beginning was found with the support of my parents and my dearest friends. The years that followed were overwhelmingly positive as I ventured into a new relationship with a supportive partner who is now my wife. We have two amazing children, a slightly barmy one-year-old Cocker Spaniel and we all enjoy a wonderful life creating memories with each other.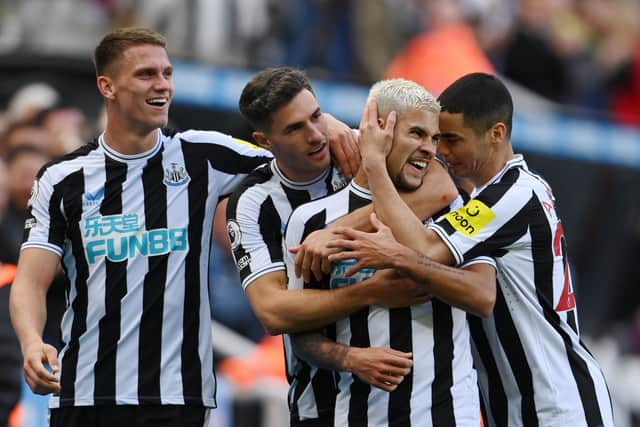 The confidence and self-belief I have gained helped me move away from my previous employment and embark on a career in journalism that has allowed me to write for several local outlets in the North East and a number of national publications.
I recently turned 40, a landmark that has no doubt played a key role in spawning this reflective piece. By sheer coincidence, the beta version of Football Manager 2023 was released just days before my birthday and, of course, I have dived full-length into the virtual dugout once again and the early signs are promising.
The additions of Youri Tielemans, Tyrick Mitchell and Fabio Miretti - not to mention the inspired form of Alexander Isak, Bruno Guimaraes and Allan Saint-Maximin - have put my Newcastle side well on their way to Champions League qualification and into the semi-final of the Carabao Cup and fifth round of the FA Cup.
In recent years I have changed the way I view Football Manager. It is still like a comforting old friend. But the escapism it provides is no longer about evading problems in my life, it's about pure enjoyment and, perhaps, living out an old dream of being a manager with the closest possible version of life in the actual dugout.
It is, after all, just a game, and yes, nothing you do in the virtual world actually impacts on reality, but Football Manager and what preceded before did play a life-changing role in helping me through my darkest moments.
If you feel you need support, ifeel you are struggling or want more advice on mental well-being, please visit wwwifucareshare.co.uk.