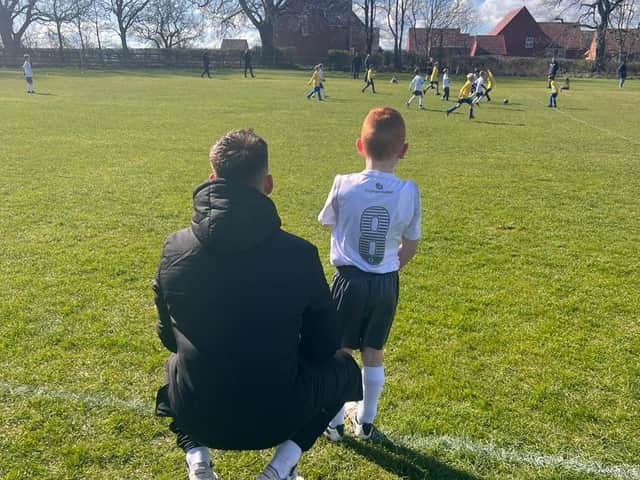 Fantastic players such as Ian Wright, Jamie Vardy, Didier Drogba and Luca Toni all started kicking a ball later in life and developed into star footballers at an older age.
Now many young footballers start their journeys in the sport as young as four years old, continuing right through their childhood until they leave school. Their early start is usually down to a number of factors such as the love of the game, the social aspect and parents' influence on their extra-curricular activities.
Some football academies across the UK have adopted an approach where players as young as six are required to attend multiple weekly training sessions, with formal club registration beginning at just nine years of age. During this time, players will receive thousands of hours of ball-rolling time and coaching, aiding their development on and off the pitch.
Within my own coaching environment, we offer a beginners session for children aged eight to 11 years old who have never before kicked a ball. This has triggered a theory that there will be a golden time for technical and tactical development - but what happens to those players who start late and miss this perceived golden time? Is it ever too late, or should every player be given the time to progress?
In my experience, every player should be given the most optimal time and environment to beable to progress and develop their understanding and technical level of play. However,research suggests a certain player will learn skills faster later on in their life and others will acquire skills that are irreversible sooner.
With this in mind, we as coaches understand that a player's technical ability can impact the flow state of a coaching session. The session would potentially keep breaking down if a player is unable to maintain a minimum level of technical ability, but that player could develop later on in their lives. However, are their teammates being hindered by another player's lack of ability?
Coaches must be able to facilitate and incorporate those players who are currently not at thesame level as their team mates. Progressions and regressions should be incorporated into acoaches plan, tailoring to increase or reduce the difficulty levels of the session based onability.
The amount of instruction provided during sessions must vary depending on a range of factors, including age and athlete ability. A potential of differentiation in a mixed-ability team, is for coaches to alter the constraints of the task desired (different rules, participant numbers, and/or pitch dimensions will influence their movement patterns and the time and space athletes have to make decisions and execute skills) that groups of athletes are participating in rather than all playing the same game, such as 4v4.
I'm interested to hear other coaches' views and approaches on mixed ability teams due to late-to-the-game players. Are they given the opportunity? Grouped together to form a basic startersession as we do? Incorporated into an existing session at the deep end? Email [email protected]
Charlie Crane is a football coach based in the North East of England who is chairman of AJX Academy, his own club founded in 2020. After a fairly short lower-league playing career, he found a passion for coaching, obtaining FA coaching badges and studying the discipline at university. Alongside coaching youth grassroots, Northern League and National League-level clubs, he also has a UEFA B Licence.