Three things Chelsea must do now to avoid nightmare 2023/24 season - including big call on £50m man
The Blues have plenty of work to do to avoid another disastrous season, with qualification for European football looking a tall order.
Watch more of our videos on Shots!
and live on Freeview channel 276
Visit Shots! now
When you get used to the luxuries in life, re-acclimatising to the bare essentials takes some doing. I say this as a man who once lived in a flat that included access to the king of all household appliances: the dishwasher. Flash forward two years and this all too brief, opulent lifestyle enhancer is a thing of a past - the Finish Powerballs are well, finished. I'm back to furiously scrubbing blackened casserole dishes, up to my elbows in filthy, lukewarm water, while gazing forlornly out the window, remembering a happier time.
It's a similar situation for Chelsea, really. While they enjoyed some notable success in the 1990's, it was the arrival of Russian billionaire Roman Abramovich in 2003 that catapulted them into the big time. Having won pretty much every trophy available to them - alas, the Papa Johns Trophy remains a mere pipe dream for now - the Blues have been living the high life; enhancing their stature and fanbase significantly, with three points every weekend becoming a formality and the subsequent silverware a delightful inevitability.
Then the blocked filter warning light started flashing red, and Uncle Roman was very much out of the picture. Enter mega-rich new owner Todd Boehley, who appears to have ushered in a troubling new era of mediocrity, with his charges conspiring to finish 12th in the Premier League last season - 27 points off the top four. Having spent over £1billion on new signings since his arrival in west London, it's fair to say the business tycoon has quite got the bang for his buck he might have hoped for.
A turbulent summer has seen the club cut ties with a host of established first team players, replacing them with a new cast of raw, exorbitantly expensive new replacements. Believe it or not, this madcap plan has been far from effective, with Mauricio Pochettino's side looking as disjointed as a freshly spatchcocked chicken.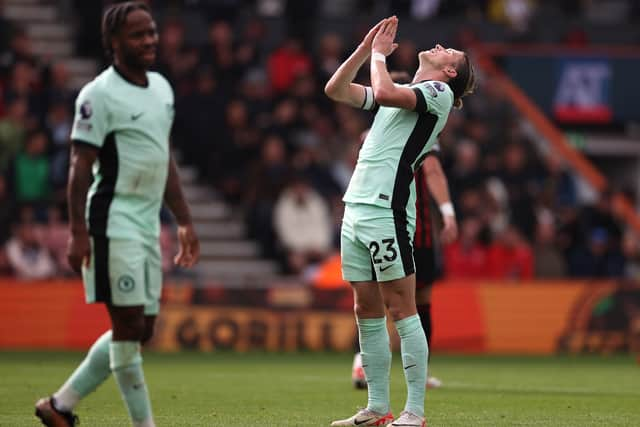 And so here we sit, dazed and bleary eyed on Monday morning, with the bruised Blues reeling from a goalless draw at Bournemouth that sees them lying 14th in the Premier League table, with five points from five games, and just six wins in the calendar year of 2023.
As Chelsea stare down the barrel of a truly harrowing run of fixtures that should come paired with a severe age rating classification, here are three ideas the Blues would do well to hear out, if they wish to avoid another disastrous campaign:
Keep the faith with Pochettino
Boehley surely just saw the title of 'Moneyball' and jumped to the conclusion it meant emptying the club coffers into a massive seagull shaped safe slightly inland from the English Channel. An easy mistake to make, right? Bringing in approximately 438 new, raw signings and cramming them into an overflowing dressing room and expecting to be world-beaters from the get-go was simply never going to work.
Like Potter before him, Pochettino finds himself in the unenviable position of having to assemble a footballing jigsaw where the pieces currently bear no resemblance to the dazzling end goal on the box. He's addressed this issue, too, with his more than reasonable suggestion that supporters demanding the youthful new signings to be the finished article on arrival should temper their expectations. Inevitably, this was met with a barrage of online rage from those of the unshakeable opinion that FIFA Ultimate Team and real-life football are indistinguishable entities.
Much like his players, then, the former Spurs boss needs time to find his footing at Stamford Bridge. Call for the Argentinian's head all you like, but a new coach isn't going to undo the damage already caused by the club's reckless recruitment strategy.
Stick with Chilwell at left-back, for goodness sake
Pochettino deserves plenty of time, but playing star left-back Ben Chilwell in a bizarre new attacking role seems an odd choice - given the number of alternative attacking options at the Blues' disposal.
The England international is a top class full-back on his day, bombing down the left flank with aplomb and maintaining the defensive nous to keep things solid at the back. In his new, largely attacking role, the former Leicester City star looks a little lost to say the least, snatching at the multiple chances being offered up to him in the opposition penalty area.
Having spent enough money to run a dishwasher for just over one-million years (yes, we did the research, and you're welcome) on players capable of playing in an attacking left-wing position, you would think it might be a good idea to give a couple of them a crack.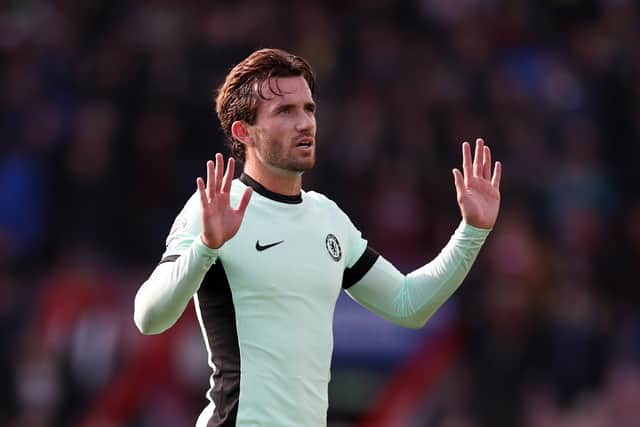 Pochettino did just that on Sunday afternoon, and while the much maligned Mykailo Mudryk didn't exactly set the world alight, but giving him the game time to build some confidence and make the position his own, and in turn allowing Chilwell to play in his best position, would surely do the side a world of good.
Sign a half-decent striker in January
Was Diego Costa really such a dastardly menace that the footballing gods put a curse on Chelsea condemning them to never having a half-decent striker until the fiery forward finally hangs up his boots? At this stage, it's the only feasible explanation I can think of.
Since the fiery Spain international was presumably heavily sedated and loaded into a steel cage for everyone's safety before being shipped off to Madrid, the Blues have been incapable of finding a new forward capable of matching his stunning goal-scoring potency.
It's very early days, but new boy Nicolas Jackson looks to be the next in a long line of Blues forwards incapable of finishing the wealth of chances laid at their feet. Or indeed their head. For once, the Blues have broken their tradition of signing strikers a good few years past their sell-by-date, instead flip-reversing the nonsensical behaviour by bringing in a forward who looks like they need significant time to reach their prime.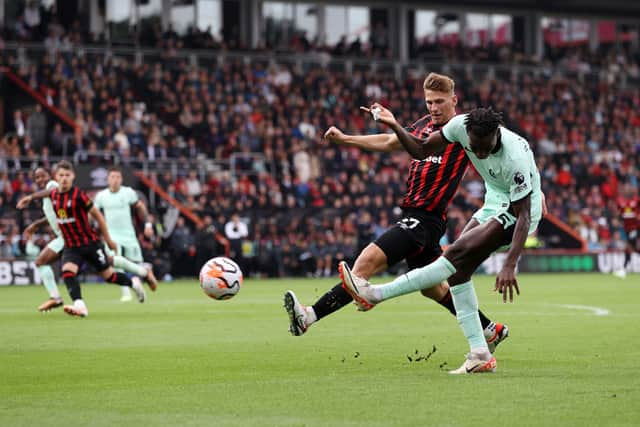 Undoubtedly, the Senegal international has bags of potential, but he just doesn't look ready to lead the line as the side's main attacking threat just yet.
Somehow, Chelsea have spent an eye-watering sum of money and still not managed to bring in a world class striker, and they'll continue to see their chance after chance whistle past the post until they address it. There's no getting away from the fact that signing decent player, let alone a top of the line striker, is a tall task in January - but if Chelsea have proved anything under their new ownership, it's that they're willing to pay silly money to get their man. Ivan Toney, anyone?