Let's start from the top – Chelsea do not have a "striker curse". No cackling crones have muttered any terrible enchantments over their bubbling cauldrons, no passing Greek gods have been offended, and no Arsenal fans have made a blood sacrifice to doom Chelsea to an eternity of central striking mediocrity.
Well, they might have done – that's the sort of thing some football fans would do – but the reason that Chelsea haven't found an effective central striker over the past couple of years isn't that they're cursed. It's simply that they bought the wrong players, and then stopped buying anyone at all.
Chelsea don't really have a number nine on the books right now, given the effective non-playing status of Pierre-Emerick Aubameyang. That isn't a curse – it's dreadful recruitment. It's only two years since they had the perfectly serviceable Olivier Giroud, who was often undervalued but was good enough to win the World Cup. When he left, they bought a ticket for the Lukaku Lottery and lost, which happens, and then they bought Timo Werner to play as a lone striker when that wasn't the role he was performing well in for RB Leipzig, and let Tammy Abraham go. Then they stopped buying strikers altogether. That's a combination of bad luck, and worse planning. So, to repeat – not a curse. Mother Shipton is not involved.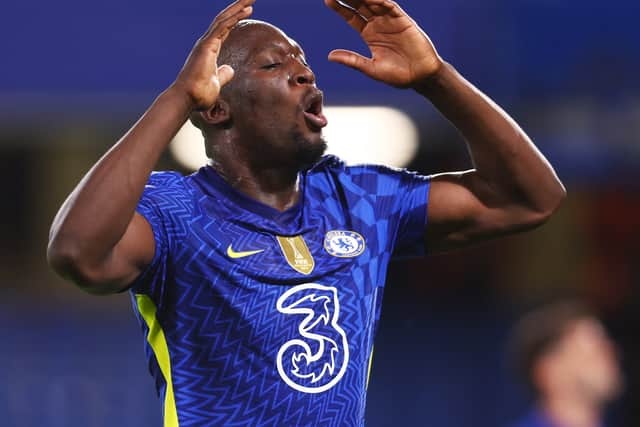 But as entirely lacking in mystery as Chelsea's goal drought this season may be, it still needs to be fixed – and it should be just about the first thing on Mauricio Pochettino's to-do list when he finally takes over, right after he's had a gentle chat with the existing playing staff to find out what the hell is up with them all, and perhaps after he's bought a big bowl of lemons to drain the negative energy from the room. It's a thing he does.
The problem is that, for a position which has incredible importance in the modern game, there are hardly any top-level number nines available. The lone central striker went out of fashion for a while, academies consciously moved away from attempts to produce them, and then when they came back around there weren't many left to choose from. We're essentially in the middle of a generation gap for a key position, one which requires a fairly specific set of skills which don't come up in the training of other kinds of players. No other player on the park is asked to hold the ball up with regularity.
It's why the first-rate centre-forwards that do exist are so prized – and so expensive. Harry Kane will cost at least £90m, if he even wants to leave Tottenham Hotspur this summer. The price tag placed on Napoli's Victor Osimhen is becoming more colossal with each passing week. Even Robert Lewandowski, at 33 years of age, cost around €45m. He proceeded to win Barcelona their first title in four years – not a bad investment, then, even at a fee most would balk at for a player practically drawing his pension.
That means that clubs like Chelsea get a choice – either settle for second best or try to adapt a different kind of high-level player for an unfamiliar role. They will get the chance to take that experiment on this summer when they complete the signing of Christopher Nkunku.
Nkunku has already agreed terms on a £50m deal that will go through at the end of the season. The bad news is that Nkunku is, like Werner, not a lone central striker or a number nine, but a positionally versatile player used to playing down the channels and linking up with an attacking partner. If Chelsea plan to stick with their current attacking system, then buying another Leipzig forward who isn't used to playing solo in the number nine role is a curious way to go about it – but at £50m, Nkunku will cost no more than most established number nines who can play at a Champions League level. They are as rare as hen's teeth.
Of course, the third path is to develop a young striker of your own. It's certainly cheaper – but you still need the high-quality raw materials to work with, and while they develop you may end up frustrating the fans by playing a callow striker who can't rack up the 20-goal tallies the top European teams demand from their forwards. For Chelsea, their best young forward is likely Armando Broja, who scored six in 32 games while on loan at Southampton last season. In a position where they desperately need a quick return to the top end of the table, risking a young player having a six-goal season isn't on the cards. Broja, meanwhile, needs minutes to reach his ceiling. It's an awkward tension which rarely results in more responsibility being handed to a youngster.
So we'll continue to see the Chelseas of the world take risks on players working slightly out of position, knowing that even a hefty investment qualifies as striking gold if they get it right. It will be interesting to see what happens to Ivan Toney, who would likely command a fee of at least £50m himself, but now has an eight month suspension for gambling infractions to work through. Once that is over, his agent's phone is likely to ring off the hook.
And we'll see clubs dedicate huge resources to trying to find the greatest miracle in modern football – a central striker everyone else missed. It's telling how few stories there are, compared to other positions, of late-blooming strikers who fell through the nets of the major youth programmes. Osimhen is something of an exception in that regard, bouncing around between Germany, France and Belgium before Lille finally realised what they had.
We want your feedback on 3 Added Minutes - details here
In five or ten years' time, the gradual shift of academy training will bring a fresh crop of fully-trained young strikers through, perhaps just in time for the tactical centre of gravity to move away from them again. But for the next few years, anyone who can link play up from the front and crack the goals in with regularity becomes gold dust. And Chelsea will have a job on to find someone who can finally fill that number nine role convincingly, perhaps for the first time since Didier Drogba. Best of luck to them – they'll need it.