Fantasy Premier League: A farewell to the farce of Gameweek 11
As a new Fantasy Premier League Gameweek approaches, we bid goodbye to the madness that was Gameweek 11.
Watch more of our videos on Shots! 
and live on Freeview channel 276
Visit Shots! now
Fantasy Premier League managers have just under 24 hours to finalise their teams for the Gameweek 12 deadline and that chance of a fresh start cannot come soon enough for many of the 11 million years.
Each week users agonise over the team choices before spending a weekend glued to Premier League scores, egging on their picks to bring home the bacon and the bragging rights over mini-league rivals.
That was certainly the case ahead of Gameweek 11. Fantasy managers were looking at Manchester City stars with a tasty home clash against Bournemouth, the likes of Mohamed Salah facing newly promoted Luton Town and a firing Spurs against an out-of-sorts Chelsea. There were bags of points to be had... right?
Not quite. The madness of a disallowed Scott McTominay goal and late Bruno Fernandes winner kick-started a weekend when, for fantasy football players, nothing appeared to go right. Over the course of the Gameweek, City put six past the Cherries but talisman Haaland came home with one point, popular defensive picks Dan Burn and Matty Cash suffered injuries and a Spurs vs Chelsea five-goal thriller ended with no returns for Son Heung-Min or James Maddison, and a red card for fantasy favourite Destiny Udogie.
"The fantasy football community has gone through all the stages of grief," jokes Fantasy Football Scout and Fantasy Football Community writer Marc. "Once jaws were lifted off the floor, there was lots of anger, some denial, plenty of 'woe is me', some self-reflection and then – eventually – some humour. Because, at the end of the day, it's a free game that shouldn't impact real life to the extent that it does.
"I know it makes me wonder whether FPL is really worth all the time, effort and inevitable failure. But what keeps you coming back for more is the people, those fellow sufferers who find a way to squeeze out some laughter when you didn't think there was any to give. On a week like this, the community has been invaluable."
In the face of farce in Gameweek 11, the sense of community that exists between lovers of the game online has come to the forefront as many revelled in a shared sense of frustration. One of those was Az, who presents popular fantasy football podcast FPL BlackBox. The FPL guru saw his team muster a miserable 11 points, his worst-ever total in 16 years of playing the game.
After a tough start to the season, the fantasy football expert had recorded five 'green arrows' in a row, meaning his team jumped up the overall leader board week-on-week. Despite not owning Kieran Trippier for Gameweek 11, AZ felt confident of another jump up the rankings with his side which included big hitters Salah, Maddison, Son and Haaland as captain.
However, as soon as Fernandes bagged the 90th-minute Manchester United winner, AZ had a feeling something funny was in the air for Gameweek 11. When Haaland was pulled at half-time and the popular Anthony Gordon netted a Newcastle United winner, the manager knew a red arrow as inbound.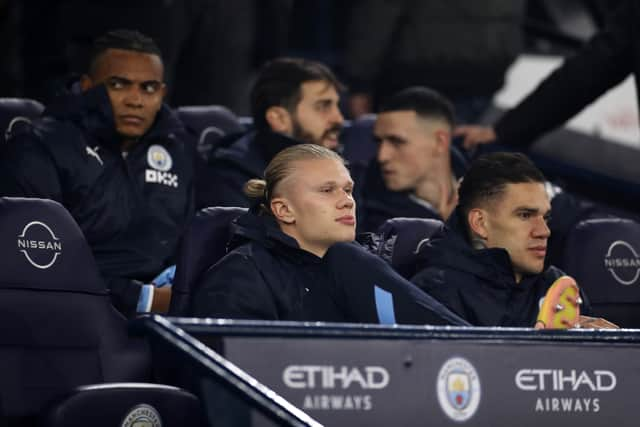 However, Az looked forward to the Monday night action and prayed for some miraculous recovery for his fantasy side. Clearly, that wasn't to happen.
"Oh, I watched it," Az said when asked if had been viewing the madness that unfolded at the Tottenham Hotspur Stadium. "When Salah and Darwin blanked, I had a similar score to quite a few others. With three Spurs players up against Chelsea I was quite confident my week would turn around!
"When the first goal went in, I thought the floodgates would open, and then Son had a goal ruled out for being a fraction offside. What happened next was just absolute carnage. Udogie nearly got sent off, a penalty was given away - scored by Palmer who many of my rivals own - Maddison got injured… I was pretty glum.
"When Udogie got sent off, I actually laughed. Messages started flooding in from people noticing my misfortune. When the fourth goal went in, I actually had fewer points than I did before the game… with three players having played! Truly remarkable stuff."
As a Fantasy Premier League player whose moves are watched by thousands, AZ was never going to be able to curl up in a corner and wait for the Gameweek 11 pain to fade. Sharing his misfortune with 64,000 followers online, he received an outpouring of support and good-humoured ribbing.
He said: "I've genuinely enjoyed my interactions with others more this week than I have for years. People have been really supportive, there's been a really good humour to it all and it's really helped me see the funny side.
"Obviously, it's just a game, but it's something I dedicate a lot of time to, so to be doing this badly does pain me a bit… but at the same time, it's nice that I can entertain others and there's a real camaraderie this week as quite a few people have had shockers!"
In and amongst all the misery and misfortune that ruined fantasy football managers' weekends, a very small minority of players were left grinning at phone screens as they revelled in others' bad luck.
The star of the Gameweek was no doubt Manchester City midfielder Jeremy Doku. Owned by just 1.6% of managers at the deadline - Marvelous Nakamba and Moises Caicedo boasting similar popularity - the Belgian had frustrated users so far this term with his electric displays only amounting to more than two points on two occasions.
For those that kept the faith, the City star appeared to pinch all the points from other picks and keep them for himself against Bournemouth. Doku opened the scoring in the side's 6-1 win and then went on to assist four of the other five goals, collecting a magnificent 22 points.
Fantasy football lover Sam Hansen was one of those Doku owners who took pleasure in gloating to his mini-league rivals as the points rolled in. Sam, who has endured underwhelming recent fantasy football seasons, was delighted that his hours of agonising had finally paid off.
The fantasy manager, who picked Doku on a Gameweek 6 wildcard, said: "Picking players that are exciting to watch is part of the fun of FPL and I've had some good history with catching the hauls of City wingers in the past. At a bargain price of 6.5m, Doku was firmly on the wildcard shortlist."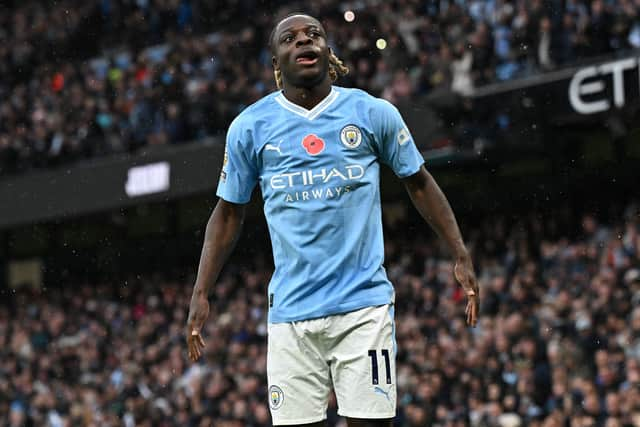 Despite facing Nottingham Forest in Gameweek 7, City had some tough fixtures after that, but it wasn't enough to stop Sam being seduced by the winger. Despite underwhelming returns week-in and week-out, Sam had other fires to put out in his team and kept the faith.
Thinking back to seeing the points flood in on Saturday, Sam said: "It was 3 pm so no games were on TV and I had some work to do so was minding my own business with that. At 3:37 pm I could no longer resist the urge to check my phone to see how my team was doing.
"At this point, I'm used to Doku blanking and I'm expecting Julian Alvarez to have scored a hattrick as he's not in my team. This is the key - low expectations.
"When I click on the game I am overwhelmed by a sudden rush of dopamine and broke out into some sort of expressive dance. It was at that point I knew my weekend was going to be fine no matter what. When his other assists came along, I was more in disbelief at how well it was going, I just had to laugh."
Sam admitted jealously from friends at his mega haul, with one rival even going as far as to say looking at his team had induced a bad mood. Pressed for a message of thanks for Doku, Sam said: "Four assists, Jeremy? Four? That's insane."
While the lucky few like Sam will have spent this year daydreaming about Doku's heroics, others will have been counting down the days to tomorrow's deadline, ready to embrace the joy or misery to come.
"It's why we play the game," admits AZ. "The highs are high but the lows are low. It's a ridiculous game that we have no control over once the deadline hits, but everyone who plays it knows what a brutal game it can be, but how satisfying it is when your differential or rogue captaincy comes off."
Marc is raring to go again too, noticing the community moving towards the unlikely candidates who did pick up points last time out in Harry Toffolo, Vitalii Mykolenko and Oliver Norwood racked up double-digit. "In fact," he adds, "I wouldn't be surprised if Gameweek 12 ended up being a high-scoring one, just to keep our heads shaking".