England striker Harry had his ankle strapped in a bandage again after the lacklustre 0-0 draw with the USA at the Al Bayt stadium in Doha, Qatar. This was the situation again after getting injured in the 6-2 thrashing of Iran earlier in the tournament.
There were concerns that he would not play in the game against the USA, but was part of the team and lasted the full duration after scans showed that not a lot of damage had been done.
The Tottenham striker spoke to the press after the game and, even though he refused to comment on why he's had his ankle strapped, he admitted the performance against the USA was not the best.
He said: "It wasn't our best performance, for sure. We had some good spells with the ball and created some good positions. We just didn't quite have the final product. It was a great clean sheet and puts us in a great position in the group."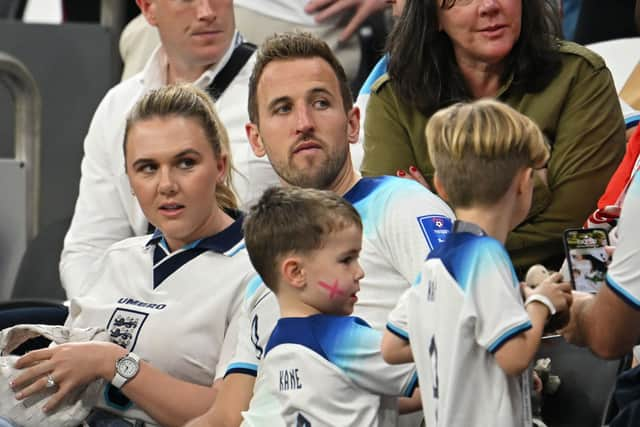 Why Southgate cannot afford to rest Kane amid concerns about his ankle
The draw against the USA means England must avoid a heavy defeat against Wales if they are to progress to the knockout stage of the World Cup, and even though that is highly unlikely, football is so unpredictable Southgate must avoid drastic changes to the team.
The 29-year-old won the World Cup Golden Boot in Russia and is just two goals behind Wayne Rooney's record as the all-time England highest scorer.
The striker would have earned a deserved rest if England had already qualified for the knockout stage and then Southgate could have refreshed the team and given opportunities to other players, but as it stands Kane will have to continue playing with the swollen ankle and hope that the goals come along to ease the pain.
England needing creativity
Aged just 19, Jude Bellingham is already one of the cornerstones of the England team and when he doesn't play well the team just doesn't function. Against Iran he was sensational with his passing and brilliant with his interceptions.
His towering header showed how useful he can be from set pieces and how far he can go to be a complete midfielder, but the USA did their homework on it which took away most of his strength.
Southgate has work to do to get the midfield feeding the attacking players. Mount is great with pressing and his technique is excellent but there is feeling that he creates less and scores fewer than some of the players sat on the bench, so an adjustment is required.
It all now down to how they play against Wales, who just looked tired and out of their depth against Iran. The knives are out for the England boss but his record at these tournaments show he deserves to be trusted and backed.