When FIFA announced that it would be rolling its circus wagon convoy out into the desert for the World Cup many, many moons ago, one of its justifications for the perplexing decision was the vast appetite for football in Qatar and its surrounding regions. And to be fair, thus far they've been proven right. Some 67,372 fans watched the hosts lose to Ecuador in their group stage opener on Sunday. In a stadium with an official capacity of 60,000...
It was no fluke, either. The following day England beat Iran in front of 45,334 supporters. Standard stuff, until you find out that the Khalifa International Stadium is only meant to hold 40,000. And these are not the only two examples. Pretty much every game at this winter's World Cup has been, ostensibly speaking, over-attended, much to the bemusement and amusement of many.
FIFA's excuse, as feeble as the magnets in its moral compass, is that the stadiums in Qatar are able to hold more than their official capacities when they are employed in 'event mode'. ('Event mode', by the way, is what I switch my stomach too when I attend any kind of function with a free buffet.) Now that may be true, and you'd almost be tempted to give them the benefit of the doubt, were it not for the lumbar-crunching weight of visual evidence.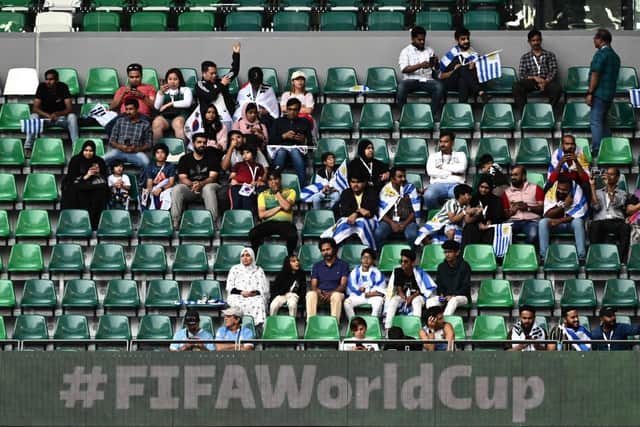 Several matches have quite evidently been contested in front of swathes and swathes of unoccupied seats. There are so many empty chairs that you'd be forgiven for expecting the half-time entertainment to be Eddie Redmayne singing a lament for his fallen student comrades. The inescapable reality is that these games are not as impeccably attended as FIFA want us to believe. They can't be. Surely.
There are obvious reasons as to why the governing body and Qatari authorities alike would want to inflate the perception of popularity surrounding their much-maligned vanity project; they're pretty much the same reasons that dictators stuff ballot boxes and struggling restaurateurs falsify TripAdvisor reviews. But FIFA's novel way of counting crowds, seemingly employing optimism and vibes over actual numbers, masks a much greater issue.
This World Cup, simply put, has been a bonanza for the few, not the many. Almost every aspect of it, from the awkward time of year to the slapdash and exorbitantly expensive accomodation to the pervasive and looming threat posed to travelling LGBTQ supporters, has been to the considerable detriment of accessibility, inclusivity, and rationality. Money talks, and when it does, it tends not to listen to the legitimate concerns of the average person. Nowhere has ignorantly isolated wealth pontificated as boorishly as it currently is in Qatar.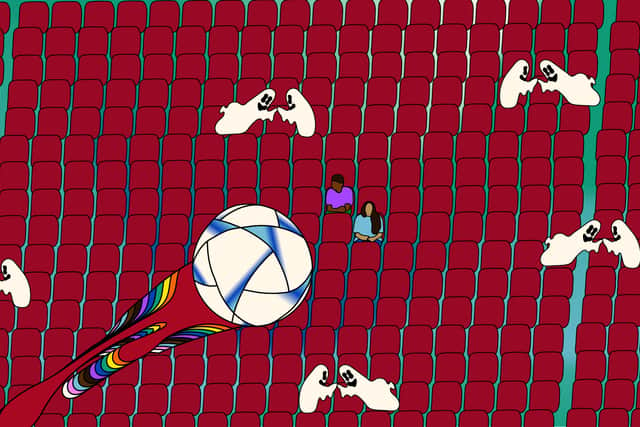 One detail that illustrates the disparities at play is in the consumption of alcohol. Much has been made of the Qataris' stance on selling beer and other such drinks this tournament. Their reluctance to do so is understandable given their status as an Islamic nation, and unlike the discourse surrounding the oppression of homosexuality, this is not a matter of human rights.
As such, ticket holders for matches won't be able to purchase alcohol in or around stadiums. Unless, of course, they can afford a hospitality box. These 'private suites' start at a galling $22,450 and provide beers, Champagne, sommelier-selected wines, and premium spirits. One rule for one and all that, y'know.
And really that divide is emblematic of the rot that has beset this ill-conceived World Cup. The Qatar experience is probably a remarkably pleasant one for the privileged minority; the rich, the straight, the acceptable. No wonder David Beckham had such a lovely time there. But for everybody else, well, honestly, the sparse crowds make sense - who can blame the vast majority for not wanting to go?