Rewind four years and Africa's World Cup came and went with a whimper, but in 2022 they had a different story to tell – a story of determination, drive and power.
In Russia the five African teams won three games out of 15 between them, and scored only 16 goals as they all failed to make it out of the group stages of the competition for the first time since 1982 when they only had two participants from the continent. So anything on top of that would have been an improvement.
A lot has changed in four years, though. For the first time ever all five competitors came into the tournament with local managers at the helm, four of whom represented their nation as a player during their long careers. Many went to Qatar with solid runs of form, and Senegal – the highest-rated of them all – went there as the Kings of Africa having won the African Cup of Nations last year.
The group stages have now been completed, and though three of CAF's teams are heading home (one more qualification would have been the highest ever for the continent), the final round of fixtures came around with all of them still having a chance to qualify.
Fans of the teams shouldn't be satisfied, but 2022 feels like a big step in the right direction.
Senegal – The Lions of Teranga roar once more
Senegal were dealt a heavy blow when Sadio Mané was ruled out, and then they lost Cheikhou Kouyaté early doors, but they still managed to see off the hosts, Qatar, as well as Ecuador, to pick up six points out of nine, and they'll go into their game against the Three Lions full of confidence.
Only four teams at the tournament ended the group stage with more goals than them, and they've had five different goalscorers as well.
Tunisia – The Eagles of Carthage leave with a chunk out of the champs
Imagine beating the reigning world champions, and drawing with a team seen as a genuine dark horse, but still ending up on the first plane home? That was Tunisia's reality in Qatar.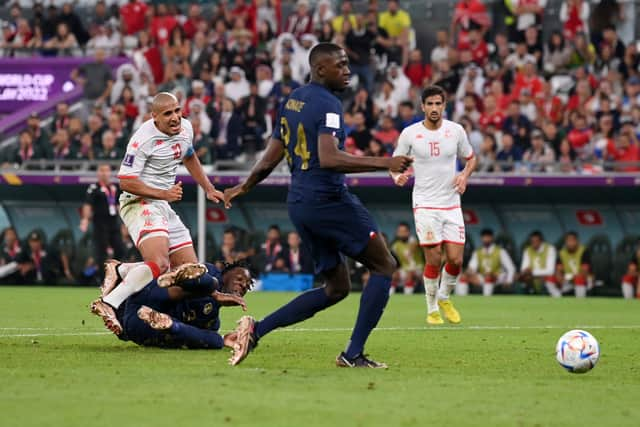 They were by no means great to watch, but Jalel Kadri's men were dogged, determined and fought for everything in what was a tough group. A shock defeat to Australia was the undoing of them – and Mitchell Duke's goal was the only one they conceded. A famous win over France saw them leave on a high, and they very nearly made it through by only scoring one goal.
Morocco – The Atlas Lions make history for Africa
Walid Regragui's side have become one of the stories of the tournament… Not many would have foreseen them reaching the knockouts after being drawn alongside Croatia and Belgium – let alone seen them winning the group!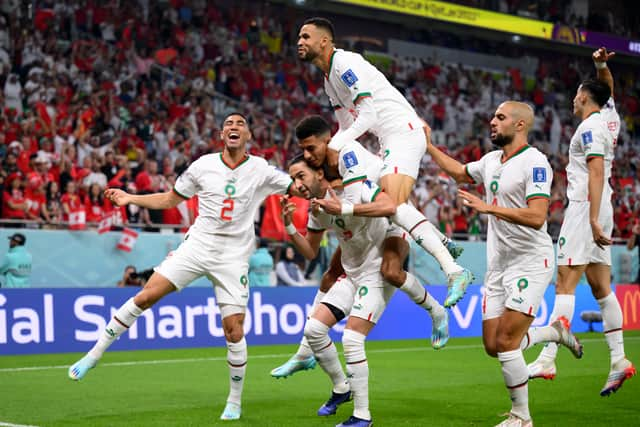 The former Atlas Lion has turned Morocco into an impressive unit that plays with power and quality, helped along by top-tier talent such as Achraf Hakimi, Hakim Ziyech and Sofyan Amrabat, and they almost made it through the group without conceding a single goal.
Nayef Aguerd's own goal against Canada meant that they didn't get a clean sweep, but their back-to-back wins secured a seven-point tally for the Moroccans that set a record for an African nation at the World Cup. Only England and the Netherlands achieved as many in Qatar. They became the first African nation to win a World Cup group since 1998, and first to qualify unbeaten from a World Cup group since 2002.
Cameroon – The Indomitable Lions exit but shock the world
Had Rigobert Song started Vincent Aboubakar in the first two games then we could be telling a very different story about this Cameroon side.
A narrow opening day defeat put them on the back foot, and they should have been dead and buried after going 3-1 down to a Serbia side that many saw as a bit of a dark horse in Qatar – but they persevered, and with Aboubakar leading the line gave themselves a fighting chance on the final day by drawing 3-3.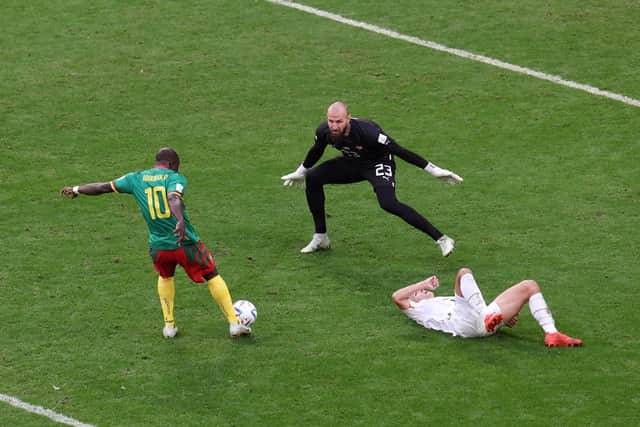 Nobody gave them a chance against Brazil, a team on a record-breaking 17-game unbeaten run in World Cup group stages, but Song's team weren't there to discuss favourites tags. With Samuel Eto'o watching from the stands they defended like warriors, and when that man Aboubakar found the back of the net they handed the Seleção their first group stage defeat since 1998.
Only one African nation has beaten the Brazilians before – also Cameroon at the 2003 Confederations Cup, with Song as captain – and by doing so a second time they ended a 20-year wait for a World Cup win.
Ghana – Black Stars lose their sparkle but go close
They had qualification in the palm of their hands, but – just like 12 years ago in South Africa – they let it slip through their fingers.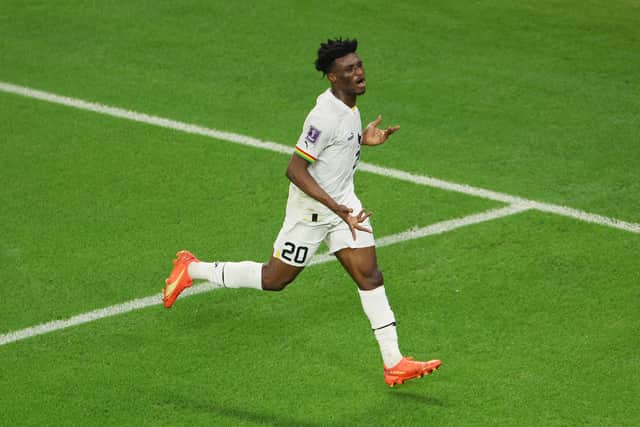 A mightily impressive 3-2 win over South Korea made up for their opening day defeat against Portugal, and they went into the game against Uruguay knowing that a win would be enough regardless of what happened elsewhere.With all the talk of Luis Suarez and *that* handball in Johannesburg, of Asamoah Gyan's penalty miss and the nearest that an African nation has come to reaching the semifinals of a World Cup, the decider was full of narrative.
It became even more so when they were awarded an early penalty, and up stepped Andre Ayew – the only surviving player from the Black Stars squad in South Africa. His penalty was poor, though, and it felt like the moment sucked all life out of Otto Addo's outfit. Despite Mohammed Kudus' efforts they weren't able to fight back, and in a crazy twist of fate Suarez's tears ran alongside the Ghanaians as a surprise Korea win over Cristiano Ronaldo's Portugal saw them both eliminated.
Progress...
This year's World Cup is only the second time that two African teams have made it out of the group stages (Nigeria and Algeria did it in 2014), and while that won't be seen as 'success', the nature of the qualification – and how close others came as well – should absolutely be seen as progress.
With patience, with trust in the process, and continuation of some fine work in recent years this could well be the start of a shift on the global stage that so many in Africa have waited so long to see.