Cristiano Ronaldo continues to share headlines with Manchester United after the chaos that saw him thrown out of Old Trafford. But the latest reports suggest United may be interested in not only sticking a fork in the back of the Portuguese star, but twisting it as well.
Ronaldo continued to make headlines at the World Cup, with reports emerging that he threatened to quit Portugal's World Cup squad after Fernando Santos put Goncalo Ramos in the starting XI instead of him. Ramos scored a hat-trick in that game, and he went on to start the following game, too, a narrow defeat to Morocco in the quarter-final.
Clearly, Santos has already found his replacement for Ronaldo, and that's got United thinking. Let's be honest, United's scouts have proven themselves about as useful as a chocolate teaspoon in recent years, so it's a good job the work has been done for them. According to ESPN, United will now enquire about Ramos, who currently plays for Benfica, ahead of the January transfer window. They are likely to get a huge quote, but nothing gets the Red Devils excited like the thought of overpaying for the next big thing.
Elsewhere, reported United target Joao Felix has seemingly been offered to Premier League clubs after falling out with Atletico Madrid boss Diego Simeone. The Evening Standard say Felix has been offered to Chelsea most recently, while fellow Atletico star Matheus Cunha has also been offered after Blues star Armando Broja was ruled out for the rest of the season. Though, it seems the latter could be on his way to Wolves.
In North London, Arsenal, who have somehow overtaken Chelsea to become the capital's best side this season, are looking to continue their dominance at the top of the Premier League by adding a new season. Mikel Arteta must have been left feeling as sick as a dog when Gabriel Jesus was ruled out for months. That was £50million down the drain for the Gunners - or at least temporarily. Even before Jesus' injury, Arsenal needed more weapons, with Gabriel Martinelli and Bukayo Saka almost worn down to their shins following heavy reliance upon them this season.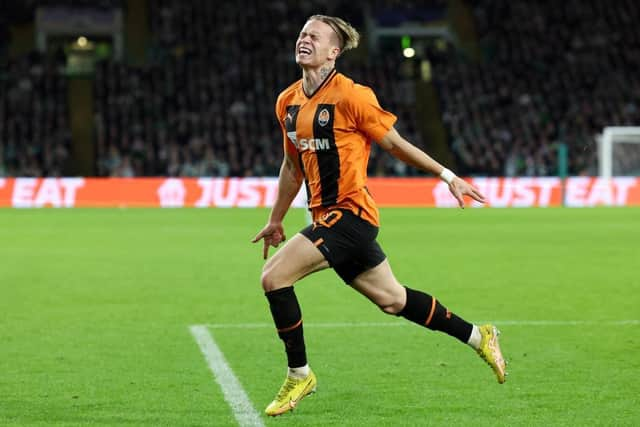 The Evening Standard claim Shakhtar Donetsk star Mykhaylo Mudryk remains an option ahead of January, and they claim the Ukrainian club have lowered their asking price to £85million. Will Arsenal add £85million to their spending total of more than £100million this season to end their Premier League title drought?
Finally, how about the possible departure of Harry Maguire? United's £80million signing from 2019 had a good World Cup, but he can't buy a start at Old Trafford with World Cup finalists Lisandro Martinez and Raphael Varane now the clear starters. TalkSPORT pundit Ally McCoist believes time could be up soon for Maguire, potentially leading to another chunk of wasted money from United.
"I think he will move. I don't think he may move. I'll go one further - I think he will move. He isn't going to hang around - he wants to play," said McCoist. "I don't think there are any guarantees that he's going to march back into the Manchester United team, not in front of Varane and Martinez."