Everton stand on the brink - and Sean Dyche isn't making the difference
Watch more of our videos on Shots!
and live on Freeview channel 276
Visit Shots! now
It's three months – almost, but not quite, to the day – since Sean Dyche took the reigns at Goodison Park, and a few days less since Everton deservedly beat Arsenal in his first match in charge. Now, they prepare to face Newcastle United, and that superb 1-0 win over the league leaders remains the high watermark of Dyche's reign. The narrative has not really caught up with a concerning truth – that Everton are no better now than they were before Dyche arrived.
Since Dyche took over, Everton are 16th in the Premier League form table, at least going into the midweek matches. They have picked up more points per game than they did under Frank Lampard – a pretty low bar to clear, truth be told – but remain firmly in the relegation battle with a string of tough fixtures to come. This is where Dyche is meant to thrive, backs up against it with everything on the line. Instead, things appear to be going backwards, if they're going anywhere at all.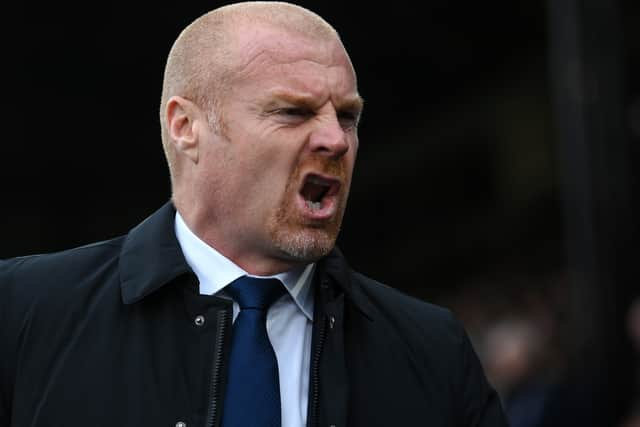 The 0-0 draw at Selhurst Park last weekend made it five matches without a win under Dyche – and since that superb victory over Arsenal, they've won just two in eleven. Not only did they fail to score against Crystal Palace, they also failed to score against Chester City, the semi-professional National League North side that Everton faced in a behind-closed-doors friendly on 18 April as they looked to find some practice minutes for the returning Dominic Calvert-Lewin. Everton lost 1-0 with eight first-teamers playing.
Dyche was quick to dismiss any notion that a bad result in a friendly meant all that much, of course: "It's just another negative story that everyone is baying for," he said. "It was always about Dom. The outcome I was looking for was: 'Can Dom play football and run around?'"
Which he could, apparently, and that's some silver lining, but he also failed to score a goal, which has been Everton's problem all season. Having struggled to improve outcomes in front of goal, Dyche has already abandoned the 4-5-1 set-up he started his reign with, in favour of a theoretically more proactive 4-4-2, giving Demarai Gray support up top. Everton have only scored one goal since the switch was made – Dwight McNeil's solo effort in the 3-1 defeat to Fulham. That made McNeil the club's joint-top scorer with just four.
The issue is an inherited one, of course, albeit that such was true for Lampard as well – the current Chelsea caretaker at least got ten games out of Calvert-Lewin, with a return of just one goal. Dyche has had the England striker's services just twice thanks to a hamstring injury, and hasn't found any other sources of goals, either – Dyche's Everton have scored 0.75 goals per game, an identical record to the one achieved under Lampard.
But then, turning his teams into free-scoring, free-flowing attacking whirlwinds was never Dyche's thing. It wasn't why he was brought in to save Everton from the drop – he was appointed to shore up a porous defence, to toughen the team up, and to provide the experience and grizzled nous needed to keep the Toffees from a ruinous relegation.
Except, for all that his reputation suggested he would, for all of the excellent defending on display against Arsenal that one time, and for all of the snood bans instituted in training, he hasn't done what was advertised. Everton's defence is no better than the day they fired Lampard, and that should scare Everton fans ahead of a crucial run of games.
In early March, Dyche insisted that Everton were making "factual progress" since his arrival – but the statistics make a lie of that. Before Dyche took over, Everton conceded 1.4 goals per league game, at an xGA of 1.67. Since the Dyche era began, those numbers have grown – they have shipped 1.5 goal a game, at an xGA of 1.70. Everton haven't tightened up at all since his appointment.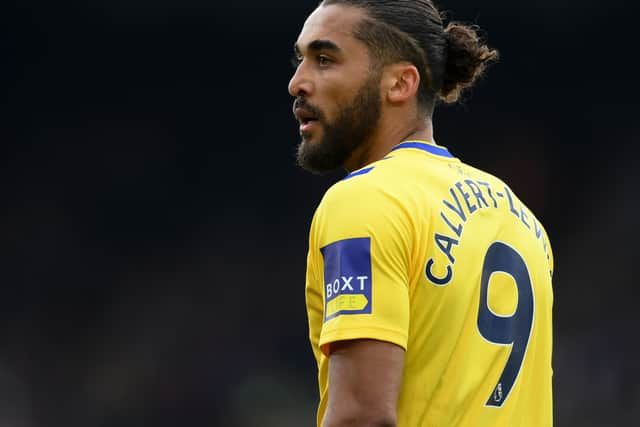 Of course, Dyche did a lot of good at Burnley, much of which involved turning them into a very tough nut to crack – but perhaps the point is that he had years to chisel out his own side and may be struggling to impart the same gritty mentality and rigid tactical philosophy on a new set of players. 11 years have passed since Dyche was last asked to instil his methods into a new squad, and in the intervening time he was building his own team, in his own image, under his direction. At Everton he is tasked with trying to construct something from the residue of years of other peoples' poor decisions in the transfer market. To be clear, this article isn't intending to paint Dyche as some kind of fraud or chancer, but to wonder whether he has the ability to build another Burnley in the tight timeframe he's been given.
This is a different appointment to, say, the many times that Sam Allardyce was airlifted in to salvage a dicey situation. Allardyce was used to steadying ships at new clubs and being moved on once danger had been averted – he had it all down to a fine art. Tactically and attitudinally, Dyche seems to have many of the same merits as an appointment for a club in trouble, but as yet he hasn't had the desired effect. He was appointed to put a fire out, and the flames are still licking at the stands of Goodison Park.
If he's going to douse those flames, he will have to do something different, and perhaps something rather special. After Newcastle this evening, Everton face two more sides in the top six – Brighton away and Manchester City at home – and have two fixtures against immediate rivals, Leicester City and Bournemouth. Wolves are likely to be the only team they face with little to play for. It is a tough run-in, by any standard.
We want your feedback on 3 Added Minutes - details here
If Everton can't pick up three points against Newcastle this evening, they will be 19th with five left to play. They would need to win four of their last six to breach the magical 40-point barrier – highly unlikely at this stage, although it wouldn't be the most improbable feat of escapology the Premier League has seen. If Calvert-Lewin can find form with fitness, they will have a fighting chance as they are. If not, all of the underlying numbers suggest a desperate need for Dyche to try something new, or that sparkling new stadium could be hosting Championship football very soon.