The most dangerous version of Pep Guardiola is the one his rivals in the Premier League and beyond are witnessing right now.
Always intense, always focused, the Manchester City manager now has further fuel in his fire after the eyes of the world were placed upon the financial affairs of the reigning Premier League champions. What lies ahead remains to be seen as the fallout of the Premier League's decision to charge City with over 100 breaches of financial regulations looks set to roll on for months, if not years.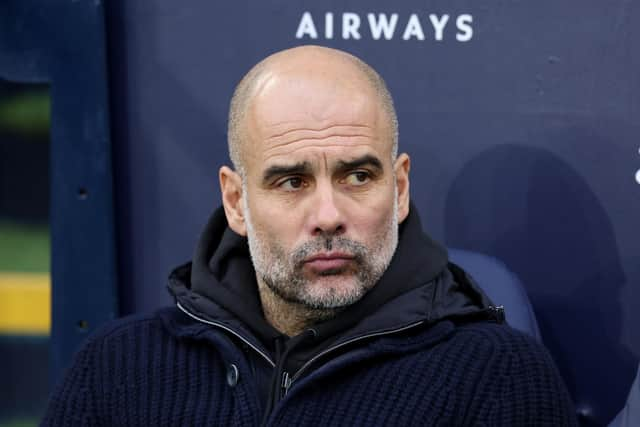 But what the events of the last 10 days has done is hardened Guardiola's desire to not only retain the Premier League title, but also end City's wait to finally lay claim to the Champions League. An FA Cup win and a historic treble can not be ruled out as Pep's men prepare to visit Championship club Bristol City in a fifth round tie on the final Tuesday of the month.
There feels something different about Guardiola in recent weeks. There had been little suggestions of the Premier League title race being over and his focus going elsewhere. But the revelations of the Premier League charges have brought a fierce response from the former Barcelona manager when he was put in front of the media.
Indeed, his comments stated his was committed to the City cause 'more than ever' should be an ominous sign for his opposing managers at home and abroad. That mood seems to have spread to his squad as City moved on from their recent underwhelming performance in a defeat at Tottenham Hotspur to claim a 3-1 home win against Aston Villa and, more crucially, a win by the same scoreline at Premier League title rivals Arsenal on Wednesday night.
That latter of those triumphs moved City to the top of the Premier League table, although, as Guardiola was at pains to point out to anyone that would listen, the Gunners still have the benefit of holding a game in hand.
The two sides are also set to meet in the reverse fixture at the Etihad Stadium in late-April in what will be a crucial clash in an intriguing battle for the Premier League title. By that time, Guardiola will hope to have taken significant steps in his attempt to end his own 12-year wait to become a Champions League-winning manager once again.
It is a constant barb thrown at the Spaniard, with detractors only willing to remind him he has never won European football's premier club cup competition without the services of Lionel Messi or away from Barcelona.
He has come close, and with City, after his side suffered a 1-0 defeat against Premier League rivals Chelsea in the 2021 final, having seen off the likes of Borussia Dortmund and Paris Saint-Germain to come within touching distance of glory.
A latest attempt to claim the glittering prize will resume next week when Guardiola and his players head to German club RB Leipzig in the first leg of their round-of-16 tie. City were widely expected to progress through a group stage containing Dortmund, Sevilla and FC Copenhagen and did so by topping the table with four wins and two draws from six games.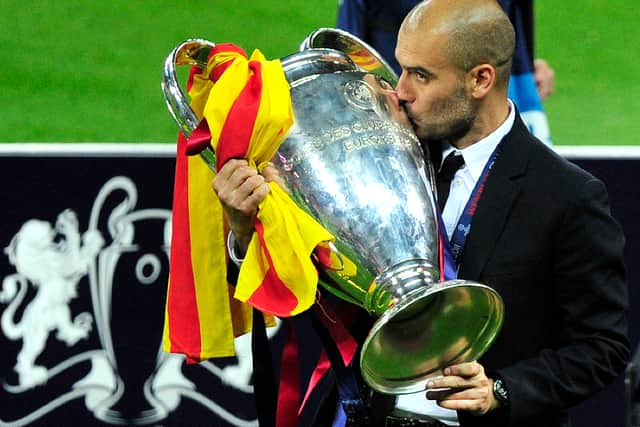 With Liverpool, Real Madrid and Paris Saint-Germain all struggling to build momentum, Guardiola's former club Bayern Munich look to be his biggest threat to getting his hands on the famous trophy once again.
The Bavarian giants have already laid down a marker in the knockout stage as Kingsley Coman netted the only goal of their round-of-16 first leg win at PSG - a win that could and should have been far more comfortable after a fine display in the Parc des Princes.
But there is something building at City. Some will call it momentum, and it is hard to call it anything other than that. However, the worrying factor for their rivals is that it is fuelled by determination and a sense of 'the world is against us' that was used to fire cross-city rivals Manchester United to success throughout Sir Alex Ferguson's trophy-laden reign at Old Trafford.
City and Pep are at their most dangerous right now - and that feels ominous as they head into a potentially pivotal part of the season in their search for success at home and abroad.