Shaken, stunned and stuck at the bottom of the table - is there any hope left for Sheffield United?
Sheffield United have equalled their own record for the worst start to a Premier League season - is there any chance of survival whatsoever for the Blades?
Watch more of our videos on Shots! 
and live on Freeview channel 276
Visit Shots! now
There is no way of looking at the Premier League table which makes it look any prettier for Sheffield United, short of tipping it upside down like a snow globe. They are rock bottom after 10 games with one point, having scored fewer and conceded more goals than anyone else in the division. Fresh off the back of a 5-0 hiding at the hands of Arsenal, Paul Heckingbottom's team look utterly desperate.
Only one other team in Premier League history has reached ten games with just one point to their name – Sheffield United themselves, back in the 2020/21 season. They finished dead last that season, and are on track to repeat the feat. Even the historically bad 2007/08 Derby County side that could only manage 11 points all year had earned six of them by the end of October.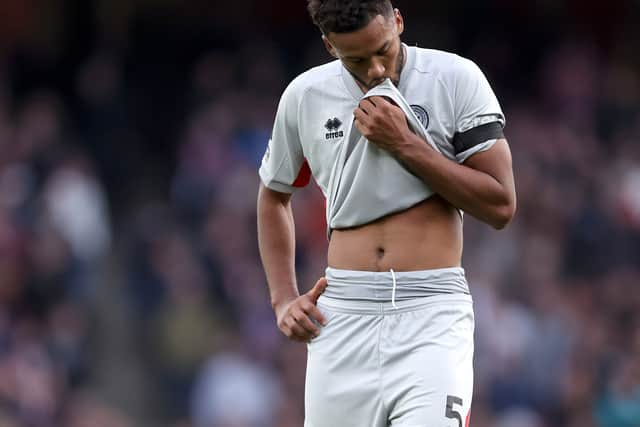 Of course, they were set up to fail. With a distressing financial situation curbing spending last season, they spent the summer selling as much as adding. Top scorer Iliman Ndiaye left for Marseille, while key playmaker Sander Berge went to relegation rivals Burnley. They were not adequately replaced, and with several injuries hampering what's left of the squad, results have been no better than the gloomiest of pre-season forecasts. The question, then, is whether the Blades have any hope left at all.
The evidence on display the Emirates suggests that they don't have much. It's no surprise that they were outgunned in every department, but the lack of basic discipline on show was startling. Heckingbottom had his team defending deep and in numbers whenever Arsenal had the ball, but there was somehow still so much space – there were ten Sheffield United players in front of Declan Rice when he played the ball across goal for Eddie Nketiah's opener, but the fresly-minted England international somehow had only the faint attentions of Auston Trusty to worry about.
And the USA international who was signed from Arsenal over the summer, was culpable for Nketiah's third, as well – when the ball was played into Nketiah's feet, Trusty mystifyingly run away from both player and pass, backing off to allow him all the space in the world to rocket one into the top right corner.
And while Trusty may have been guilty of two bad errors, he was hardly alone in having cause to hang his head. Oliver Norwood's challenge on Fábio Vieira that eventually resulted in a penalty, which was almost comical in its negligence and absurdity, was another stand-out lowlight, but there were many to choose from.
Away from the individual level, Sheffield United barely laid a finger on Arsenal's midfield. Whenever Vieira or Kai Havertz came forward through the middle, the ranks of red and white defenders practically tripped over each other to drop deeper, gifting endless acres of fertile space for Arsenal to roam through. It's one thing to try and hold and low block to avoid leaving room in behind, another to simply concede the midfield to a group of high-quality players, offering them time and space to do whatever they wanted. Apparently, they wanted to score five goals.
Much of the problem was tactical indiscipline, which can always be resolved by better – or different – coaching. Some of the problem is down to the individual players, who aren't great of course, but their relative indifference could be overcome by better tactical discipline. Just take a look at Luton Town, who aren't necessarily much better man for man, but are making a far better fist of their own relegation battle by simple virtue of keeping it tight while working hard and making the opposition work as hard as possible.
And we've seen that Sheffield United can make it tougher. They were a little unfortunate to lose 2-1 to Manchester City a few weeks back after an immense backs-to-the-wall performance at Bramall Lane. Perhaps losing that one late on broke some of their spirit, because none of the steel they showed that afternoon has been visible since. So obliging were they against Arsenal that they barely stopped short of offering to give the Gunners' players a post-match back rub.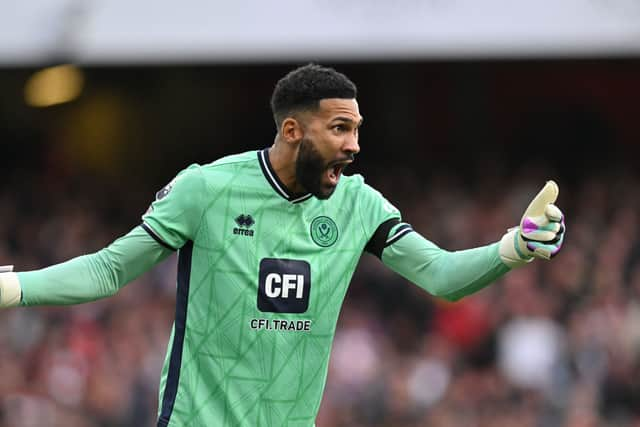 As to how that attitude can be changed – it's hard to look past a change of manager, although it would be very harsh indeed on Heckingbottom, who did a brilliant job to keep his club in the top two last season in the Championship. Fundamentally, though, something need to happen which snaps heads back up in the dressing room and gives them a bit of belief. A win would do the trick, but that seems to be some way away.
And if results continue in this vein, then there won't be anything left for a January transfer window to fix. There are another 10 games between now and the next time the Blades are allowed to register a new player. If they are on two points come January, then they would only be able to throw good money after bad, and they'd probably at least like to go down with enough cash in the bank to keep the sprinklers on between games this time.
Wolverhampton Wanderers and Bournemouth are the next two visitors to the Steel City – defeats in both matches and the Blades may as well give up, quite frankly. But if Heckingbottom (or anyone else) can give this squad the rocket up the backside that they so visibly require and scrape some points out of it all – then maybe they can make a go of this after all. They are, as it stands, only five points from safety, and there are three or four other very bad teams in the division this year. If they can string two or three wins together, then the entire equation will be completely different. But probably not if they can't beat Bournemouth…