Tottenham striker Son Heung-min has admitted he played the World Cup with some discomfort but was still proud of his teammates who gave everything despite their exit at the hands of Brazil.
Son, playing in his third World Cup, is not ruling out playing in the next one when he will be 34, but said his main priority was getting healthy and ready for the second half of the Premier League season with his north London club Tottenham.
As he solemnly walked out of the mixed zone, Son said he was hoping that he'd not have to play with a face mask for long and insted it was affecting how he played.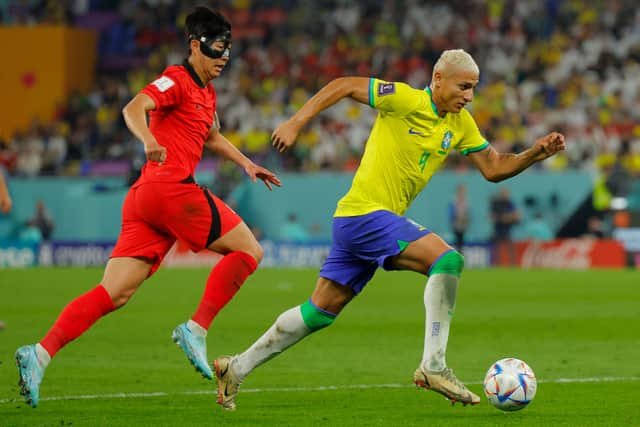 He said: "The Premier League is on a break, so I think I should return as soon as possible and will need to play with my mask on. I was born to play football and I am a professional footballer so it's only right to continue to play even with my mask on. Although I wish I could recover quickly and play without the mask. I will have to discuss those matters with my doctor.
This is the only World Cup in which Son has played and not found the back of the net, but he did get an assist for his country's crucial win against Portugal which ensured they progressed to the next round of the competition.
He admits it was disappointing the way things went, but was proud to lead the group of players to fight for their country: "The past two World Cups were also great memories. This time, I tried to lead the team. Watching them do so well and getting these big experiences, it reminded me of what I was like when I was younger and I am very thankful for the players.
"Before coming to the World Cup, I said that I wanted to make this World Cup unforgettable. The team and Korean fans have made this World Cup unforgettable."