Here's a puzzler for you: how long does a shortlist have to be before it becomes a longlist? According to Football.London reporter Alasdair Gold, Tottenham have earmarked as many as five new signings ahead of the January transfer window in the kind of purported spree that would have had Dale Winton beaming from lughole to lughole.
Spurs' fancied five make for quite the eclectic quintet too, with Leicester City's Harvey Barnes, Crystal Palace's Wilfried Zaha, and Watford's Ismaila Sarr rubbing shoulders with the relative exoticism of Atalanta's Ruslan Malinovskyi and Lyon's Tete. Hopefully we get one of those bizarre group unveiling announcements where the accompanying photos look like the press shots for a hastily-assembled X Factor boy band made up of the rejects from judges' houses.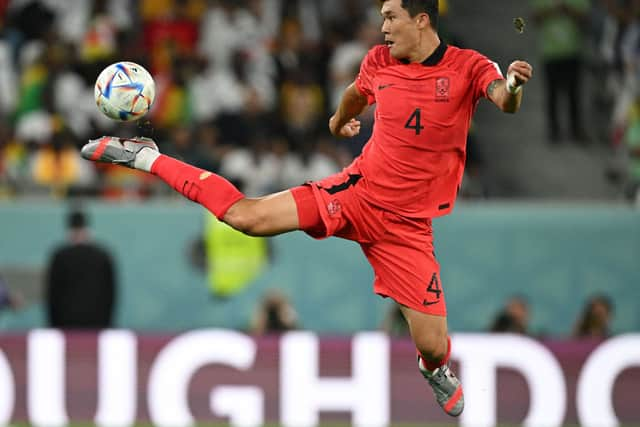 Elsewhere, Manchester United's search for the perfect centre-back - much like the hunt for the lost city of Atlantis or the pursuit of the Holy Grail - goes on, even in spite of a sneaking suspicion that the entire venture is underpinned by a yearning futility. The latest unfortunate to occupy their dreams at night and appear in muddled likenesses amongst the dregs of their tea leaves is Napoli star Kim Min-jae.
According to Tutto Mercato Web, the Red Devils are even willing to wait until the summer transfer window to snag the South Korean international, who is likely to cost a cool, cool £39 million. Whether Napoli would let him go happily or scrappily remains to be seen, but United will seemingly face competition from the likes of Real Madrid, Brighton, Fulham, and - you guessed it - Tottenham. The list grows longer...
And finally, Spurs have ruled themselves out of the race for Barcelona midfielder Franck Kessie... Just kidding, Sport claim that they've actually tabled a £13 million bid for him ahead of a potential January transfer. Antonio Conte will not settle until we are all registered as Tottenham Hotspur players. He must be stopped.