Calm down, Roy Keane - Brazil are only dancing
The outspoken pundit criticised Brazil for their exuberant celebrations against South Korea.
Watch more of our videos on Shots! 
and live on Freeview channel 276
Visit Shots! now
Never has been joy been this terrifying. Brazil hounded and mauled South Korea on Monday night with a kind of gleeful, animalistic ferocity - as if Alfred Hitchcock had made The Birds with an ornithological cast consisting entirely of canaries. The Samba Boys swirled and shredded like a technicolour hurricane, dismantling and discombobulating with a frightening ease, while their opponents were left in a state of statuesque bemusement, like a herd of slack-jawed traffic cones.
Brazil were specks obscured by billowing dust clouds at the interval, and by the time the final whistle blew on a 4-1 doddle, their reputation as tournament favourites in Qatar was steadfastly cemented. There is a timeline somewhere where the South Americans don't win this World Cup, but the weight of mounting evidence would suggest that it is not this one. Nonetheless, the heft of their magnificence was not enough to save them from the wrath of everybody's favourite midfield bailiff turned grouchy lighthouse keeper, Roy Keane.
The bearded fury, in his typically scathing manner, was swift to criticise the Samba Boys for living up to their name with a series of meticulously-choreographed celebrations, one of which included manager Tite in the dugout. Speaking, or rather hissing, on ITV, the uncompromising Irishman said: "I've never seen so much dancing. It's like watching Strictly! I don't like this.
"I know it's about culture, but I think it's really disrespectful to the opposition. It's 4-0 and they're doing it every time. I don't mind the first jig but after that and then the manager getting involved with it? I'm not happy with it, I don't think it's good at all."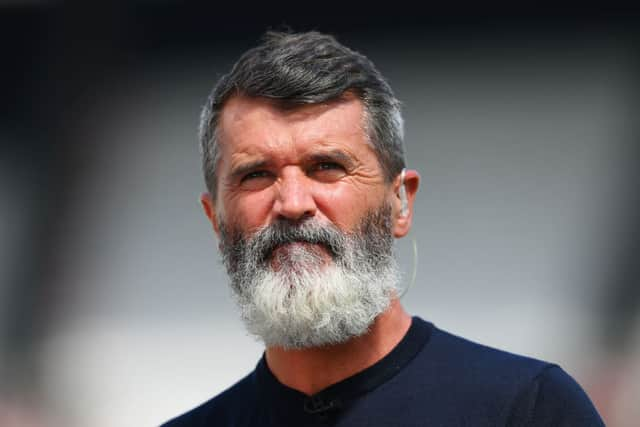 Now, before we go any further, I should clarify that I quite like Roy Keane. I think that he is earnest and principled, and that he is very probably a genuinely sound bloke beneath his prickly veneer. But really, who does this kind of exacerbated surliness benefit? This is a Brazil side who are operating on the brink of the divine, who are evidently bound by an enviable togetherness, and who are trying to eradicate two entire decades of World Cup hoodoo - if they want to dance, let them. South Korea, for their part, were probably still reeling to such an extent that they appreciated the small intermission. Have a breather, lads, we're taking it from the top in about thirty seconds.
But no, Roy was having none of it. How dare these young men, fortunate enough to excel on a truly global stage surrounded by their best mates, express any kind of overt human emotion? What devilish conjurings could possibly have infiltrated their sensibilities to convince them that a quick boogie was in any way acceptable after scoring a fourth first half goal in a major international tournament? Heathens!
Hell, if I so much as stepped foot on a World Cup pitch, even if I was there as a weirdly-old ball boy or something, I'd be doing the Charleston for a month.
And for what its worth, I am of the opinion that dancing is actually one of the least disrespectful things you can do to an opponent. Why resort to open confrontation or violence when you can pop and lock your way to a better world? Step Up, and to a lesser extent Step Up 2: The Streets, taught us that. Certainly, I would argue that dancing is less disrespectful than, say, trying to end a Norwegian man's career with a blood-curdling knee-high reducer.
There are a lot of things to complain about at this World Cup, and to be fair to him, Keane has done an admirable job of criticising those who deserve to be held to account. But Brazil dancing, or any celebration for that matter, is not worthy of such disbelieving vitriol. Unless, of course, you're spending seven quid on a pint in a fanpark just to chuck it over your mates after England score a third goal in the Round of 16 against Senegal. In that instance, you need to take a long hard look at yourself.