Isn't it just the worst when someone tries to tell you how to do your job?
Whether it's your actual work or someone over your shoulder at the summer BBQ, there's something innately frustrating about someone thinking they know better. So, imagine being a football manager. There are few positions that require people to put up with those over-the-shoulder comments more than head coaching positions in football - or indeed any team sport.
Fans always seem to know better than the person standing on the touchline, the person hired to do a job based on their wealth of experience. That coach has usually gone through it all, experienced the highs and lows, the good decisions and bad, putting together a coaching CV that has prepared them for the big job.
Fans get to watch some of those mistakes unfold, but very few go on to study those decisions in depth and go over them a million times over, like managers do. Sometimes, the fans are right. Sometimes, they can see a substitution is needed before a manager does, sometimes they think one substitution will work better than another, something we saw in the fallout of England being eliminated from the World Cup at the hands of France.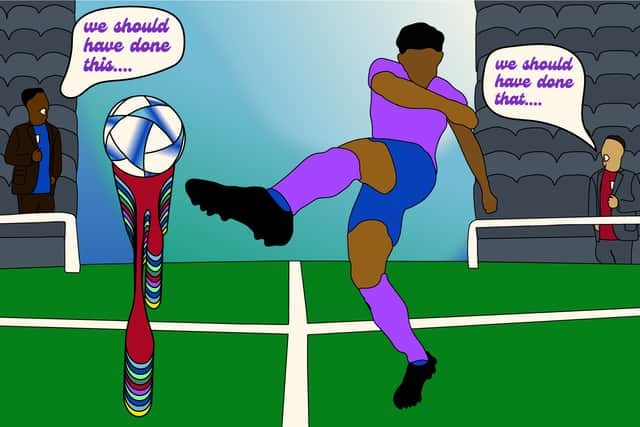 Naturally, fans also have a far greater tolerance to risk than managers do, and the reasoning is simple. Supporters have the 'go for it' mentality so often because results are not do-or-die for them. It might feel like it at times, but if your team loses, you can go home and sulk about it, but on Monday morning, you're likely to be headed back to work.
For a manager, if they take risks too often and it doesn't work out, they may not have a job to go back to on Monday, and many coaches do not get second chances. So, quite often, they will take a point, or they may not go gung-ho when one goal down, preferring to edge their way back into the game than going or it and going further behind.
Again, there are plenty of examples where coaches get it wrong when it comes to risk. Take Wales boss Rob Page for example. Page, who was only recently appointed permanently, led a disappointing World Cup finals campaign, overseeing a Wales side that went out with a whimper and without showing any bravery. Fans wanted more risk, and they should have got it. The supporters were right. Why? Well, put it this way, the result of playing it safe was an early World Cup exit with just one point on the board. Could it really have gone that much worse had risks been taken?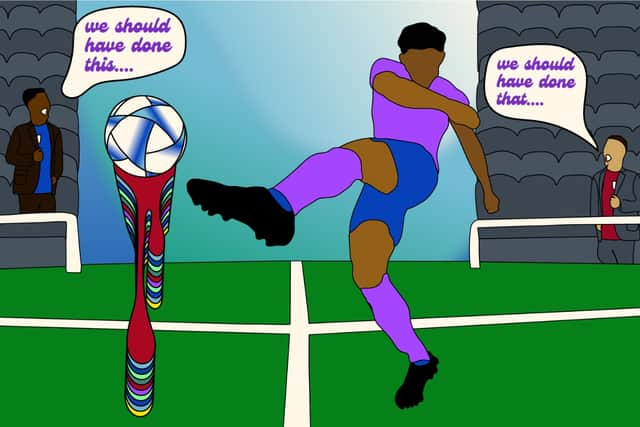 But how often is that really the case? How often do fans really know better than managers? Let's be honest with ourselves as fans, these experts are right more than we are. If we were given the choice between an expert being in charge of our favourite team or ourselves, and the criteria was purely success, we're going to trust the expert to do the job every time.
But don't let that stop you. The fun of the game is that we all have a say, we all have an opinion about how things should be done on the pitch, and that's something managers just have to stomach. They may be the best person for the job - or at least one of - but that will never stop the fans from thinking they know better, and while they usually don't, here's to hoping they never stop thinking they do.