Haircuts on yachts and styling Phil Foden - the life of a footballers' barber at the 2022 FIFA World Cup
Phil Foden is among the World Cup stars to be showcasing a distinctive haircut at the 2022 FIFA World Cup
Watch more of our videos on Shots!
and live on Freeview channel 276
Visit Shots! now
The World Cup is the biggest show on the planet and it gives everyone a chance to showcase their talents, and barbers are no different. The new haircut Phil Foden was sporting for England's final group game against Wales is the work of Sheldon Edwards, one of the most popular footballer barbers around.
He has been flown across the world in the last four years, and is currently in Qatar taking care of the players' looks and preparing them for match days. Luckily for Sheldon, a lot of stars are very concerned with their appearance and put a lot of effort into their new hair styles.
The Ghana team and Brazilian squad also have their barbers in Qatar. Every game they have to sharpen up their looks for the cameras, and even though Neymar is still injured he still has his personal barber looking after him.
The diary of a barber at the World Cup
Most of the barbers are living the same luxurious life the players live, eating the same food and sleeping in the same hotel.
They have become a part and parcel of the team. Their trust is gained and they are not allowed to leak any information to the press. Gareth Southgate has met Foden's hairdresser Sheldon Edwards and is quite happy for him to be around the team as he is not viewed as a distraction.
On a daily basis they are provided breakfast, lunch and dinner, just like all players, and some of them even get lucky - they get to go shopping with the stars.
Edwards told the BBC how he's getting on in Qatar: "These are my regular customers - Phil Foden, Paul Pogba, Vinicius and Benzema. I have built this all over the time because in the past I could have an appointment and they will ring me that they need a last minute shape up before a game and then I have to cancel and make them priority.
"These are some of the things that we have had to do down the years. I have had to cut players in the changing room and sometimes in the plane and I have done Vinicius Junior on a yacht before."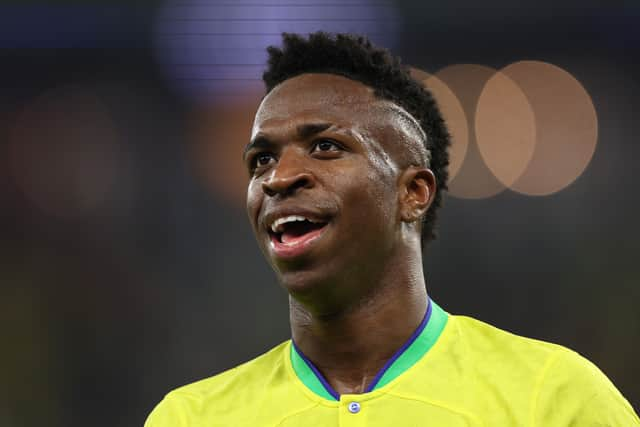 What being at the World Cup means
For a lot of these barbers, they have got here due to two key factors - recommendations from other players and their unique skills with scissors.
They have access to some of the best players, but living in the team hotel is another chance to meet others and widen their contact list. The fact they are allowed that close gives them a certain currency which is easy to attract new customers. Their social media is also full of pictures of them cutting the hair of football superstars, which makes them very attractive to people who like to show off to their friends that they have the same hairdressers as the game's top earners.
For the barbers it's a win-win situation and this is why most of them go to great lengths to keep whatever they see or hear while in camp a secret. The barber at the Ghana team, who wishes to remain anonymous, says there is a lot he knows about players, but he just is grateful he's been able to earn their trust. He admits he gets paid a lot to be at the World Cup, but keeps the amount to himself.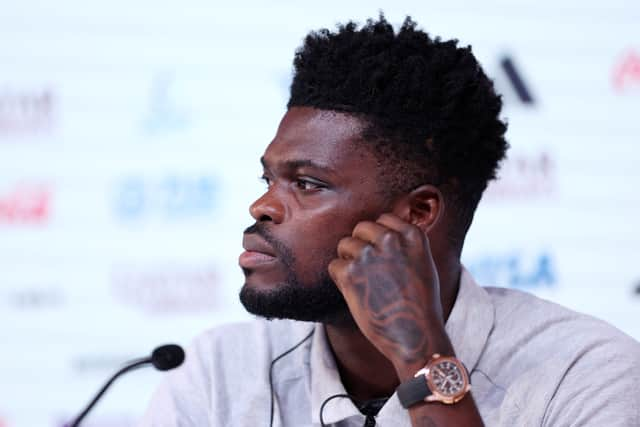 He told 3 Added Minutes: "I can say I'm well looked after and the players really trust me because they allow me to live with them and I have flown with them and been with them at the AFCON and the World Cup.
"What more could I have asked for? In the past not many people really placed value on being a barber but these days many people are seeing our work and social media and aspiring to be like us. It's really an interesting period for us and hopefully more young people will have the skill to see and as at the World Cup and aspire to be like us too."
The Qatar World Cup has already provided some upsets, with giants like Germany and Belgium leaving with their entourage, including their stylists. Most of the barbers are praying that their teams stay longer and they continue to stay in work at the world's biggest competition.