With the holiday season just past, I'm reminded of a quote from the best Christmas movie in existence - How The Grinch Stole Christmas. I'm not talking about the recent animated redo, I'm talking about the classic masterpiece brought to life by Mr Life himself, Jim Carrey.
Anyway, the quote I'm reminded of comes not from Carrey but the mayor of Whoville, who says: "Can we just get back to Christmas, the way it should be...Grinchmass." Why am I reminded of this quote? Well, quite simply, because I'm sick of the season being disrupted.
Listen, I'm a huge cup fan, and the FA Cup, in particular, holds a special place in my heart. But after Covid last season, the break following the death of the Queen and the World Cup break, I find myself all too desperate to see the league campaigns progress. FA Cup and Carabao Cup football couldn't have come at a worse time. So, 'can we just get back to league football? Covid-less, World Cupless and breakless?'
Admittedly, I may have become a cup Grinch at this point, and transfers are another distraction, but that's something we always have to speak about at this time of year, and so let's dive in.
We start with the news that Chelsea have secured the loan signing of Joao Felix. The Atletico Madrid forward has signed on a loan deal until the end of the season with the Blues having no option to buy. Chelsea will pay a big chunk of money, for the deal, while Atletico will kick the can down the road in their bid to offload the most expensive buy of their history. Or maybe they are waiting to see if Felix outlives Diego Simeone at Atletico, with the two not exactly seeing eye-to-eye. As for Chelsea, they too will be kicking the can down the road, only temporarily solving their attacking issues...potentially, at least.
Meanwhile, Everton are hoping to improve on their dreadful season so far by buying a Rolex. The context to that statement is that when Villarreal bought Arnaut Danjuma for around £20million from Bournemouth 18 months ago, the Yellows' owner Fernando Roig said: "Sometimes you just have to go out and buy a Rolex."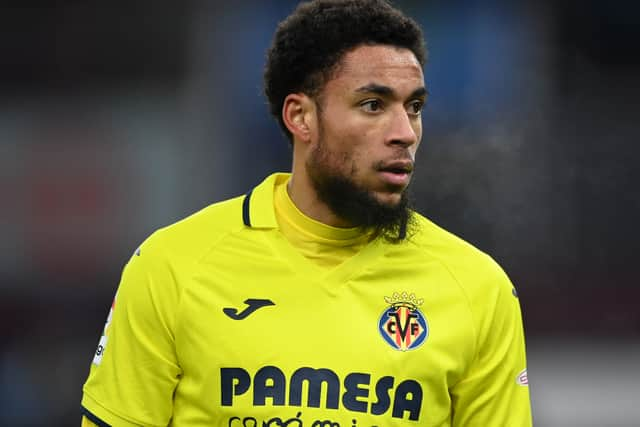 Danjuma has probably been more of a Seiko, but that's enough to garner interest from Everton, who are said to want the winger on a loan deal until the end of the season, according to the Liverpool Echo. Villarreal may be open to a deal, with the Dutchman not currently making their starting XI, but a loan deal does seem unlikely unless there is an obligation to buy.
Circling back to Chelsea, it looks like their chase of World Cup star Enzo Fernandez has come to an end. A move for the midfielder fell through recently, and since then, the Argentine has sent a clear signal that he wants to stay at current club Benfica. After scoring on Tuesday night, Fernandez - who was also linked with Liverpool - pounded the Benfica badge on his shirt and then pointed to the floor - a dad dance classic - suggesting he plans to stay put.