Chelsea's change of heart, Liverpool's corporate ostriches, and Newcastle United's obvious link
All the latest Premier League transfer news. Kind of.
Watch more of our videos on Shots!
and live on Freeview channel 276
Visit Shots! now
Deep beneath the rolling hills of Campania, where the verdant knolls eventually tumble into chalky cliffs and cobblestone piazzas towards the idyllic azure of the Tyrrhenian Sea, there lies a secret underground facility. Hidden from plain sight and accessible only by a retinal-scan operated elevator in an abandoned mineshaft, its labyrinthine network of unadorned concrete tunnels weave and burrow their way through the flesh of the Italian countryside until they reach a vast, cavernous vault. Housed within said recess rests a solitary, airtight pod, lit only by the cold gaze of a single row of luminescent strip lighting and surrounded by a daunting cavalcade of bulky computers and beeping monitors.
For much of the year, this subterranean room remains still, uneasily quiet like the belly of a dormant volcano. But every New Year's Eve, as the chime of the twelfth gong rings out across the land, the door of that sole capsule pops then hisses open, spewing forth a roving mist of dry ice and anticipation. As the haze dissipates and a lonely lab rat emerges from the shadows clutching a smartphone and a little black book containing the contact details of every football agent known to man, a neatly-dressed figure is left standing, blinking, in the cool hush. Fabrizio Romano has been awoken from his cryogenic slumber. Here we go...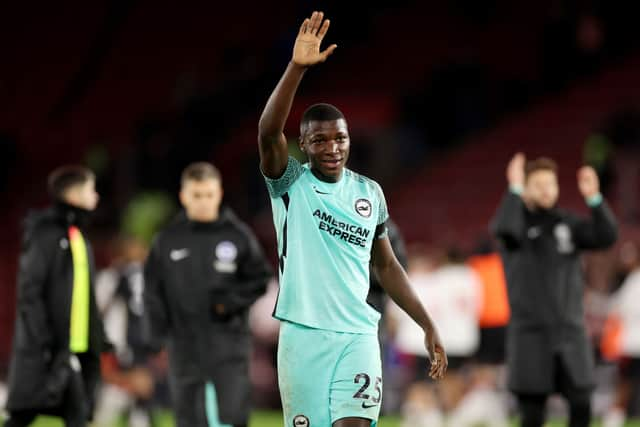 There are 744 hours in January. The Italian reporter will likely sleep for about six of them. Forget your Clooneys and your Pitts, if the marketing bigwigs at any of the biggest coffee companies in the world truly want an ambassador who can speak to the restorative power of an espresso, they should hire Romano for their adverts pronto. Throughout the transfer window, the cult journalist's work ethic is tireless to the point of superhuman. Petty things like drowziness or international timezones seem to have no effect on his output - his ravenous, crazed bloodlust for the scoop.
And already this month, Fab is proving that his reputation as the Twittersphere's transfer guru is well-earned. Hammering away at his phone screen until his fingers are reduced to gory pulps, he has broken stories like Edward Scissorhands in a library.
Take for instance, his claim that Chelsea have turned their attentions away from Argentine World Cup winner Enzo Fernandez, and will instead seek to complete a deal for Brighton's Moises Caicedo in the coming weeks. For all the world it looked as if the Blues were going to blindly hand Benfica the GDP of small principality for the midfielder, but alas, Romano says nay, and in Romano we trust!
Or perhaps cast an eye over his update on Liverpool's own midfield recruitment adventure. Wolves' Matheus Nunes remains a target, but less of a target than Jude Bellingham. Which makes sense. Either way, the Reds are likely to wait until the summer to explore any kind of deal, adding further credence to the conspiracy that the board at Anfield has been infiltrated by a gang of poorly-disguised ostriches in designer suits.
And finally, Romano tells us that Newcastle United's interest in James Maddison remains 'strong'. Then again, I could have probably told you that, and I haven't used my subterranean cryogenic sleep chamber in years.