It's over, you can come out from behind the sofa now. After four-and-a-half weeks of speculation that has at once been both idle and utterly frantic, the January transfer window is closed. The fax machines have been unplugged; that big yellow clock on Sky Sports News has reached zero; and Fabrizio Romano, like a narcoleptic stage magician, has dropped his smokebomb and vanished into a slumbering crumple, his exhausted head propped up by a pillow of empty espresso mugs and club-specific hashtags.
But much as they say that you are never more than six feet away from a rat in a big city (that's not true, by the way, the actual distance is usually something closer to 164 ft), it transpires that you are never more than six sentences away from an errant transfer rumour. Observe...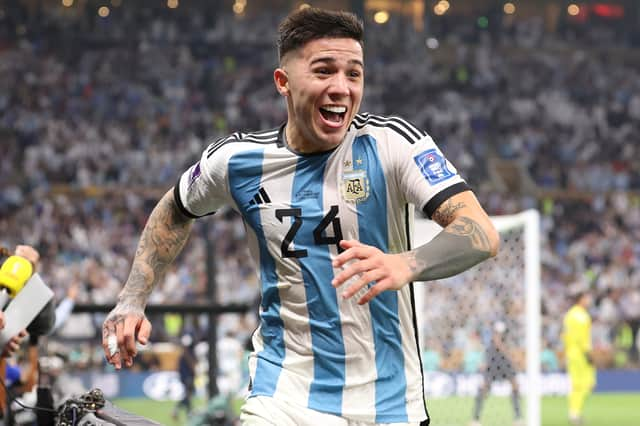 We want your feedback on 3 Added Minutes - details here.
Chelsea - who were enjoying a window that swung with pendulous arrogance even before they broke the British transfer record to sign Benfica's Enzo Fernandez on Deadline Day - are already looking ahead to the summer. I mean, of course they are. In particular, they have set their sights on a deal for Barcelona's former Leeds United talisman Raphinha. Because if there's one thing Graham Potter's squad are in desperate need of, it's another bloody winger.
Elsewhere, Arsenal are likely to cannonball back into the market at the end of the season, with view to signing a central midfielder - which feels like a ringing endorsement of their faith in brand new acquisition Jorginho. The Gunners have been heavily linked with both Moises Caicedo and Declan Rice in recent times.
And finally, Manchester City are said to be interested in Leicester City poster boy James Maddison. Sometimes one Jack Grealish just isn't enough. Newcastle United also remain keen.